Board & Brush Owners Retreat Gives Back
Each year, Board & Brush owners and managers gather for our annual retreat. This collaborative event fosters a sense of community and shared learning among our franchise family.
Part of the experience this year was a team-building exercise in association with Best Corporate Events & Team Building. We put our focus on giving back to our community, specifically in Southern Wisconsin. After breaking participants into 25 teams, each group constructed a mini-golf course using non-perishable food items.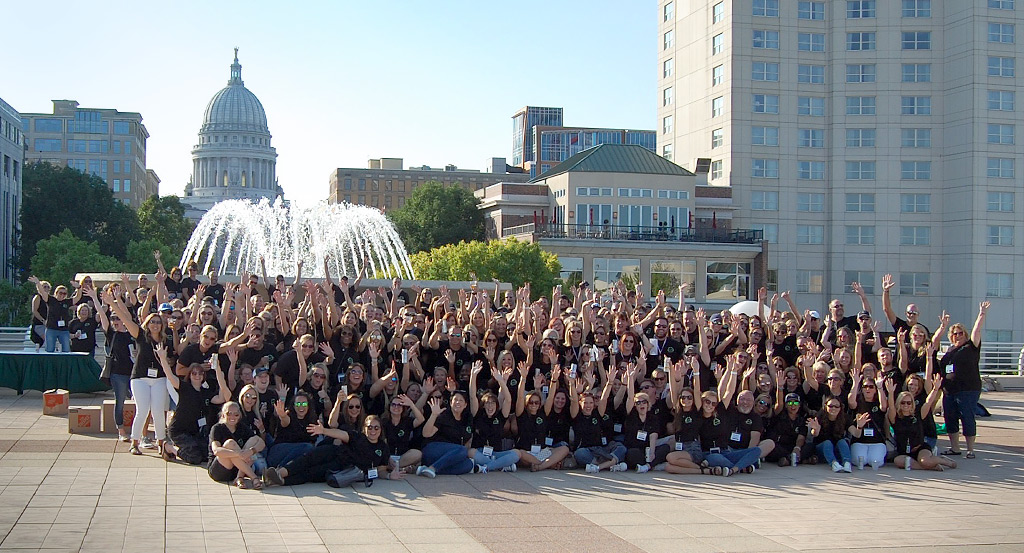 As Best Corporate Events explains it, "Green carpeting is provided for the putting surface; canned and boxed goods and other building materials are provided to create bumpers, turns, and special obstacle challenges. Creativity, resource management, and teamwork all come into play in this engaging charity event."
Once the construction was complete, each team's course was played and judged in a fun competition. After the winner was announced, each course was deconstructed and the non-perishable food items were sent to the Second Harvest Foodbank of Southern Wisconsin. In total, we collected almost 4,000 pounds of food, providing over 3,000 meals to those in need.