8 Ways to Add a Dash of Patriotic Pride to your Home this Summer
At Board & Brush, we believe that showing your patriotic pride doesn't have to be confined to the weeks surrounding the 4th of July. We specialize in home décor that of course celebrates our favorite holidays, but that can also adorn your walls every day of the year! When it comes to our USA-themed projects, we have a gallery full of options sure to make a statement inside – and outside! – of your home. Come along with us as we take a look at 8 projects that celebrate the USA, each in their own unique way.

1. Porch Projects
Perhaps the boldest way to display your USA pride is with a themed porch project! Guests entering your home and neighbors passing by will surely love and appreciate the patriotic display. Plus, you can add your own elements of personalization, like your family name!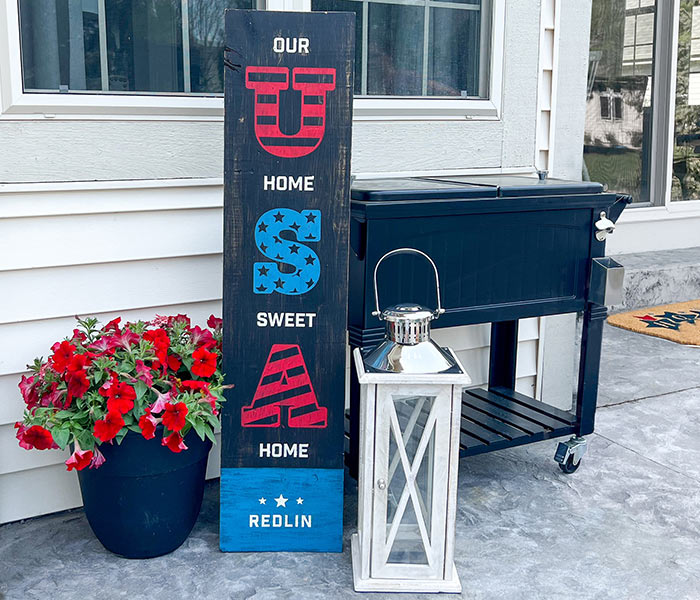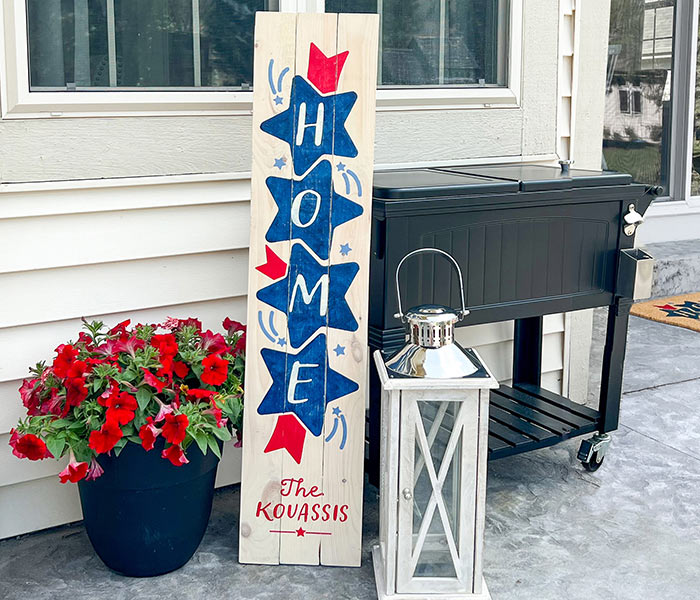 2. Doormats
A doormat is another surefire way to add an element of patriotic charm to your outdoor space. Not only is a doormat a functional décor piece (keeping the dirt outside!), but it also allows you to add a pop of color and personalization to your porch, patio, or entryway.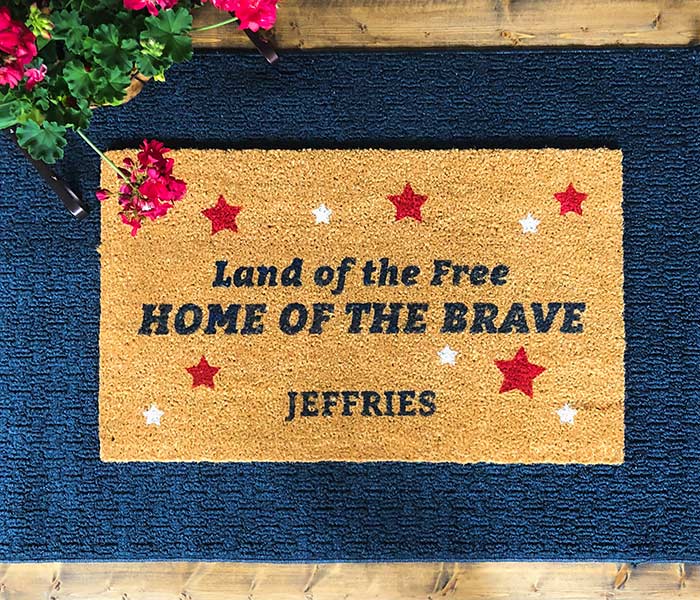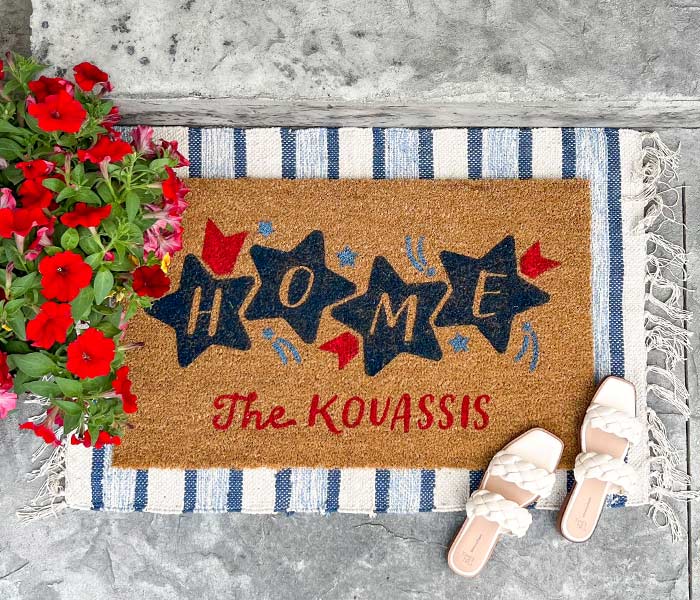 3. Porch Planter
Our porch planters are definitely a customer favorite, and we can see why! Not only does a planter provide function as a beautiful plant holder, but the bold designs and bright colors are eye-catching, to say the least. Plus, choosing your favorite summer flowers or greenery to display in your planter will breathe new life into your outdoor space! To showcase your USA pride, we have both a small and large planter featuring patriotic designs. (Not all studios offer large porch planter specialty workshops, be sure to check your local studio's availability)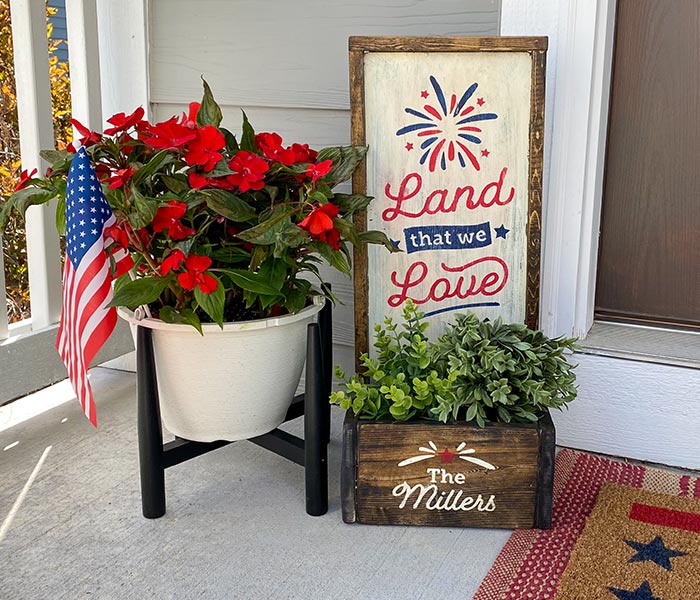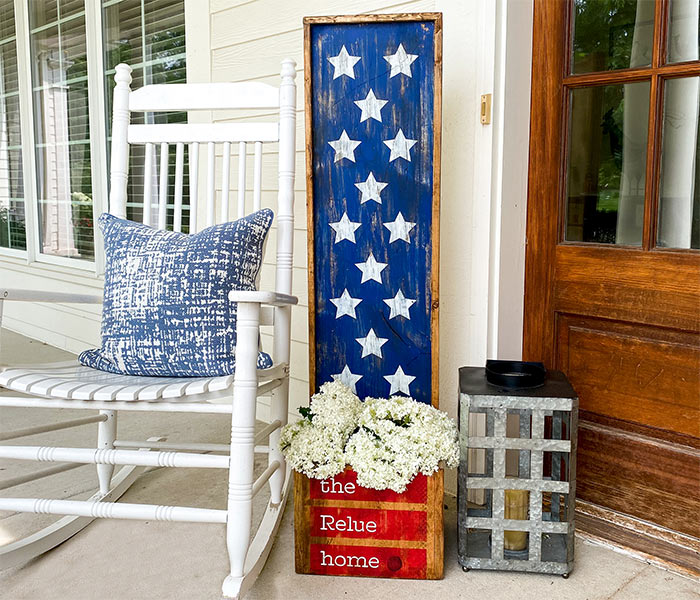 4. Make & Takes
Or perhaps you have a smaller space you're looking to fill with the perfect, festive décor piece? Check out our Make & Take projects, including our festive USA trio…because while they may be small, they make a great impact! Add this bright USA trio to your kitchen counter, office desk, or fireplace mantle!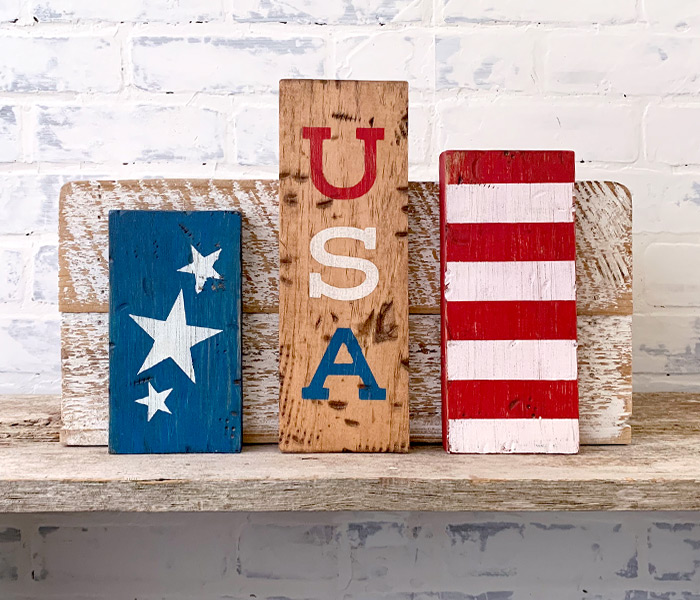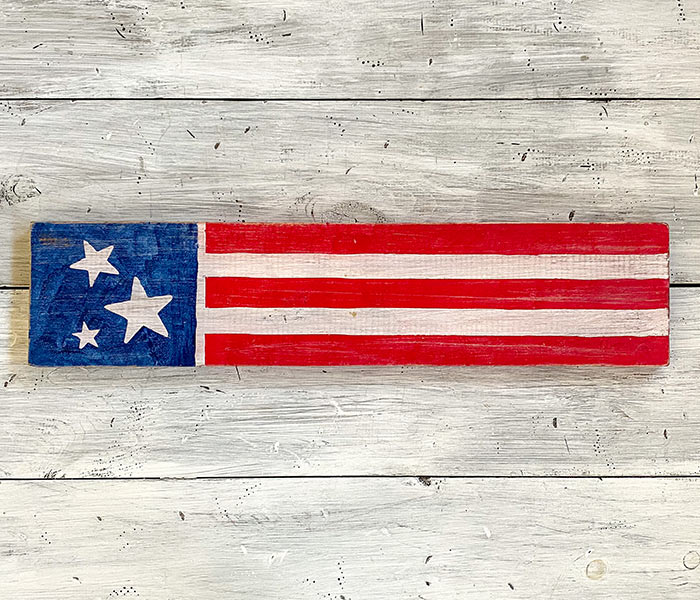 5. State-Themed Projects
Perhaps you're looking to celebrate your state roots more specifically. Boy, do we have options for you! From our ornate state collection to our personalized state trays and 'This is Home' collection, we have a gallery full of designs to honor each U.S. state.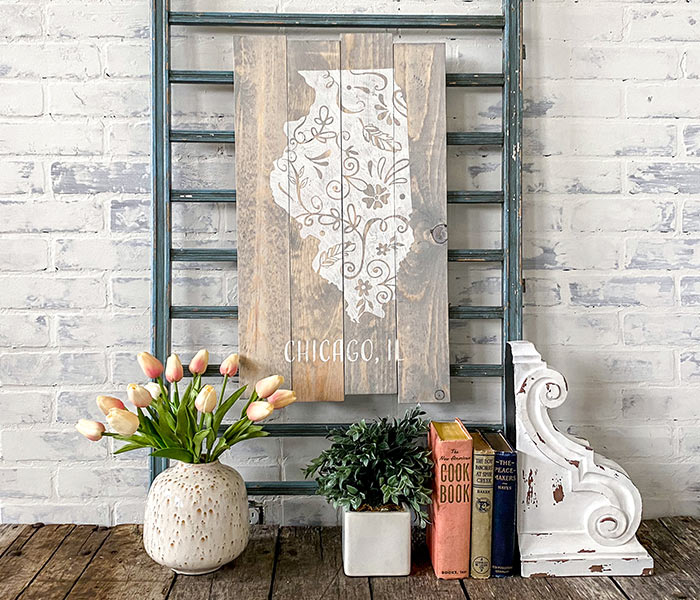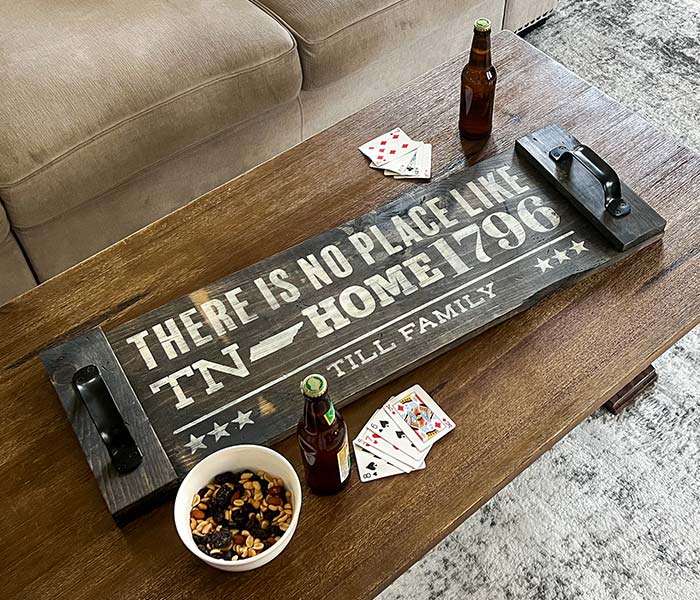 6. Burlap Totes
While we may specialize in wood projects, some of our studios also offer burlap totes as a specialty workshop offering! Arrive at your next backyard barbeque with your USA tote in tow. Not only will you have a fun, patriotic-themed accessory, but you'll also have a bag to conveniently carry all of your items. (Not all studios offer burlap totes, be sure to check your local studio's tote workshop availability)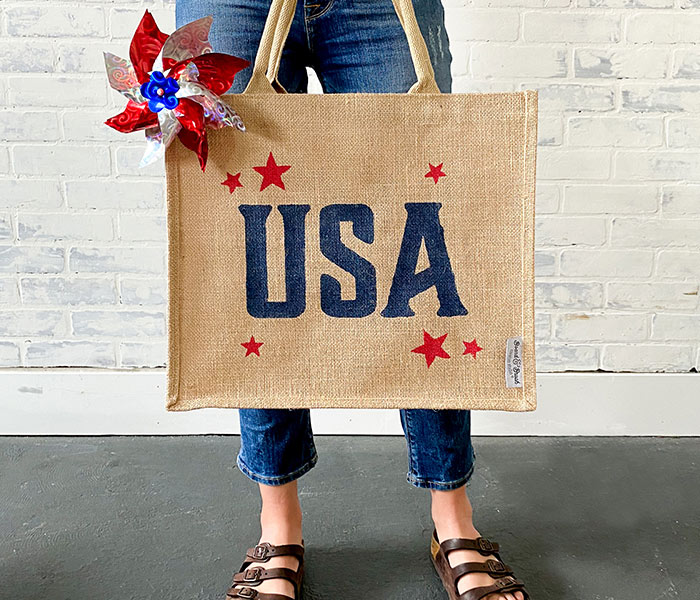 7. Landscape Projects
Maybe you've already got a variety of patriotic décor adorning your walls, but you're looking for a more subtle way to celebrate your roots? Our USA landscapes collection features a variety of landscape options that will make a stunning addition to any home. Our gallery includes beach, coastal, desert, Northwoods, canyonscapes, mountainscapes, seascapes, palm trees, and midwestern landscapes.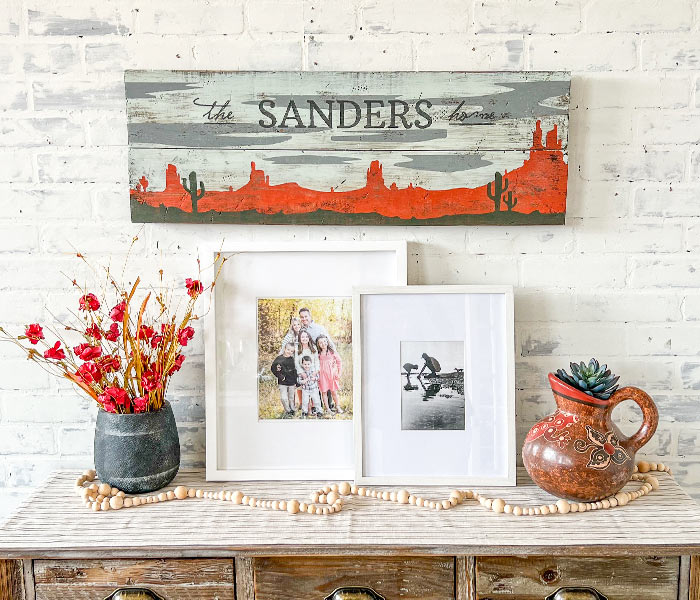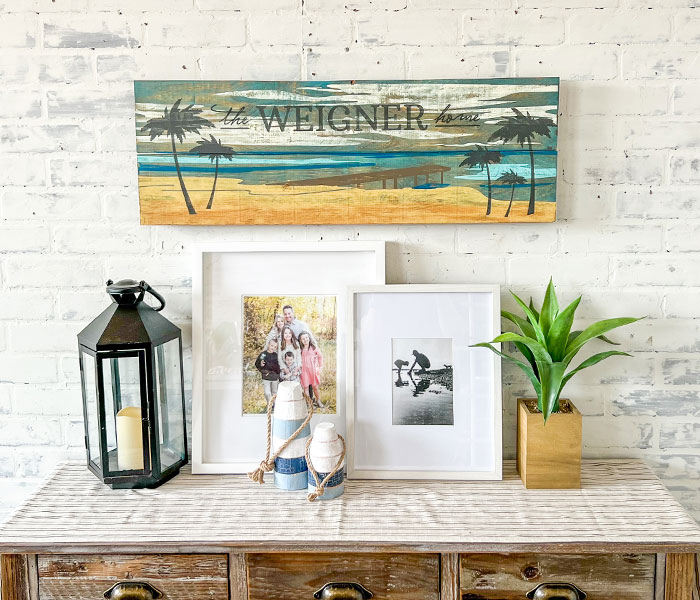 8. Trays
At Board & Brush, we love combining décor with function! Our stars & stripes box tray is perfect for storing all the utensils, condiments, or bowls of snacks for your upcoming summer barbeque. You'll be able to easily carry your items from your home to the patio – and once the tray is empty, you'll have a beautiful patriotic piece to display!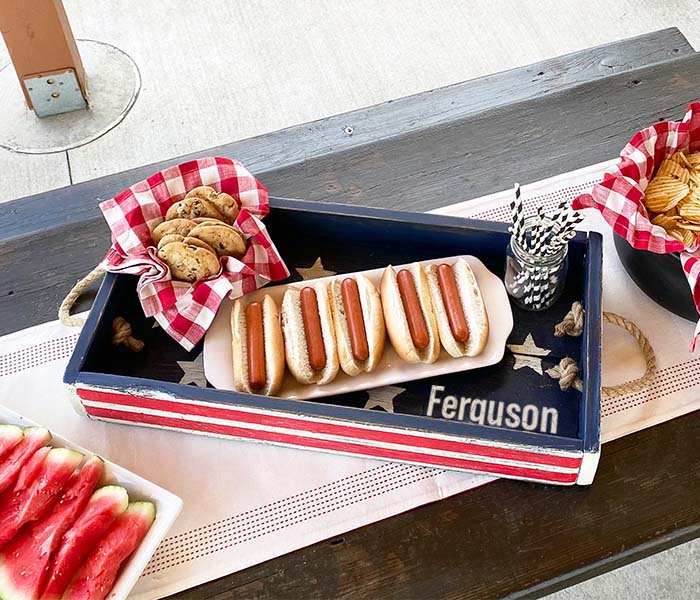 We hope these different patriotic options have you feeling inspired for a DIY décor refresh! There's plenty of time to gather some friends and join us for a workshop to make some USA décor to display for the 4th of July…but remember, there are no rules when it comes to how long you can display these fun projects! That's the best part of patriotic décor, it's relevant all year long ❤️
Not going to be able to make it in for a workshop anytime soon? Visit your local studio's Shop Local site to view their @HOME Kit and premade project offerings!