DIY DECOR FOR THE WEDDING OF YOUR DREAMS
Thinking about all your day-of wedding décor can feel daunting and overwhelming, but with the help of Board & Brush, it doesn't have to be! At our DIY workshops, you'll be able to create wedding pieces that not only celebrate the significance of your day, but that are also hand-created by YOU! What could be better than using your own skill and creativity to create a piece that will be displayed on your most special day and admired by all your loved ones? Let's take a look at some of our favorite DIY wedding projects!

Welcome Signs
A stunning welcome sign helps to make a statement the moment your guests walk into your venue. Not only does it add a warm and inviting touch to the space, but it also highlights you as a couple and the date you are coming together as one. A wooden sign from Board & Brush will be created with love to celebrate love!
When it comes to displaying your project, perhaps you can rest it on an easel and add a sprig of fresh greenery for the ultimate 'wow' factor.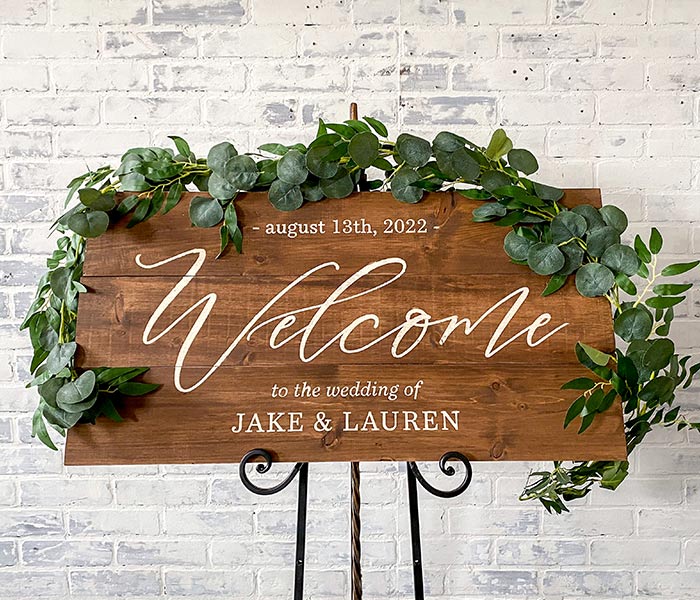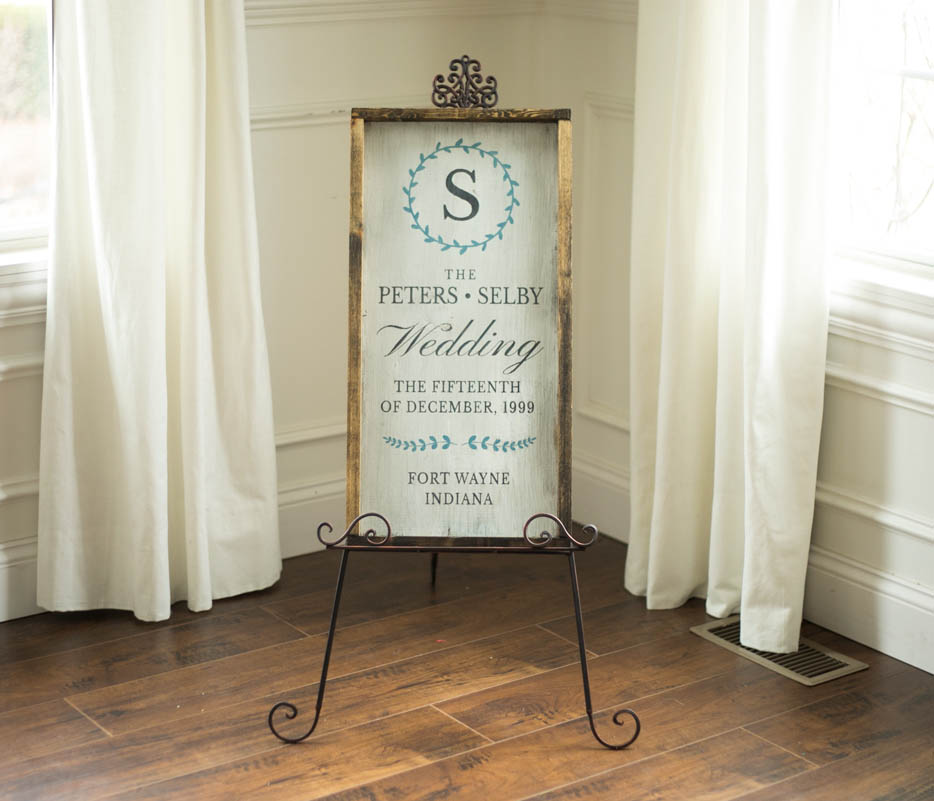 DIY 'Guestbooks'
Guestbooks are a classic and beloved wedding element. They allow you to reminisce for years to come and remember all the loved ones that came to celebrate your unity. Perhaps you're looking for a fresh take on a guest book that still encapsulates the same essence. Our wooden 'guestbooks' are just what you need! Featuring your married name, plus plenty of space for your guests to add their signatures, these DIY projects are a keepsake you can display for years to come.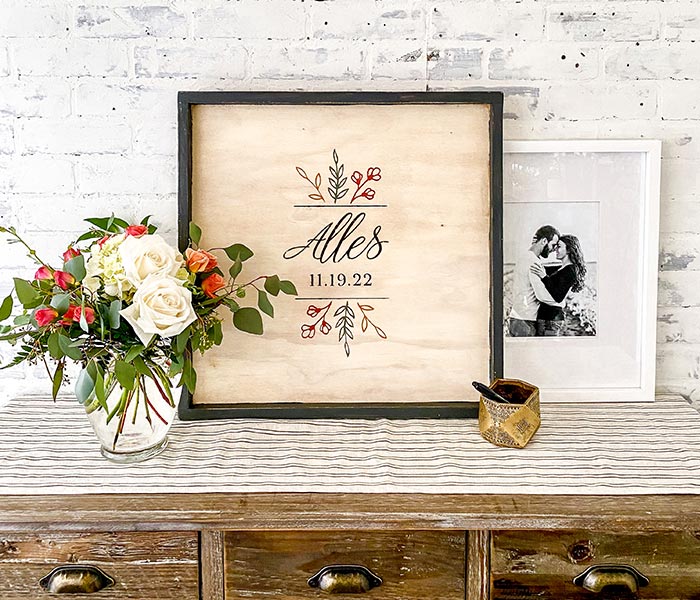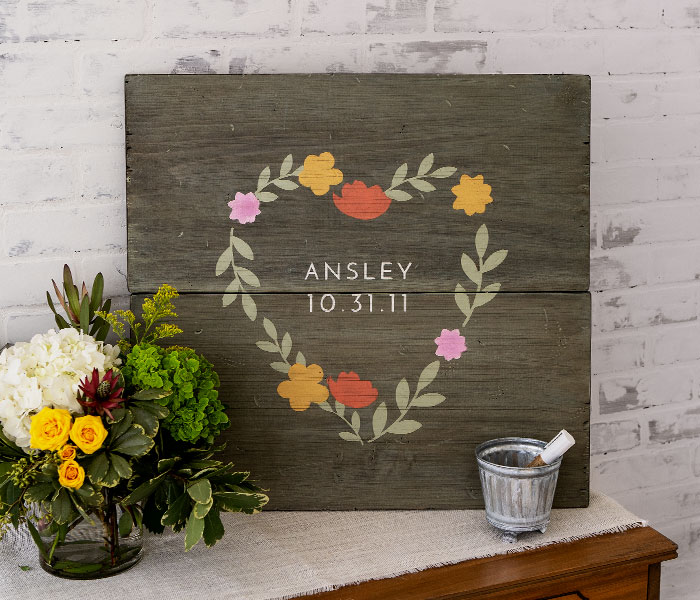 Memorable Décor Pieces
When you imagine your venue on the day of your wedding, what do you see? There will likely be some florals and candles, but what about rustic signage? At Board & Brush, we offer a variety of wood projects featuring quotes to celebrate love, family & unity. Plus, many of them offer areas of personalization that will help make each project truly and uniquely YOU! As with any DIY project from Board & Brush, you'll get to choose the stain and paint colors that fit your vision – and in this case, your wedding color palette.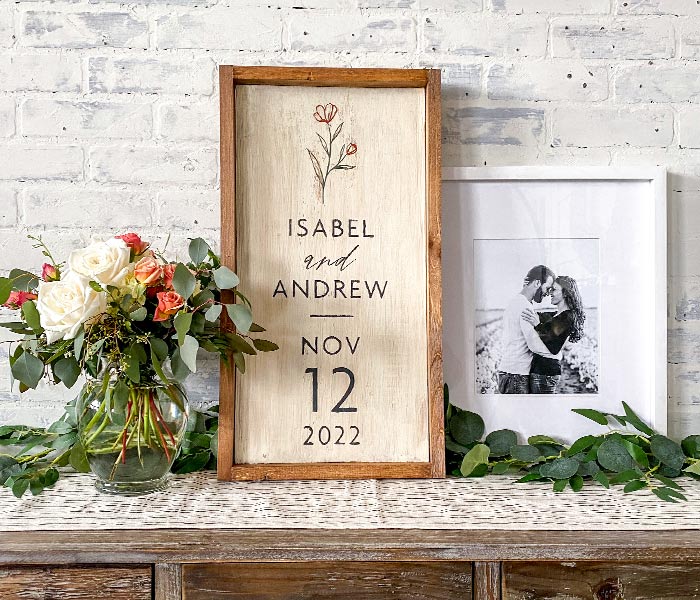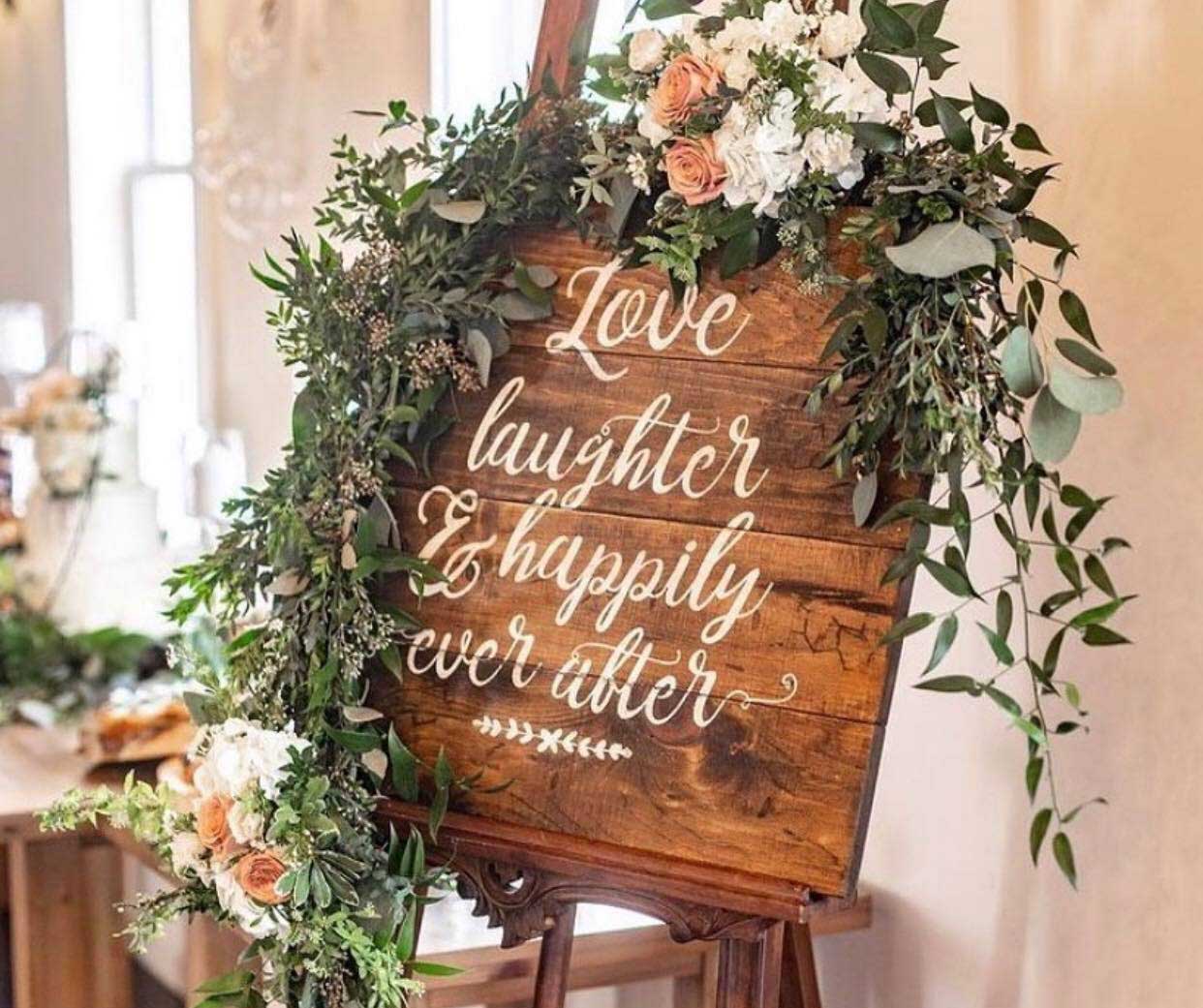 Keepsakes for the Home
Perhaps you've already got your day-of wedding décor covered, but you're instead looking for statement pieces to highlight your unity in the home you'll share as a married couple. In addition to wedding pieces that can be displayed in your home long after your special day has passed, we offer hundreds of other projects that will add a farmhouse touch to your family home. From wall signs, to trays, to porch projects, to doormats – we have DIY décor that celebrates the endless love between your family. Check out our entire gallery of projects here!

Make Board & Brush Your Wedding Prep Destination
We hope you are feeling inspired and ready to create some DIY magic with us! As you begin to think about when to register to make a project for your special day, remember that Board & Brush can be your bridal shower and bachelorette destination! Gather your loved ones for the ultimate bridal celebration. Each attendee can choose their own project to create, and you'll spend the day sipping on your favorite beverages, listening to great music, and being showered with the love you deserve during this special time! Learn more about our private event offerings here.
We can't wait to have you in the studio (and to see photos of the beautiful DIY décor at your wedding!)