Bringing Color Into Your Home: Color Theory 101
When you walk into a Board & Brush workshop, you'll quickly notice our striking Paint Bar: shelves lined with all the paint colors you can imagine! While options are certainly nice to have, we also know that it can be a bit daunting when deciding which colors to include in your DIY masterpiece. How many colors is too many? Which colors go best together? Will these colors match my current home décor?
The concept of color transcends beyond just your Board & Brush projects, it can often be quite a task deciding on how to bring color into the rest of your home. If you've ever been overwhelmed when picking out drapes, accent pillows, rugs, and other home décor, you're not alone! While we always recommend choosing items you like and that bring you joy, when those indecisive moments in the décor aisle do inevitably pop up, it can be helpful to consider color theory!
Let's take a look at the age-old color wheel to learn how to effectively and harmoniously incorporate color into your DIY projects and your living space! 

Complementary Colors
Chances are, you probably remember learning about complementary colors way back in elementary school! The basic premise is that complementary colors are two colors that are directly across from each other on the color wheel. For example, blue and orange, red and green, and purple and yellow are all complementary colors. So what's the benefit of using complementary colors in your home? Complementary colors are known to create the strongest contrast against each other when paired together. As a result, you'll have bold colors that will really 'pop!' and make an impact in your space. When considering accent colors in your home, like pillows or placemats, consider combining two complementary colors for the ultimate 'wow' effect.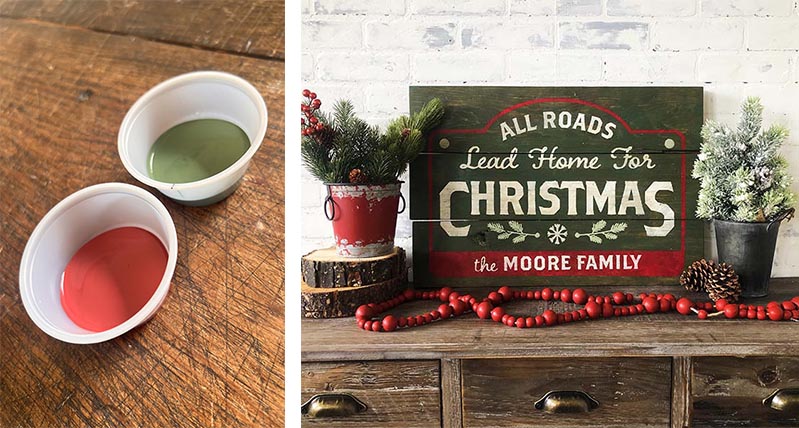 Monochromatic
Perhaps you're looking for a softer, more cohesive overall look when it comes to your décor. Maybe you even have a color you love so much, that you want to see it everywhere! If that sounds about right, then monochromatic colors are the thing for you! Monochromatic colors are defined as three shades, tones, and tints of one base color. Basically, it's darker and lighter versions of the same color. For example, baby blue, dusty blue, and navy blue. Monochromatic colors provide the ultimate cohesive and harmonious look. 


Tetradic
Okay so maybe you're not into the monochromatic look, and instead, you simply cannot get enough color! If that's you, a tetradic color scheme could be the perfect fit for your home. This scheme is defined as four colors that are evenly spaced apart on the color wheel. That means you'll be using four totally different, vibrant colors. Anyone looking to add vibrancy and richness to their home décor is sure to love tetradic colors. But be cautious, tetradic color schemes work best if you let one color be dominant and the others be accents. This will still allow you to achieve a colorful ambiance, but without it being too overwhelming to the eye.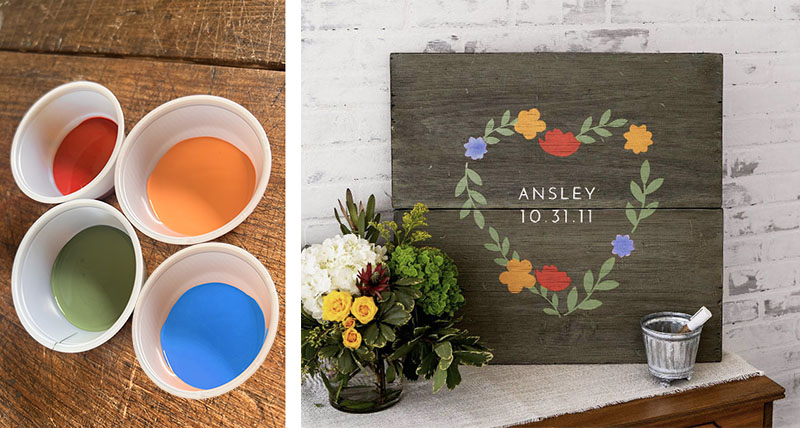 Warm & Cool Tones
Perhaps you're looking for a bit less structure and order when it comes to choosing colors in your home, but you still desire cohesion. For situations like that, consider sticking with either cool or warm tones. Warm tones include colors like red, orange, yellow, and pink. Cool tones are colors like blue, green, and purple. Cool tones are known for creating a calming atmosphere and evoking feelings of the sky and nature. While warm tones, on the other hand, are known for sparking passion and playfulness. When choosing which color group to go with, consider what type of space you're working with and what you want to feel when you step into it!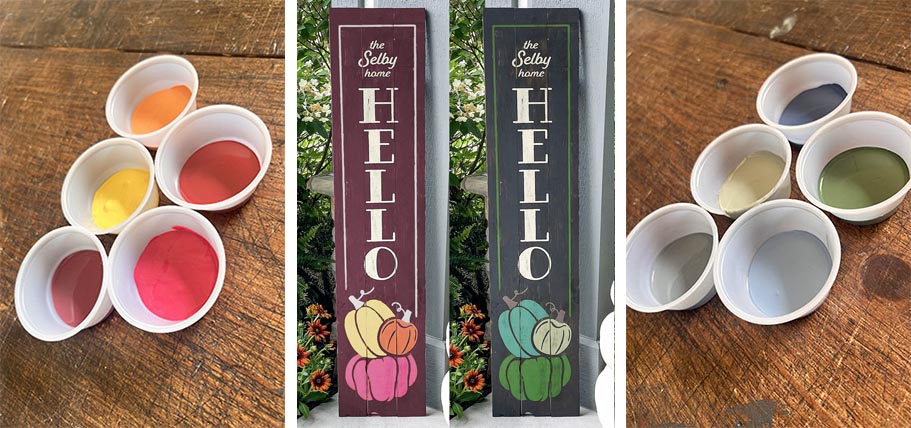 Overall, there are quite a few ways to ensure you are incorporating color into your space and your décor in the best way possible! However, at the end of the day, it's still so important to choose colors and décor that make YOU feel happy and love your space, regardless of how they work together. Our houses are a reflection of the people who make them a home, and creative expression is the most important thing!
We hope that when you visit one of our studios next time that the Paint Bar will be your new best friend! We can't wait to see the DIY magic you create in our studio and how you incorporate it into your home.