BOTH FORM AND FUNCTION SHINE AT BOARD & BRUSH
It's easy to see how beautiful a Board & Brush project can be. With countless combinations of colors, designs, and personal touches available, you don't just make it yourself, you make it your own. It's also a whole lot of fun when you bring a group of friends together and make a night of it!
But our designs don't just make pretty décor; many of them are also quite functional! With spring cleaning season right around the corner, our projects can help you get – and stay! – organized.
Check out a few of the highly functional options we have available. Plus,  visit our Gallery page to browse the complete collection of all Board & Brush projects!

Stylish & Functional Trays
We offer a variety of trays in different sizes and styles! Trays make the perfect addition to any countertop or table to store all of your miscellaneous items. Or, if you're entertaining, a tray is the perfect personalized piece for a coffee table or ottoman to hold your drinks or snack bowls! We love that our trays provide the perfect mix of function and style.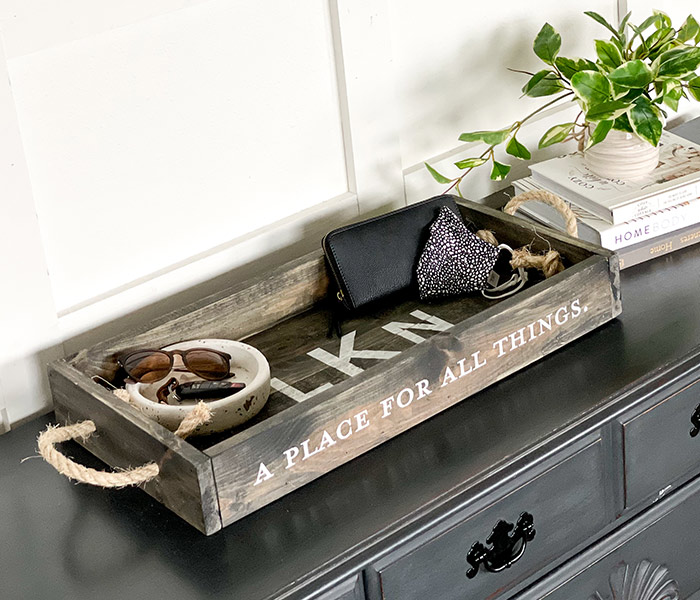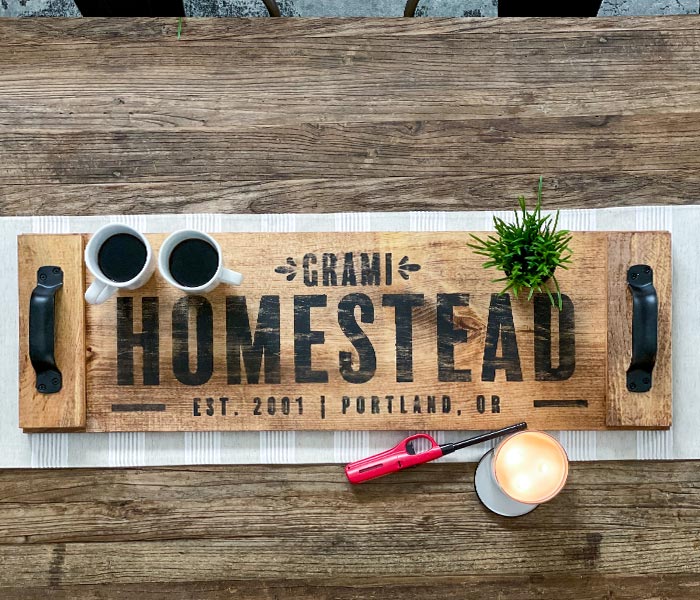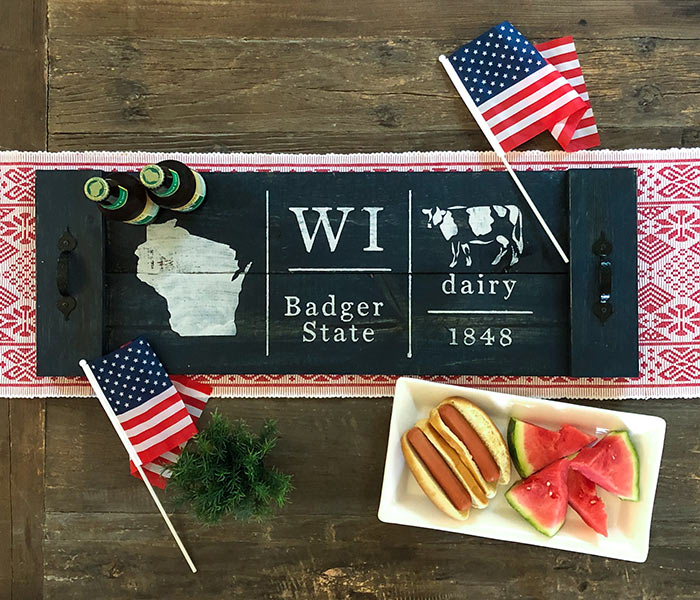 Coat Racks
Does your family ever just throw their coats on the back of the chair, or perhaps in a cluttered closet? It's easy for things to get piled up – so let us help! You can create a beautiful, personalized coat rack for your entryway that is sure to both eliminate clutter and add a farmhouse touch. Use the rack to conveniently hold your coats, keys, and bags!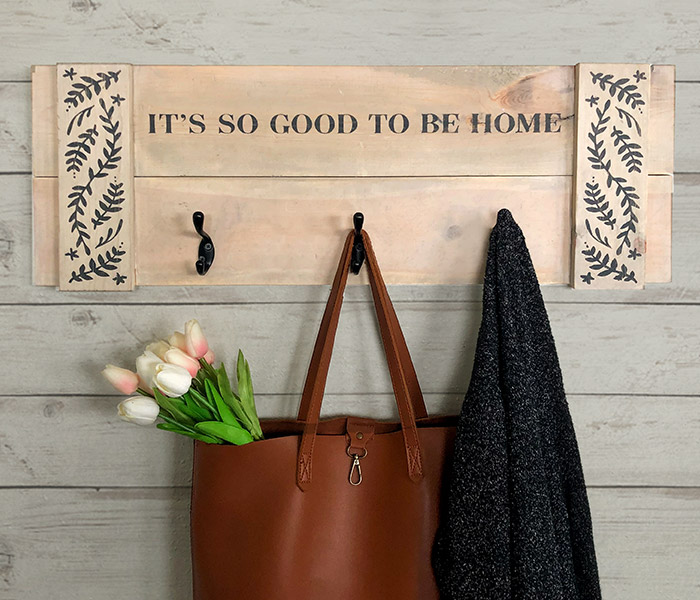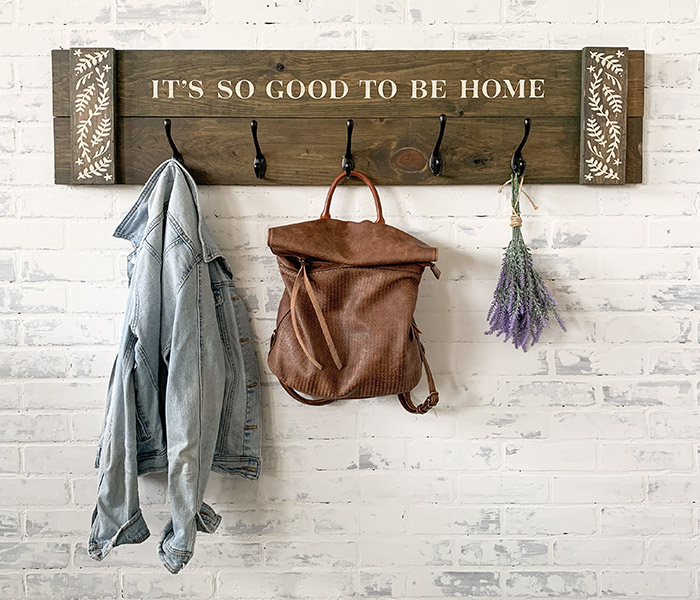 Crates
Our two-handled crates are as functional as they are stylish! We offer a variety of designs that make each crate perfect for pet toys, office supplies, blankets, or perhaps cleaning supplies! Put your own personal touch on the design, then use it to uniquely store some of your most-used items.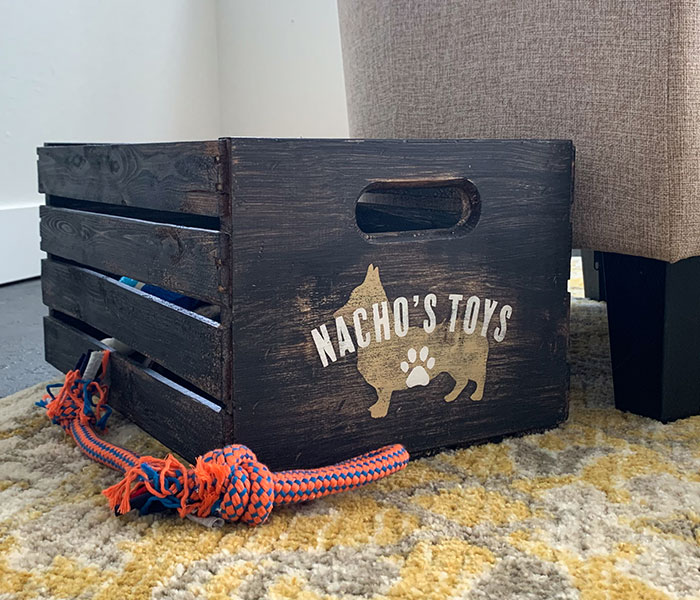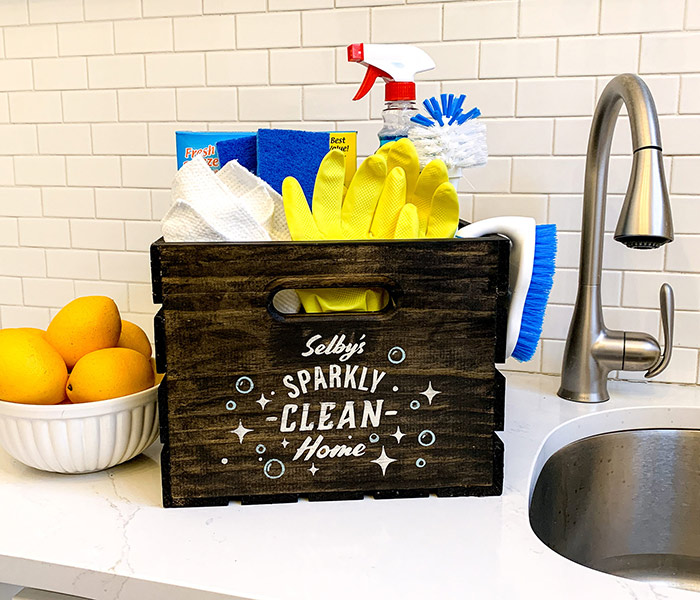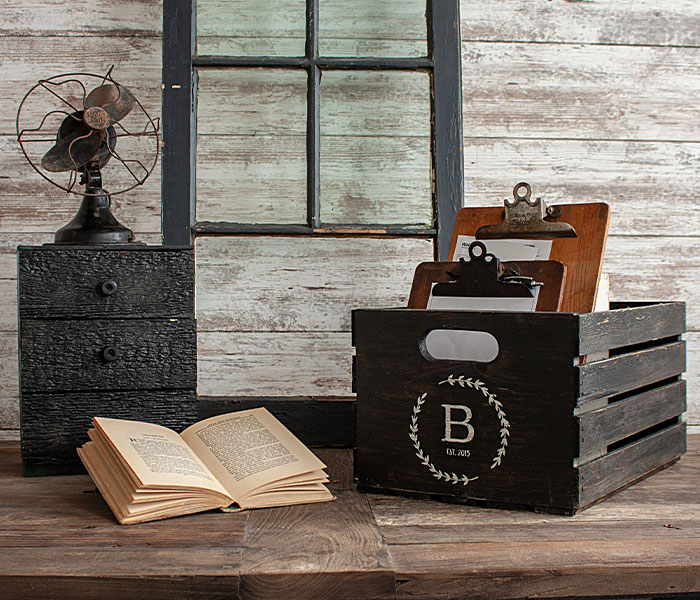 Build Boxes
These days, more people are working and going to school from home than ever before. That makes it especially important to stay organized! These multi-functional boxes come in a variety of styles, all of which will help you keep everything from office supplies to kitchen utensils in their place. Plus, the personalization makes them extra fun and unique to you and your family!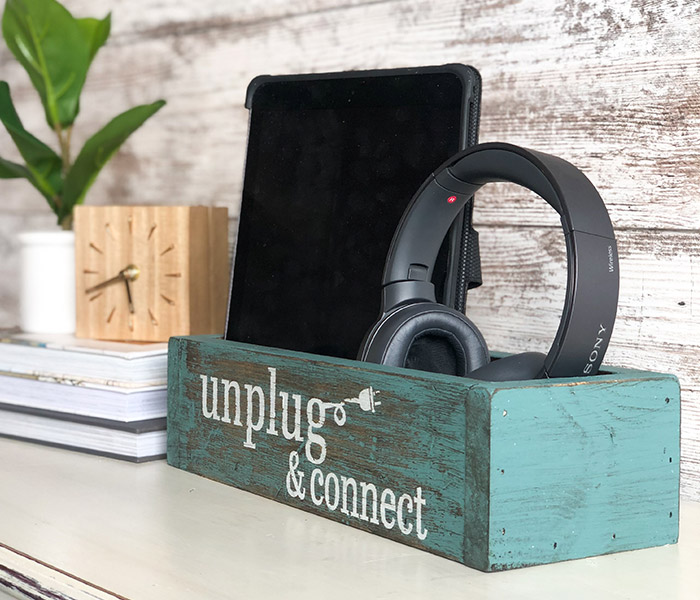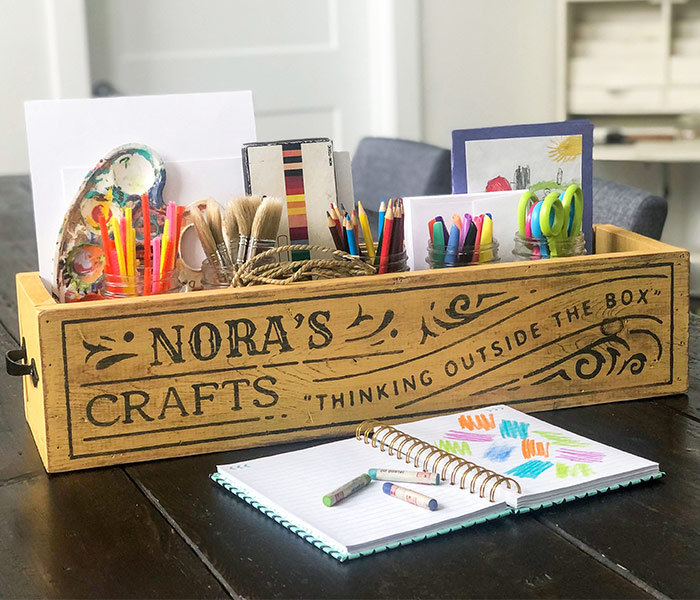 Home Organizing
If you live someplace where gathering in-person at a local studio is not an option right now, you can still experience the fun and functionality of a Board & Brush project! Just visit our Shop Local page to find a studio near you that offers convenient premade projects.
With spring right around the corner, now is a great time to get organized – so let Board & Brush help!