SPRING INTO THE NEW SEASON WITH A REFRESHED FRONT PORCH
My goodness, it seems like there was a lot of snow this winter! Up here at Board & Brush corporate in Wisconsin, we were knee-deep or more for weeks on end. The Northeastern U.S. saw record snowfalls in December. And even hot, dry Phoenix, Arizona saw some snow this winter!
But now it's time to brush off the snow, put winter in the rear-view mirror, and bring some color and life back into our homes!
A Warm Welcome
Decorating your front porch with lively colors and personalized projects from Board & Brush is a great way to greet the new season and welcome visitors to your home. Even just one well-chosen item can do the trick – or go all out with a variety of personalized pieces.

Spring Doormats
A personalized doormat is the perfect way to add a touch of fun and color to your outdoor entryway. Choose from a variety of fun and colorful styles – many with family personalization – ranging from elegant to whimsical. Combine with other items to layer and mix textiles to add a variety of textures to your porch.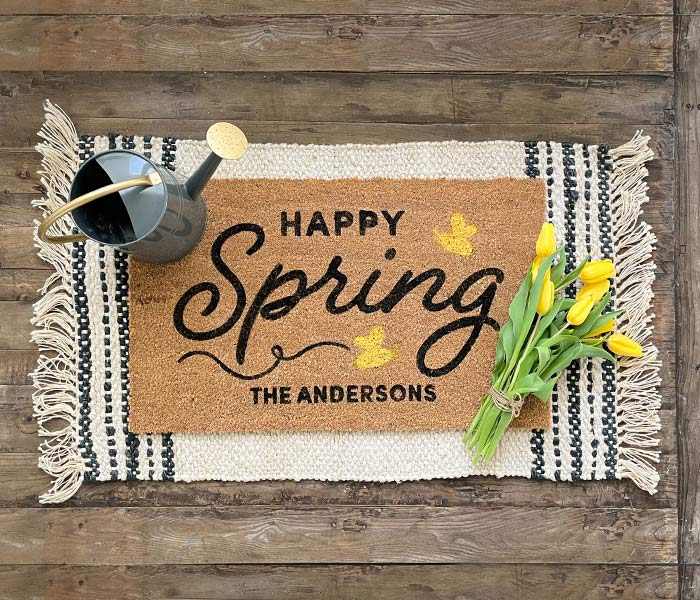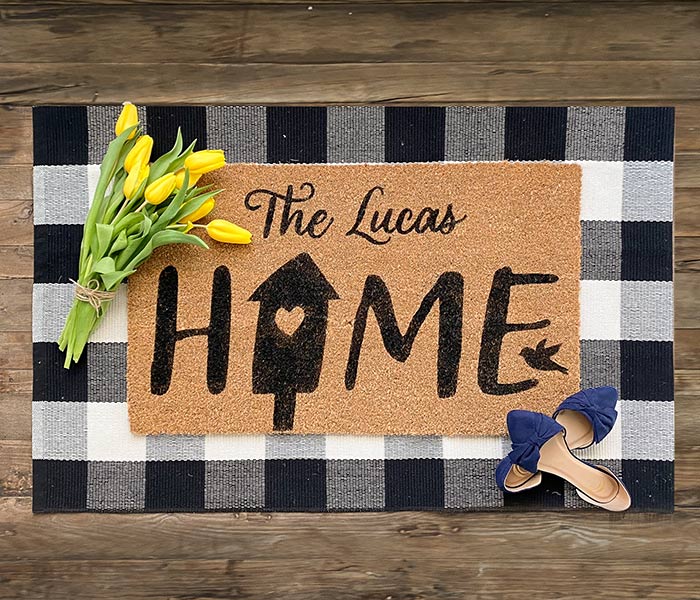 Porch Signs
There's no better way to add a personalized touch to your porch than with a classic Board & Brush sign. We have dozens and dozens of designs to fit your favorite décor style! Many allow you to add your family name and/or address for the ultimate personal touch to welcome guests into your home.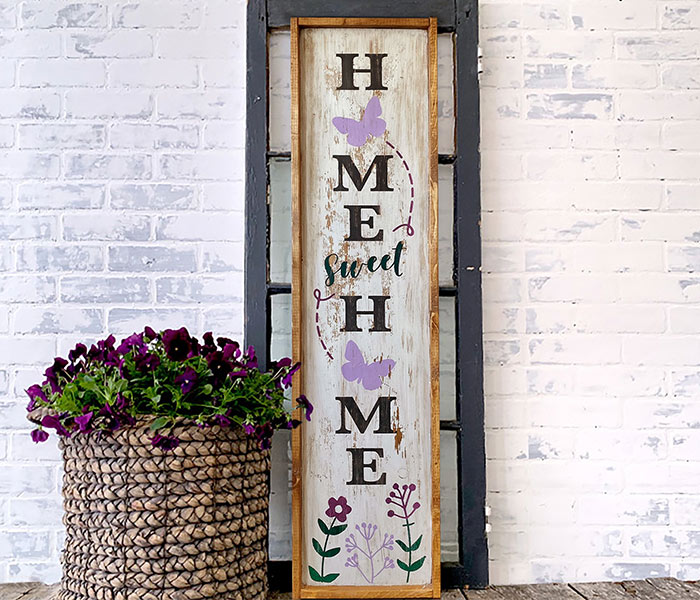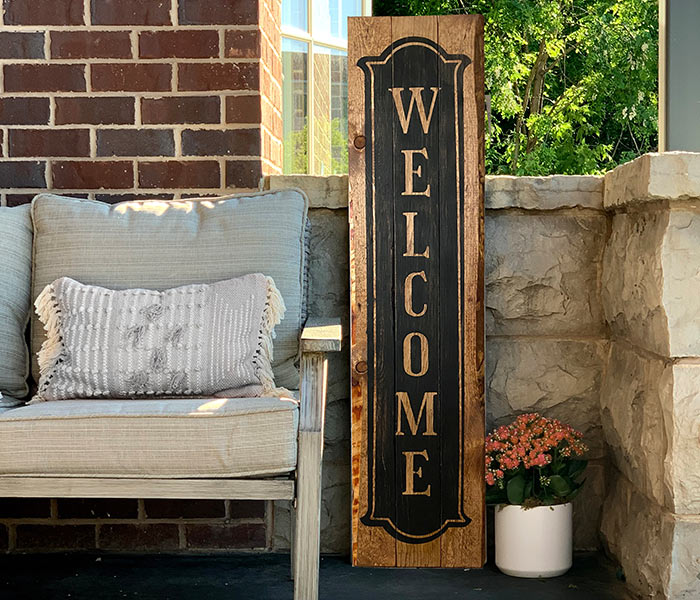 Porch Planters
What would spring be without fresh plants and greenery? A personalized porch planter from Board & Brush is a great way to bring new life – both literally and figuratively – to your home's main entrance. The best part is, because you choose the personalized design and colors, and you build it yourself, there's no other porch planter quite like yours anywhere else in the world!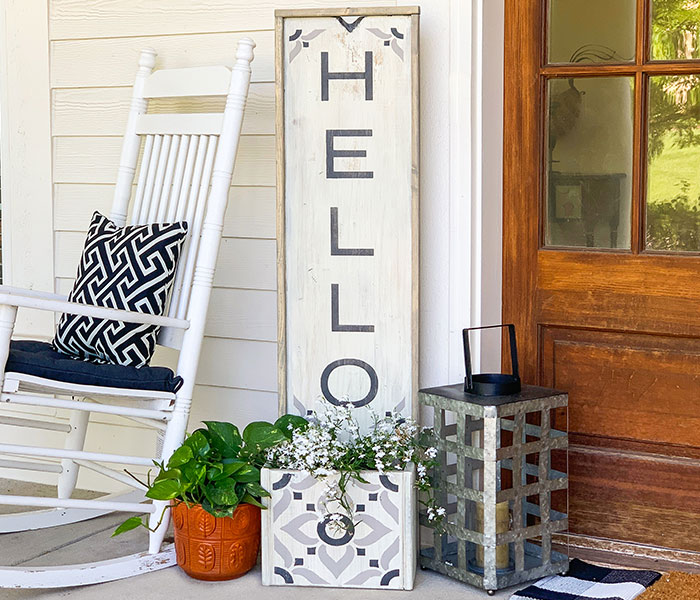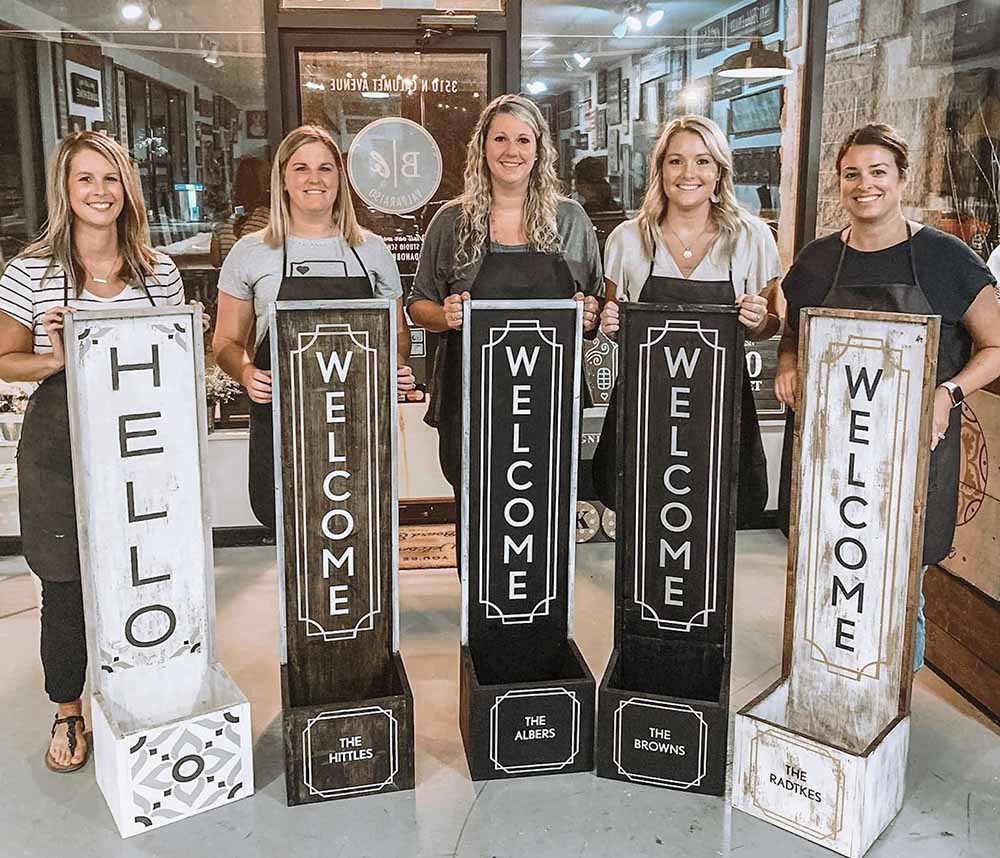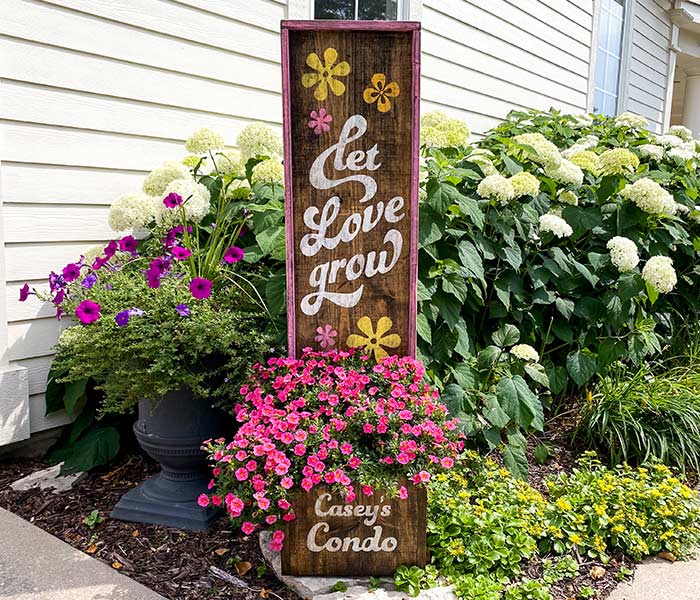 In Studio or At Home
And don't forget, during this trying time when not all studios are available for in-person workshops, visit our Shop Local site to discover premade project options and do-it-yourself @Home Kits you can purchase and create in your own home. Because no matter how you go about it, we want your home to have the most beautiful porch in the neighborhood this spring!