Your Favorite Projects of 2020!
2020 was certainly a year we will never forget! We are grateful for every single in-person workshop, virtual workshop, and Shop Local purchase…But most of all, we are thankful for each and every one of our amazing customers! 2020 was a year unlike anything we have ever experienced, and we are forever grateful for the unwavering support from you all.
As a tribute to another year filled with DIY fun, we are taking a look at some of our customer-favorite signs of 2020. Check them out below!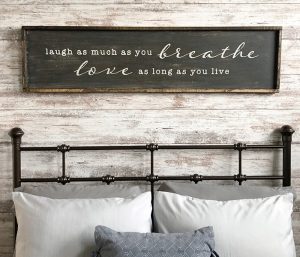 Laugh as Much as You Breathe Framed
Our customers cannot seem to get enough of this classic, framed sign. With the inspirational quote and the beautiful framed horizontal size, this sign is the perfect décor piece for any space in your home.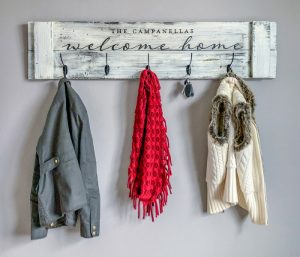 Welcome Home Coat Rack
Our Welcome Home Coat Rack is a consistent top seller – we think it's because it not only makes pretty décor, but it's also a functional piece! Perfect for an entryway, this coat rack is a stylish way to keep your home organized.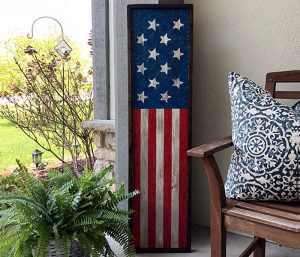 Framed Flag
Our Framed Flag isn't just reserved for the 4th of July, customers have loved creating and displaying their USA pride all year long! This project is one of the most bold and eye-catching porch projects we have!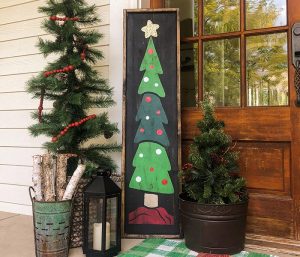 Christmas Tree Porch
This bold, framed porch sign has been such a holiday hit since it was released in November. With SO many creative possibilities, we have loved seeing how everyone paints it differently!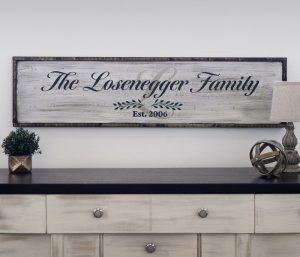 Framed Family Script
There's something about the classic aesthetic of this framed family sign. The personalization of this project is what makes our customers fall in love with it – and we love to see how each customer adds their own creative touch!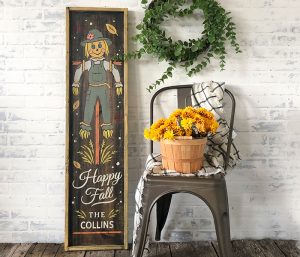 Happy Fall Scarecrow
Our hand-drawn scarecrow was released in August, and it's been a favorite ever since! It features that autumn charm we all love and it is the perfect, happy addition to any front porch!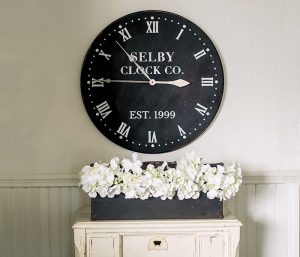 Clock Co.
Once again, we see how customers love décor combined with function! Our Co. Clock is always a customer favorite because it's such a statement piece that also offers a touch of personalization to any home.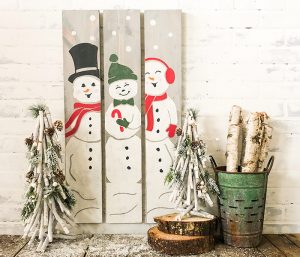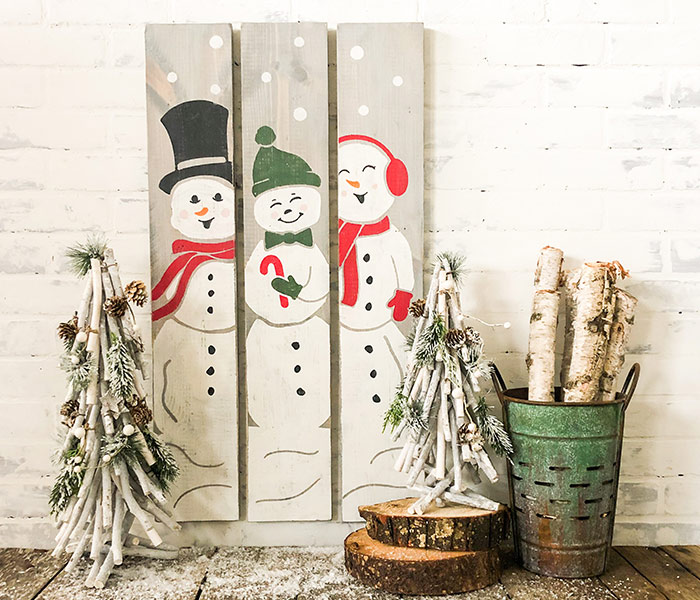 Snowman Trio
Although just released in December, this trio has made a huge impact! Customers love the vintage feel, and the fact that it's a unique 3 board trio. This project looks great on a wall, or even on a front porch!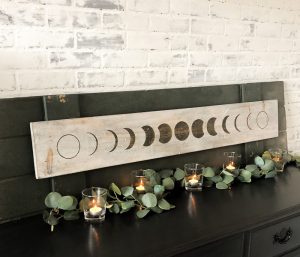 Moon Phases Longboard
Out of all of our top sellers, we love that the Moon Phases Longboard stands out for being so unique and different! Customers not only love this board size, but also love the simplicity and calmness that this project represents.

Feeling inspired? Pick YOUR favorite Board & Brush project and book a workshop with us! If your studio is currently not open for in-person workshops, check out our Shop Local site for all of your top premade picks. With new releases coming out each and every month, we can't wait to see what new signs become customer favorites in 2021!