A DIY Halloween: So Easy It's SCARY!
One of the great things about Halloween is how familiar it all feels. So many aspects of this fun holiday are traditional and "comfortable," like an old friend who comes back to visit every October. Black and orange color schemes. Trick or treating. Fun and/or scary costumes. Ghosts and goblins. Witches and skeletons. Black cats and jack-o-lanterns. Bottomless bags of candy.
As adults, so much of what we experience takes us back to our own childhoods. It's a walk down memory lane. And that makes it all the more fun to share with the younger generation—whether it's our own children or kids from the neighborhood.
But just because it's familiar and comfortable doesn't mean you can't break away from tradition and put your own twist on things!
Halloween Décor at Board & Brush
At Board & Brush, we're in the business of helping you make holidays and special occasions your own. Halloween is no exception! No matter your personal tastes and style, we can help you create personalized projects that will help you turn your otherwise non-haunted house into a spook-tacular display of Halloween splendor.
Or, maybe just add a few touches here and there!
However you decide to approach it, no matter if you go all-out or rein it in, we're all-in to help you make it easy. Choosing a "Halloween theme" that fits best with your spooky aesthetic is the first step! Here are just a few themes and ideas on how to make the thought of decorating for Halloween a little less scary:

Creepy Crawly:
For the ultimate creepy, crawly Halloween, consider choosing décor that features spiders, cobwebs, bugs, and more! Board & Brush offers a variety of projects that will help you set a holiday tone that says, "Hey, what's that wiggly thing crawling on your shoulder!?" Don't worry, it's just part of the decorations!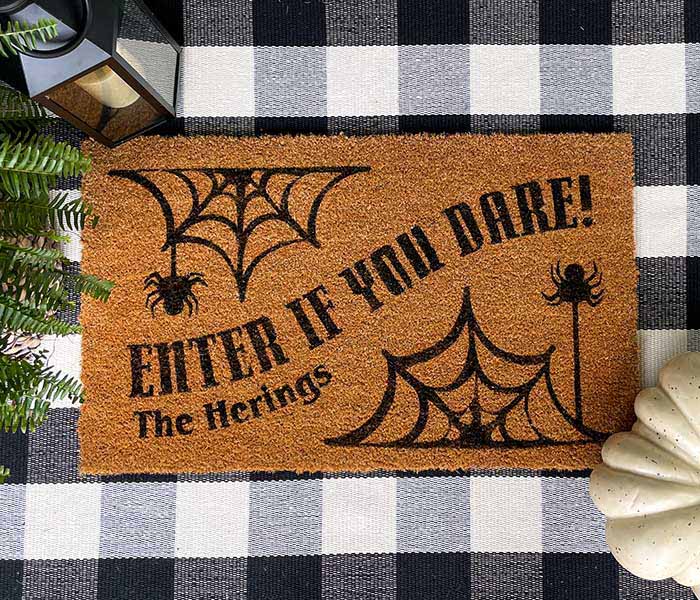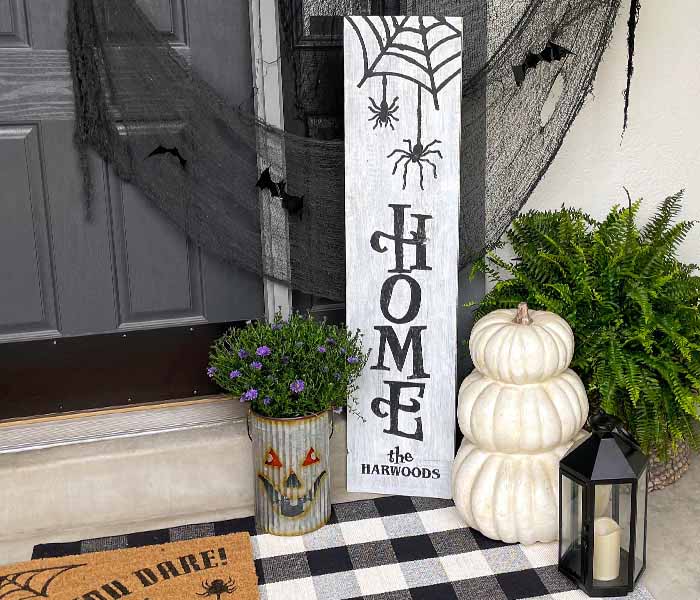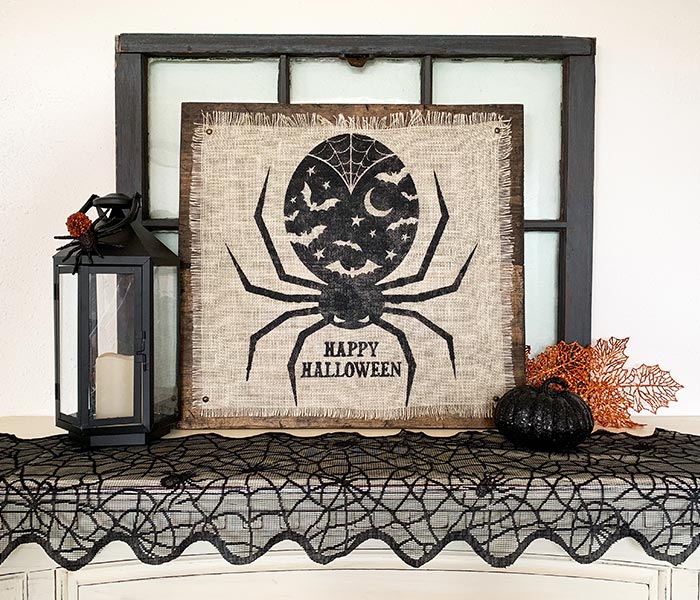 Spooky but Sweet
Looking for a happy medium between scary and fun? These items are a good place to start. Sure, ghosts are scary – but they're welcome here. And look, that one is smiling! Creepy bats and spiders in a tray are offset by bright orange, smiling pumpkins. And once you fill it with delicious candy, the smiles will be so big that's all anyone will notice.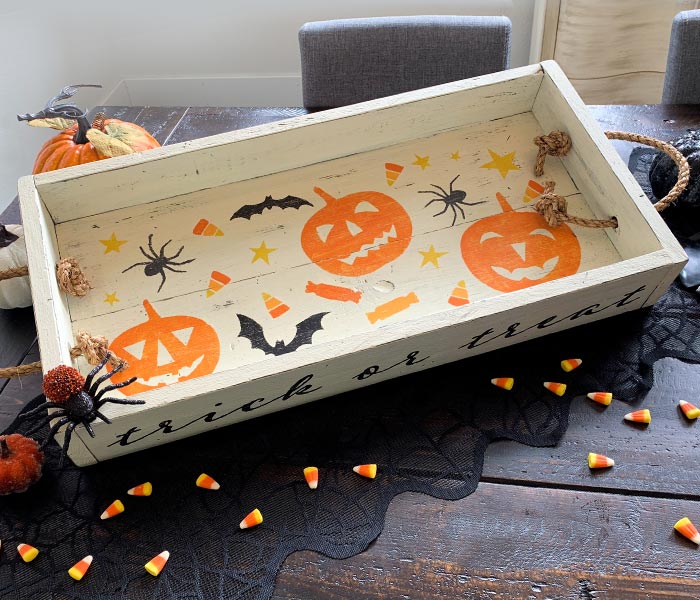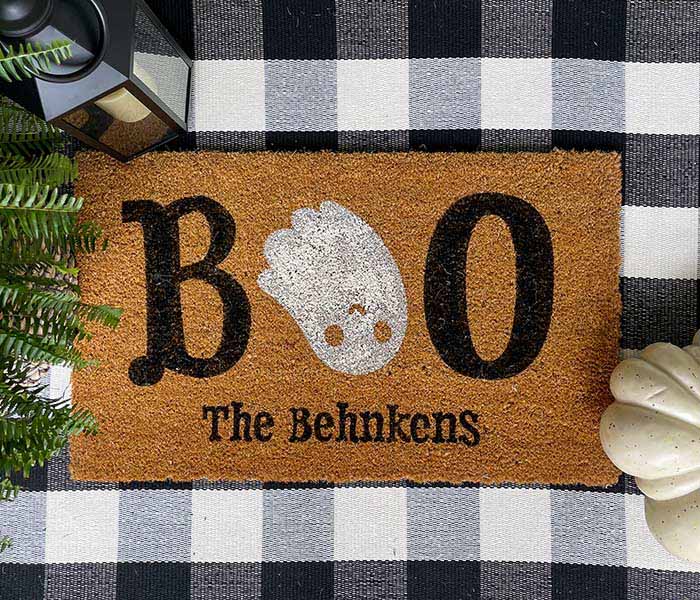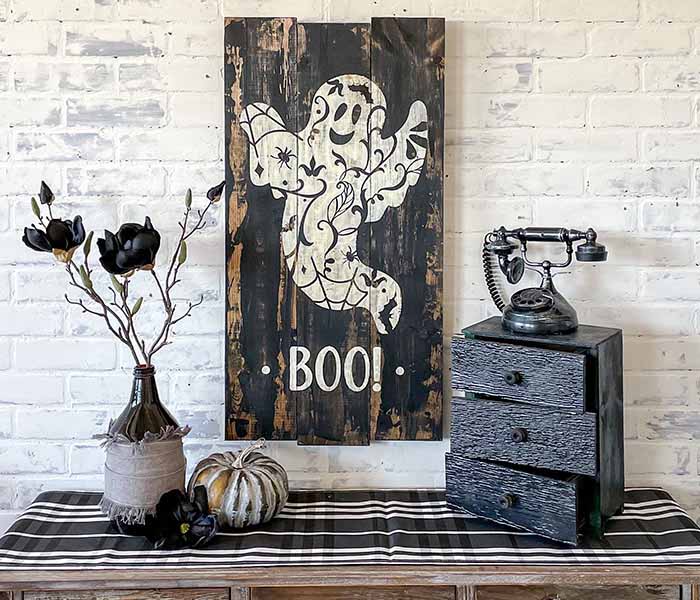 Haunted & Ghostly:
Who doesn't love a good ghost story? Halloween is the perfect time to crank the spookiness to 11 and give everyone a good scare. It's all in good fun, after all. And it's only once a year! Bring some haunting Halloween décor into your home by emphasizing haunted houses, tombstones, skeletons & ouija-inspired items.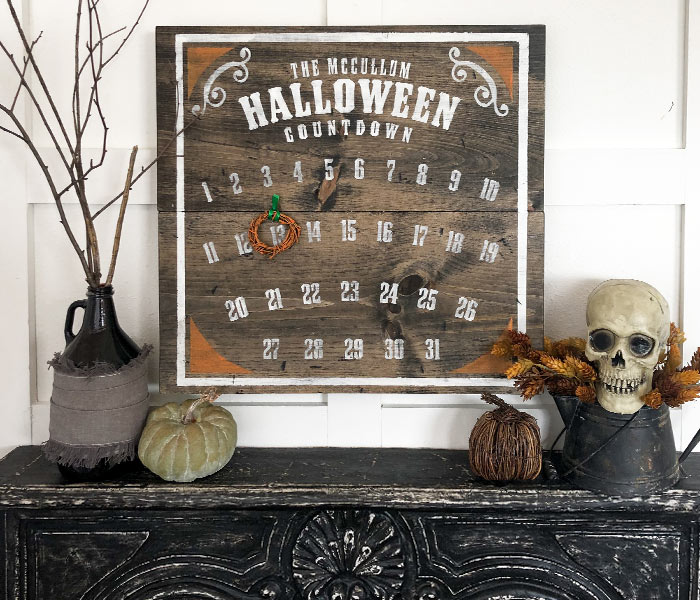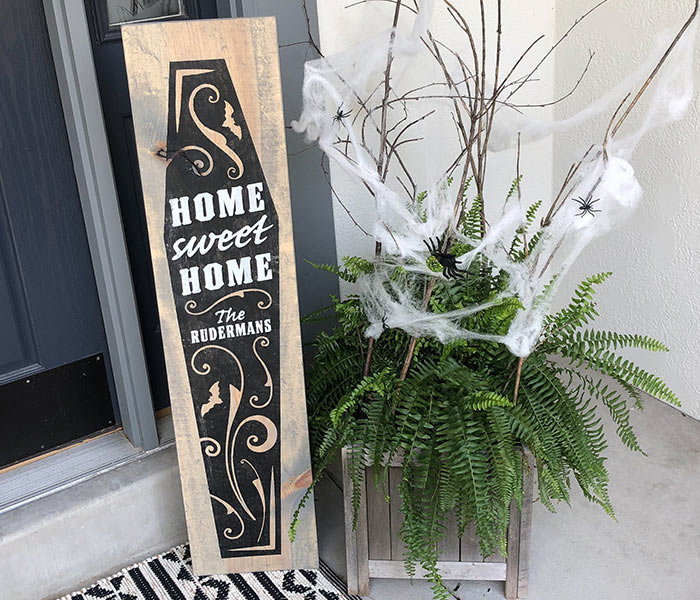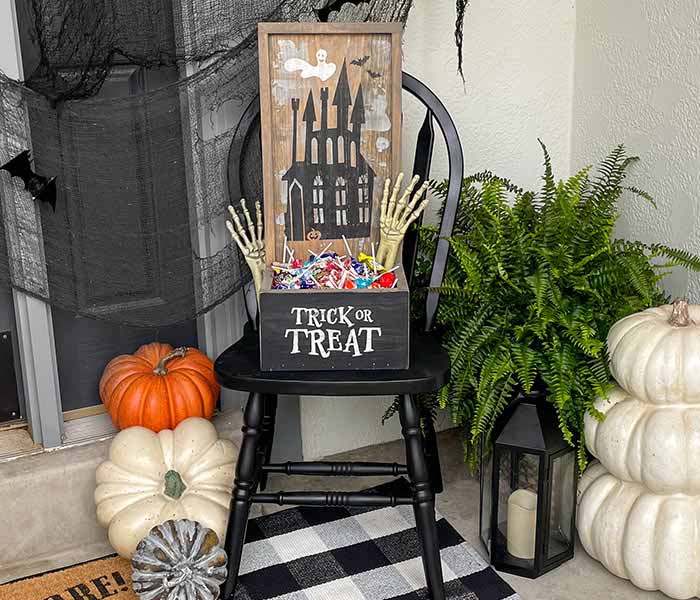 Playful & Fun
Okay, so maybe a full-blown haunt-fest isn't your style. We can help you take a lighter approach, too. Playful jack-o-lanterns, friendly ghosts, and bright colors help turn the mood away from scary and toward inviting. It's the perfect way to bring a more festive tone to any Halloween gathering!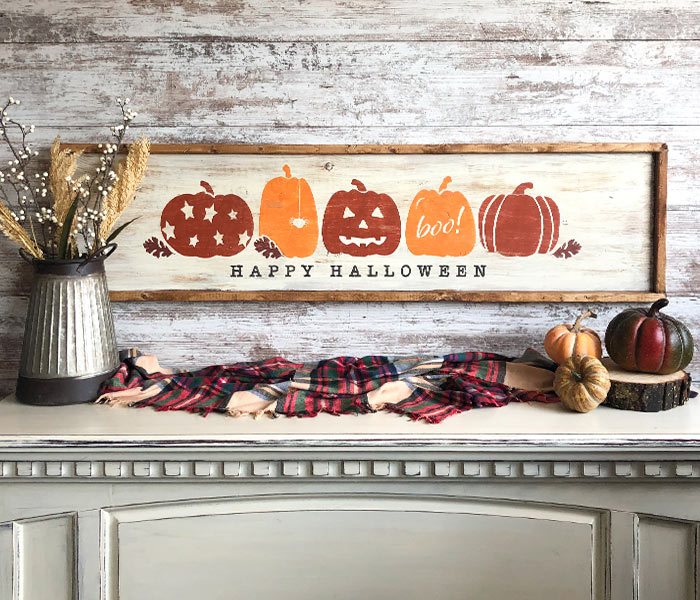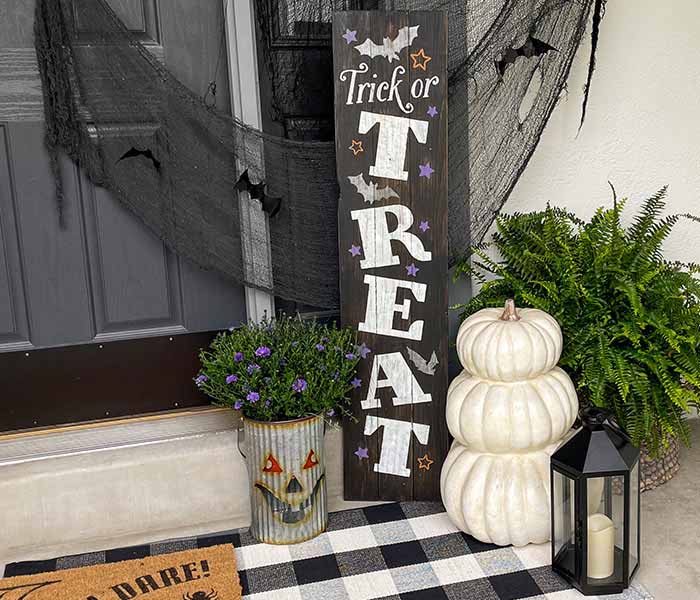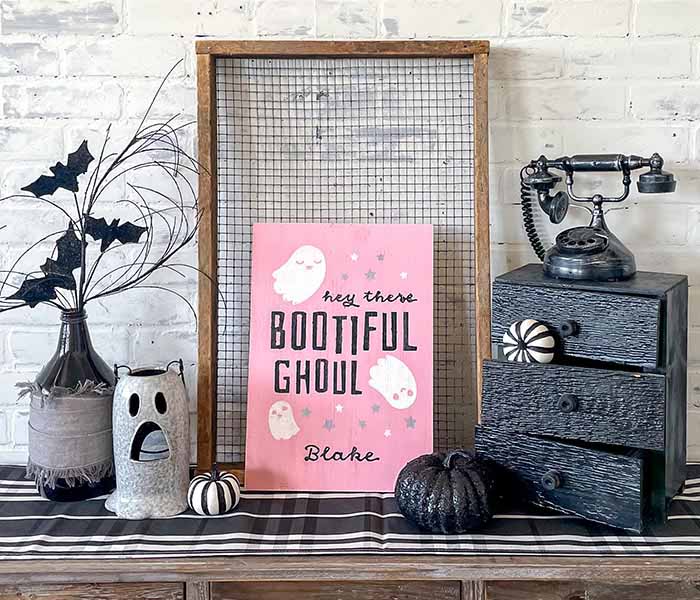 Pre-holiday Festivities
Wait, did we tell you the best part? That's the part about getting together with your friends to hammer, drill, paint, and laugh while you build your very own personalized project with your own two hands.
Don't think you have enough building skills to get the job done? Trust us, you do! We provide all the tools and materials, along with the expert guidance you may need to create a beautiful DIY project.
If you want to have the DIY fun in the spookiness and comfort of your own home, you can always visit our Shop Local gallery to purchase @HOME KITS from a studio near you. This is a great way to have some seasonal DIY at home with friends or the whole family!
Either way, at home or in studio, the best way to get started is to contact a Board & Brush Creative Studio near you to learn more or schedule a workshop