5 Tips to 'Fall' In Love with Your Home Décor
When we think of fall, we often think of the rich colors, the coziness, and the crisp weather. When it comes time to decorate for the change of seasons, bringing in a touch of each of these elements can often help create the perfect atmosphere in your home. Looking for some tips on how to create the perfect cozy corner in your own space? Let Board & Brush help!

1. Cozy-up Your Seating
Whether you have a comfy chair, a small love seat, or even just an ottoman, start by adding some soft and cozy pieces to make your furniture even more inviting. You can throw a chunky blanket over the arm of the chair or add a plush pillow to entice your guests to take a seat and stay a while!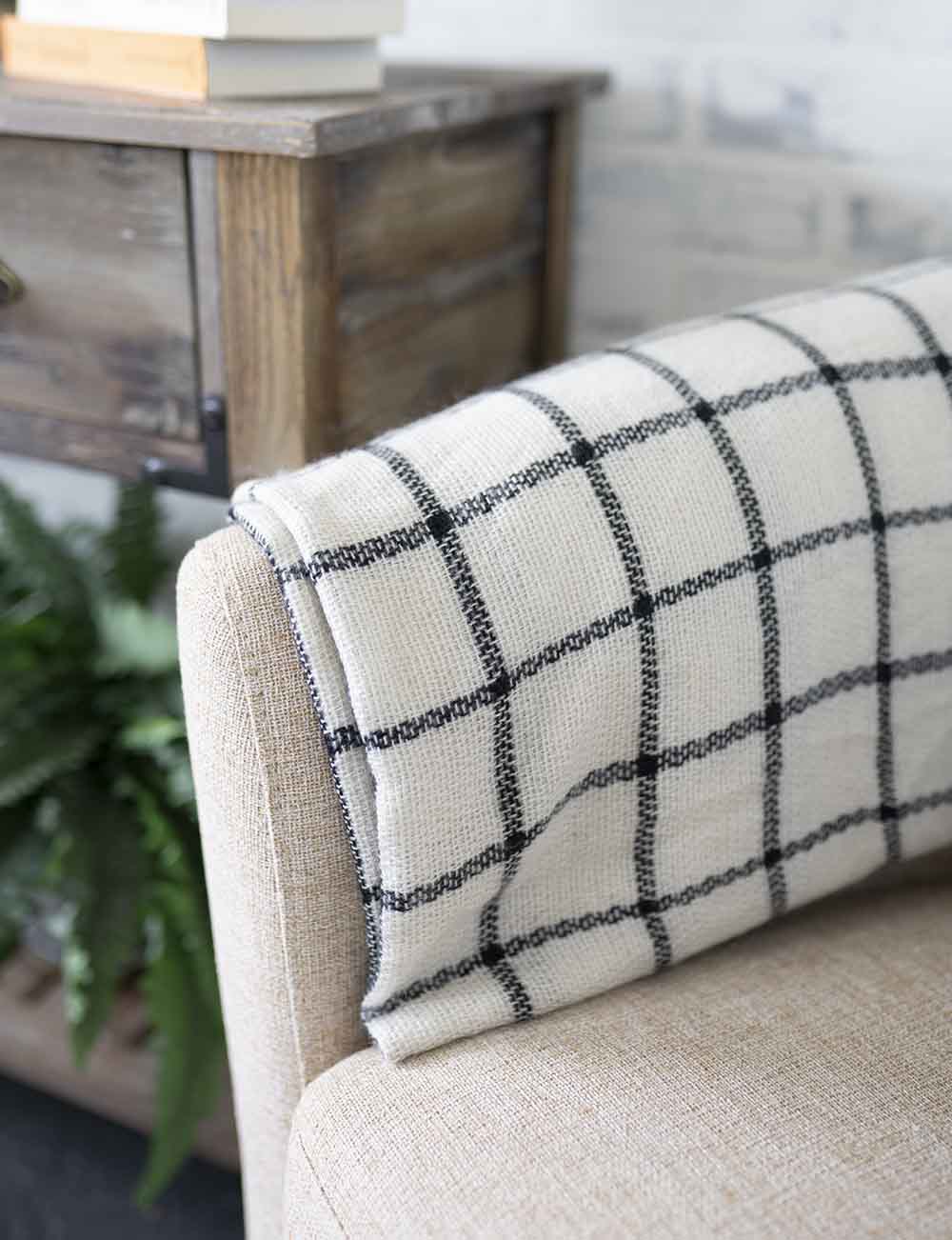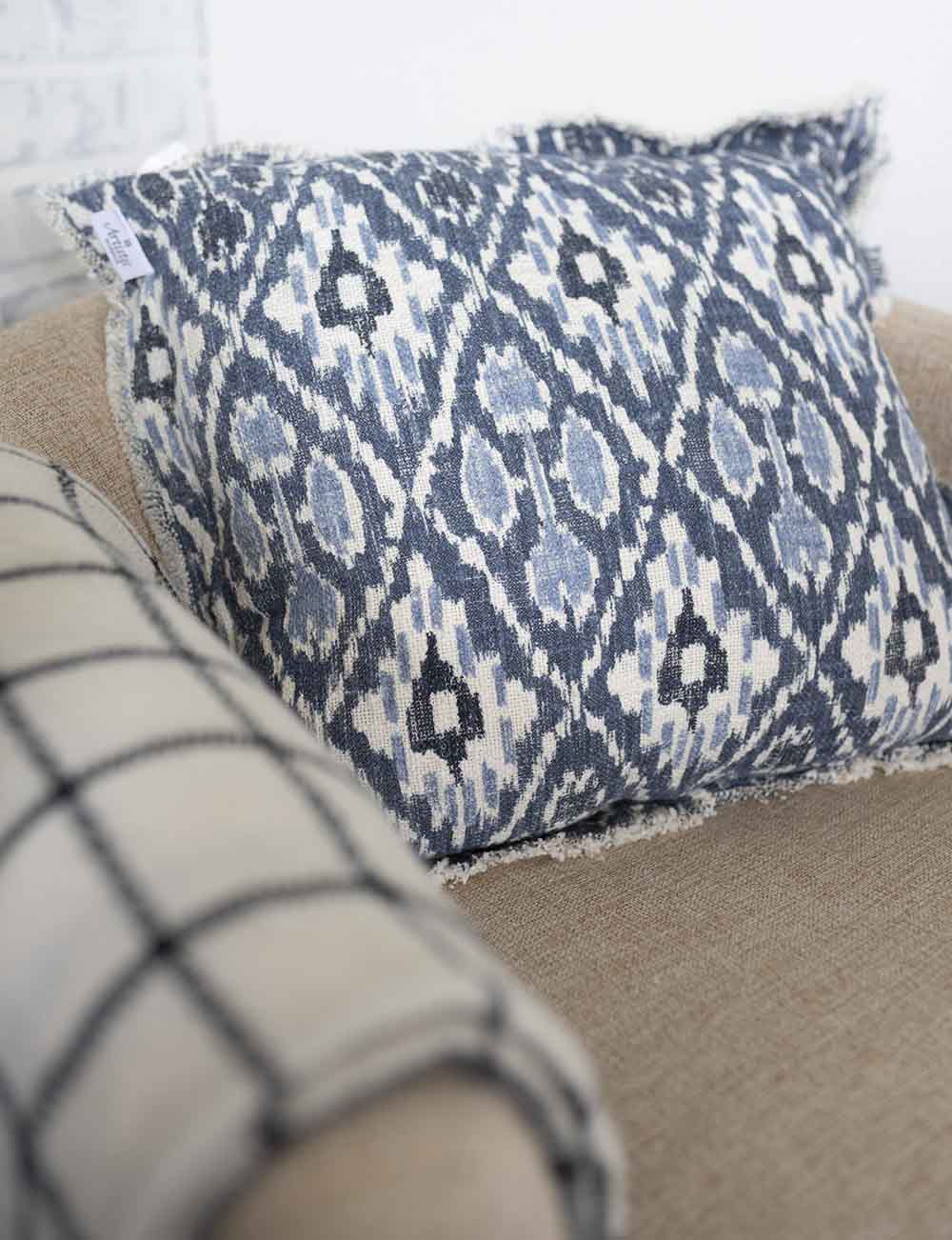 2. Add Some Wall Art
Next, you can try sprucing up your walls by adding art, photo frames, mirrors, or wood signs! Hint: here's where Board & Brush really comes in handy! In our gallery of hundreds of designs, you are sure to find a wood project you will not only love, but that also goes perfectly with your current décor aesthetic! Whether it's a personalized family sign, a wooden shelf, a functional coat rack, or just a festive fall project – you can't go wrong! For fall, we especially love our new "Happy Fall, Y'all" burlap project, as it provides the perfect mix of textures to really elevate your walls. Our gallery is full of seasonal offerings that you can continuously switch out to freshen up your space for each holiday or season!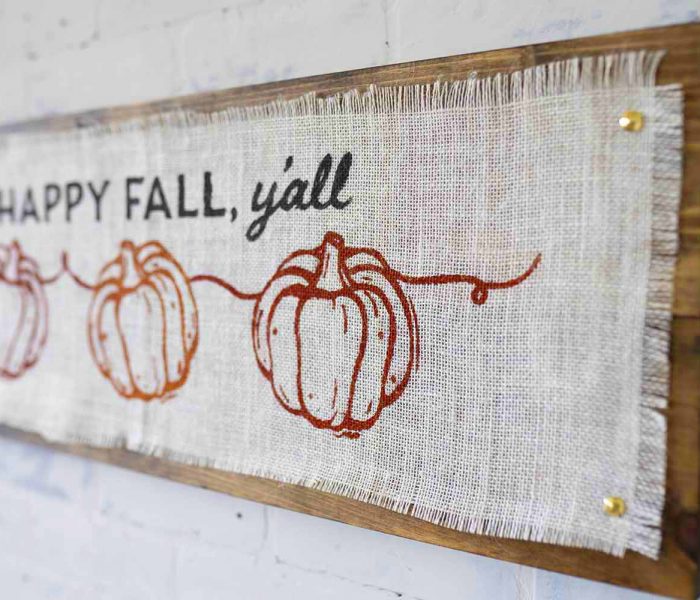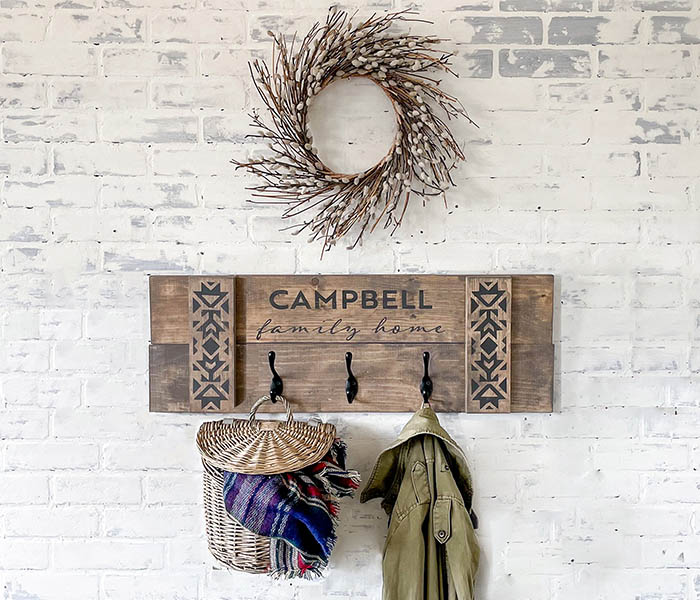 3. Bring Some Life Into the Space
There's just something about adding greenery or flowers in an indoor space! By adding a plant, whether big or small, you'll breathe some new life into any corner of your home. The best part is, you can even go faux! If you aren't wanting to commit to keeping a live plant, there are so many life-like faux options out there. Add some neutral greenery or bring in a pop of color with your favorite bright flowers or fall branches.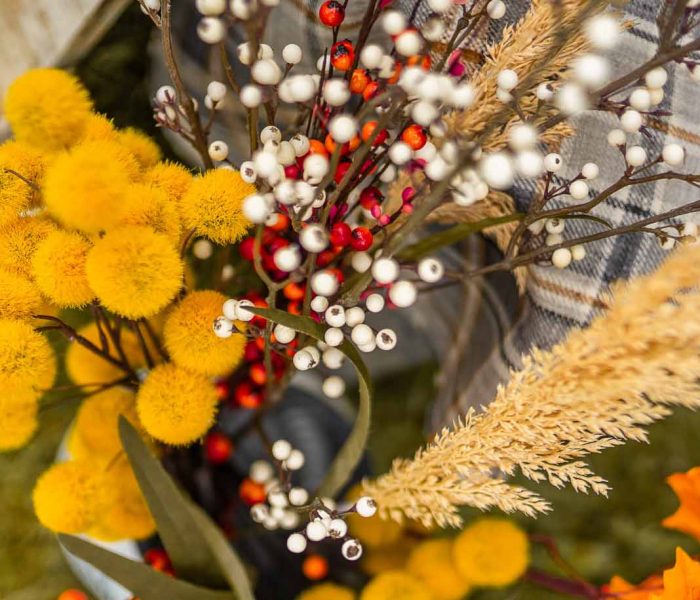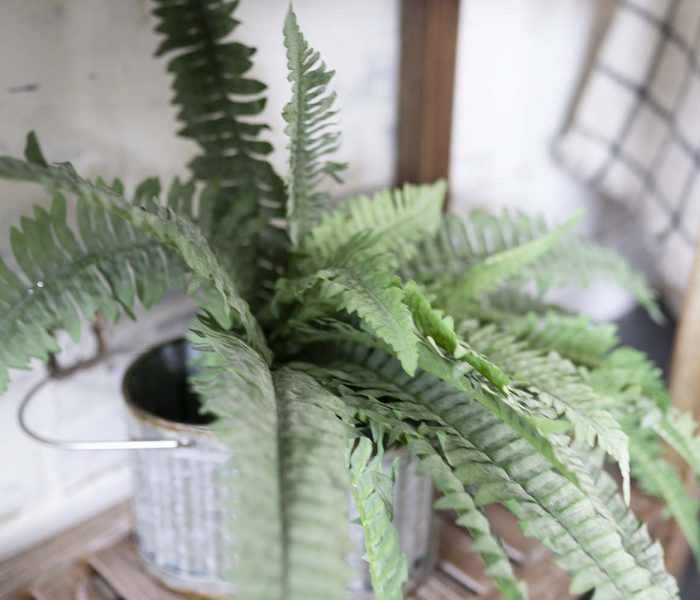 4. Stage Some Reading Materials
Not only are books great for reading, but they also can make excellent décor pieces! Spruce up your coffee or console table by stacking a few nice books that feature similar color palettes on their covers. Consider featuring some of your favorite books that can be great conversation starters or display books that fit your aesthetic – like home décor or cookbooks! Another great idea is to display family photo books, as they will look beautiful and also be something your guests will love to page through.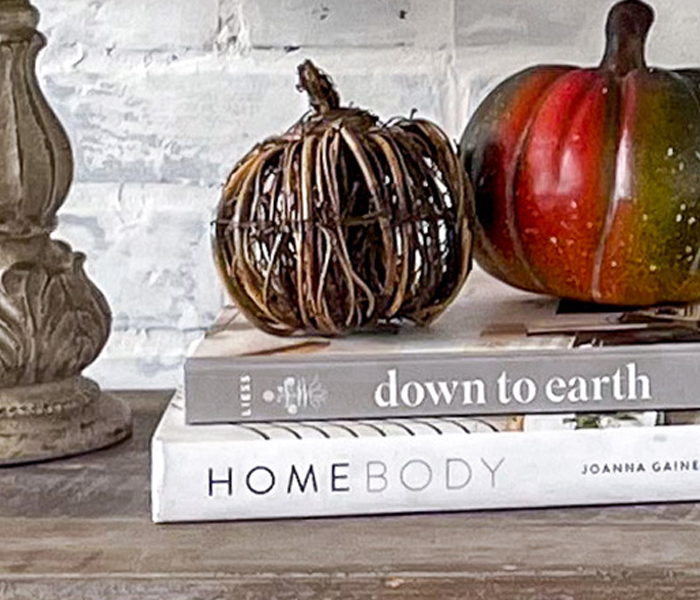 5. Add a few pops of Color
If you are working with a more neutral color palette, it's always great to be able to bring in some small pops of color through the use of little accent pieces. In the case of fall, consider adding some small pumpkins or gourds (real or faux!) to your table. Other great pops of color can come from photo frames, lamps, candles, or even table runners.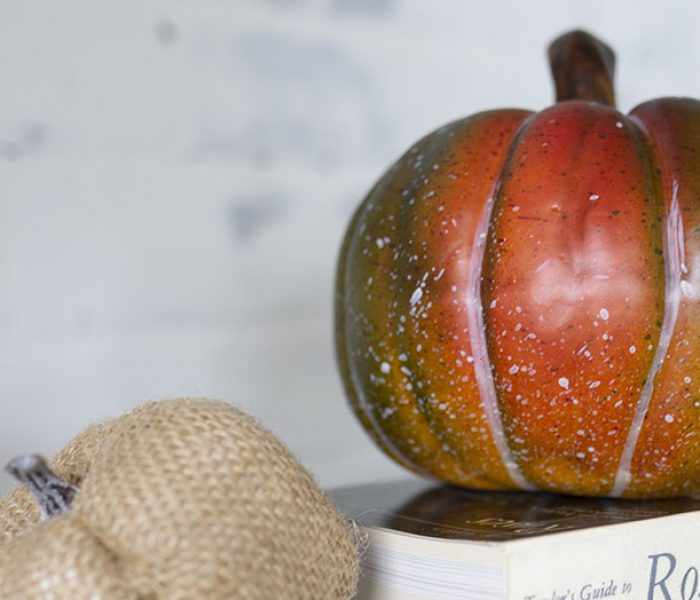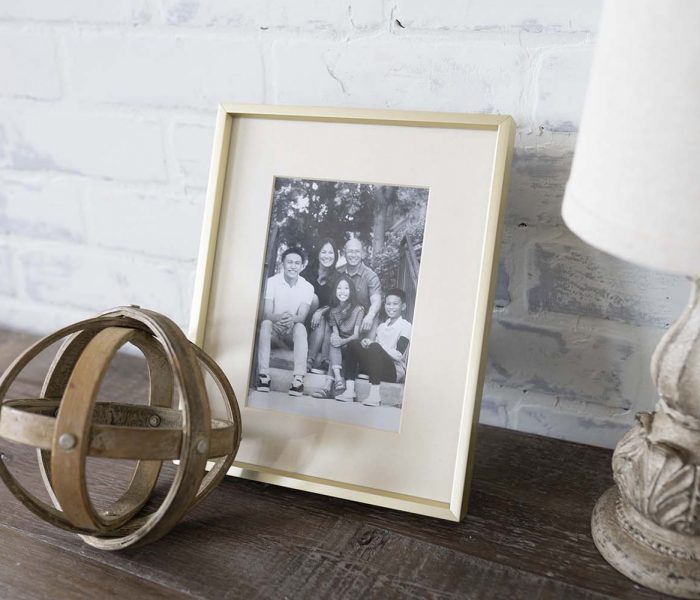 While we are certainly soaking up the last few weeks of summer, thinking about fall décor has us ready for the upcoming change of seasons! When it comes time to start decorating, remember to book a Board & Brush wood sign workshop for a fun DIY experience that will leave you with a beautiful new décor piece for your home. Invite some friends, enjoy sipping on your favorite beverage, and create something you'll be proud to display. We can't wait to have you in studio (or see you virtually!)