Fall Decorating Guide: DIY Mason Jar Trios
Fall is officially upon us…and with the change of season comes a change in décor! Board & Brush is here to help you refresh your seasonal décor – from wall signs, to trays, to coat racks & more. We are especially excited to highlight our new mason jar trios, a new customer favorite. Not sure how to make this new project work in your home? We are here to help!

Head to Board & Brush
Step 1 is to register to make one of our trios at an upcoming Board & Brush workshop! We currently offer 2 designs – a botanical trio that features a whimsicle, floral pattern, and a trio that features floral elements with the words "Grateful & Blessed". Both are perfect for any season, but are especially great for your home during the fall!
Check out our local studio's calendar to find a workshop that works best for you!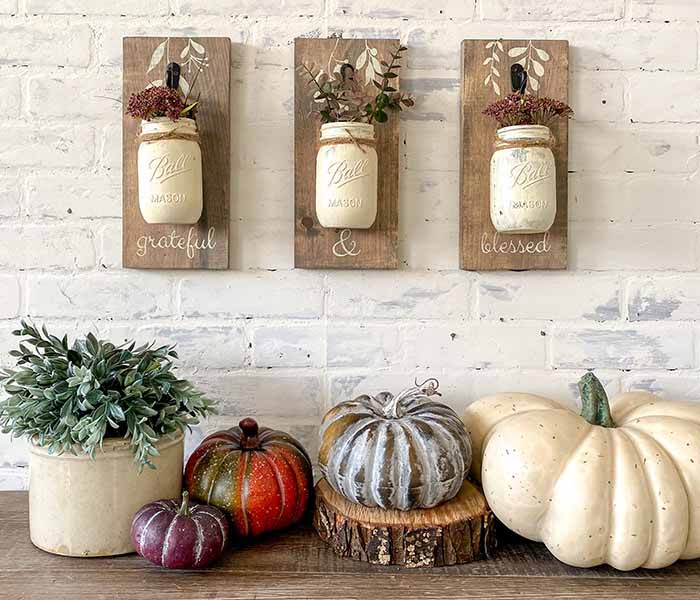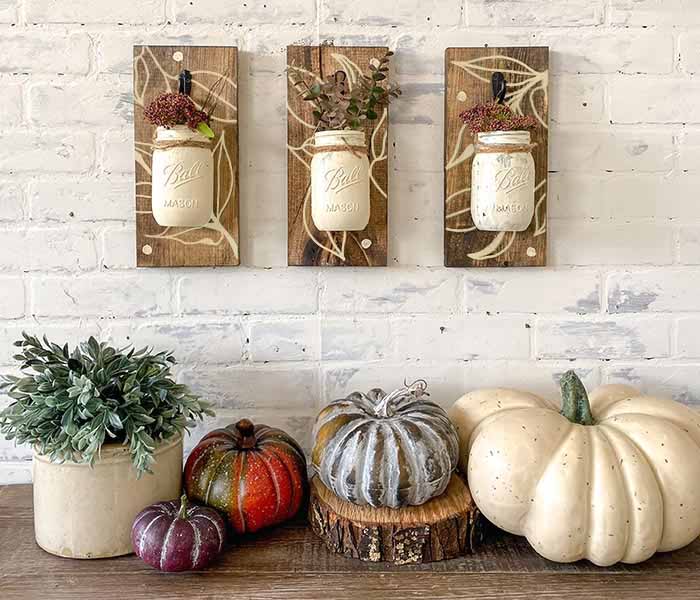 Purchase Florals
Once you have created your beautiful trio, it's time to start thinking of what you'll choose to display in the jars! For fall, consider adding florals in warm colors like red and orange, with pops of neutral greens. In order to add additional visual interest, try mixing up your flower types and adding statement elements (like a sunflower)! If you're not looking for any added maintenance, faux florals are a great way to go. Visit your local craft store for faux florals, or your local market or florist for fresh ones!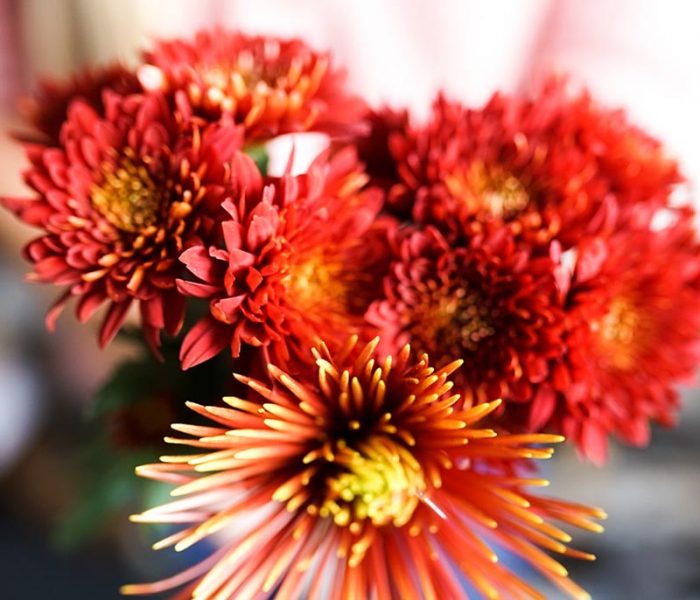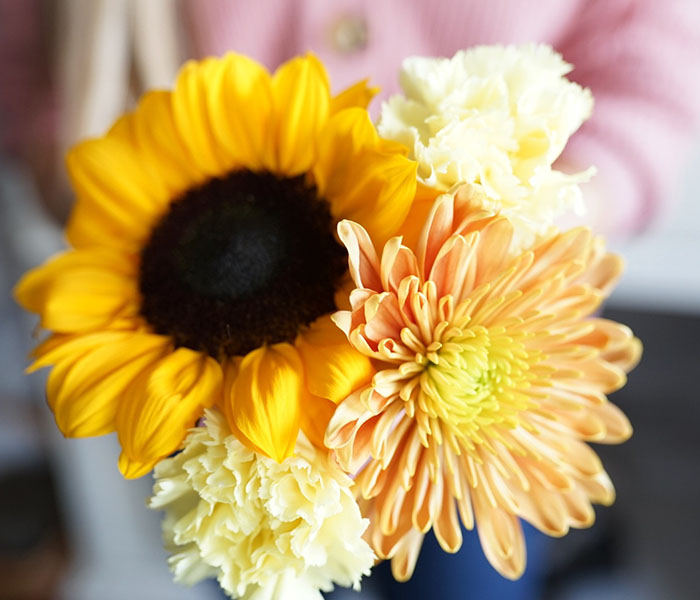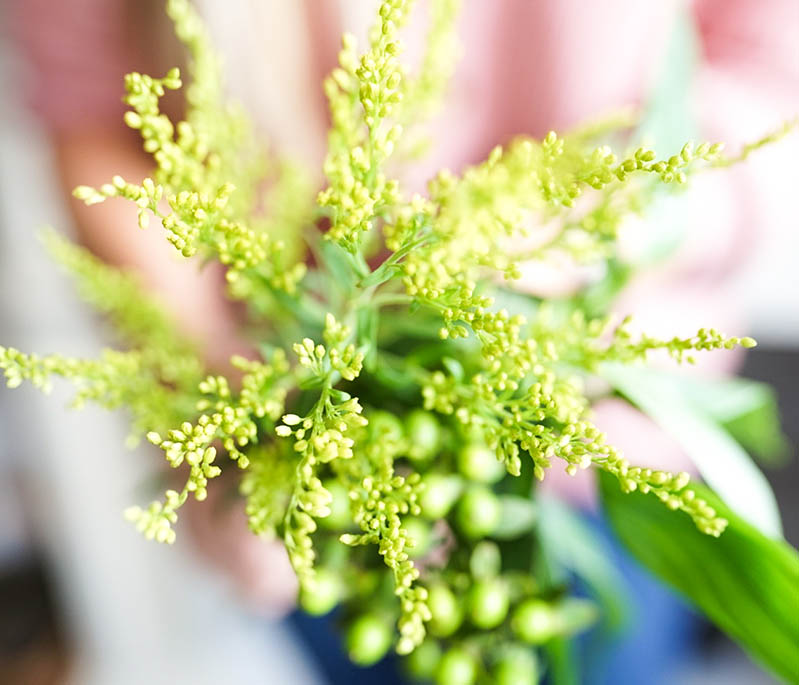 Measure & Hang
Do you already have a perfect spot in mind for your trio? Great! If not, our advice is to add them to a blank wall above a console table or shelf. That way, you can add additional décor pieces too (but more on that later!). When you've found your spot, be sure to grab a measuring tape and a level to ensure that each piece of the trio is hung at the same height and distance apart. We chose to display our trio in a horizontal layout, but a vertical layout would look beautiful too – the creativity is up to you!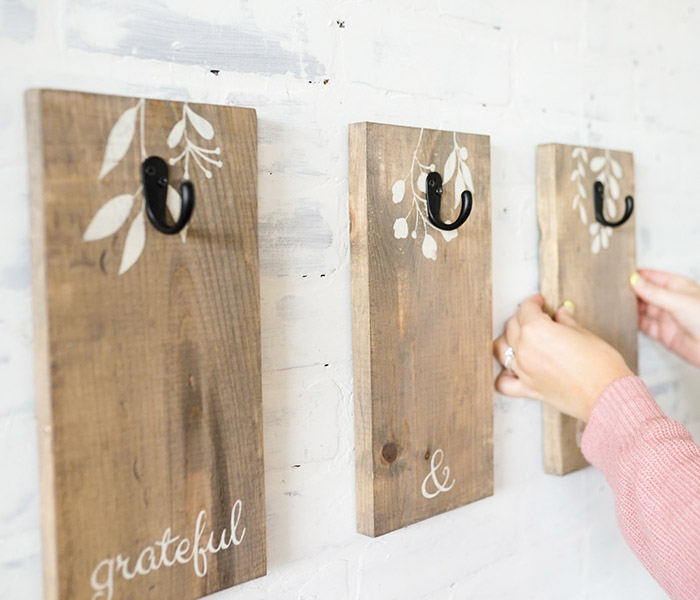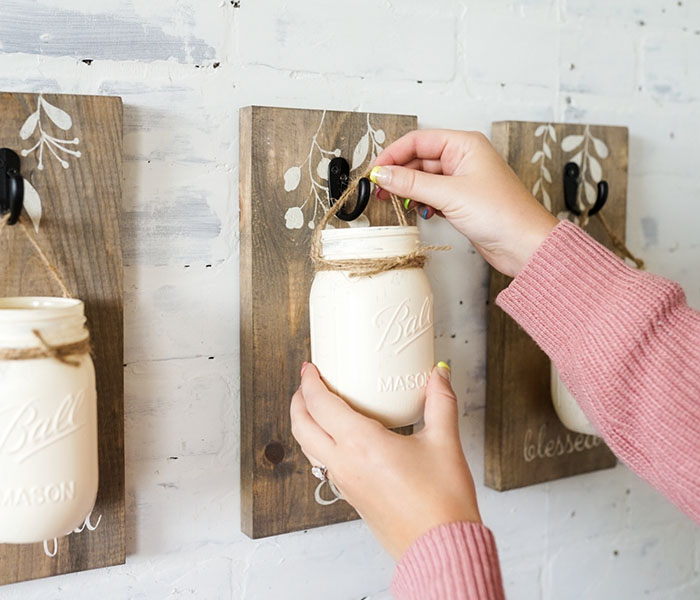 Arrange Your Flowers
Here comes the artistic part! Now that your trio has been hung, and your flowers have been purchased, it's time to arrange the floral in your jars. Remember, if you're going to use fresh florals, you'll want to add a bit of water to the jars first. Then in each jar, we recommend mixing flowers from similar color families. In this example, we are using red and yellow flowers to create a warm, fall color palette. Try accenting your arrangement in each jar with a neutral element – perhaps a piece of leafy greenery. Don't be afraid to make adjustments as you go! That's the best part of floral arranging, there's no "right" way to do it, you just have to love the end result!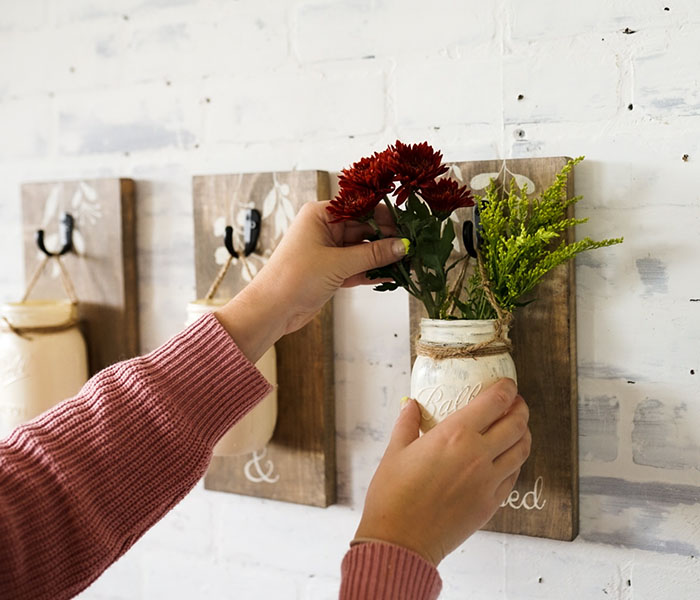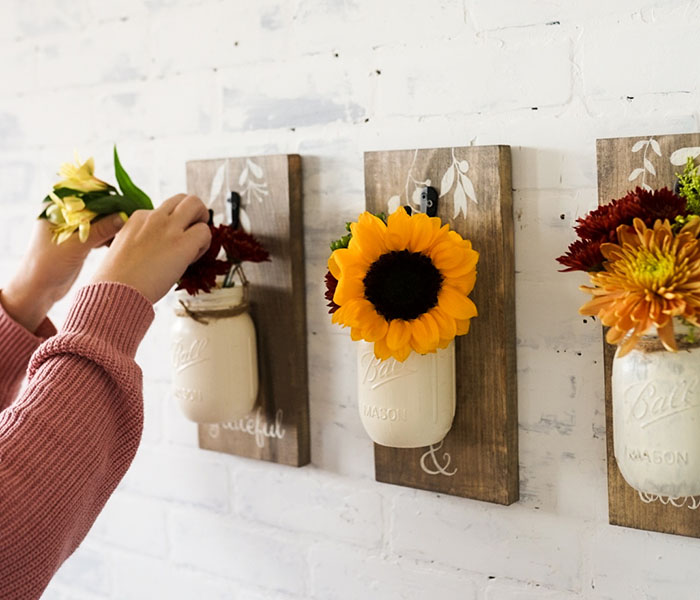 Add More Décor Pieces
If you're like us, and you've chosen to display your jars above a console table, it can be fun to add additional home décor pieces! For fall, you can arrange pumpkins (both neutral & bright), more fresh (or faux!) greenery or florals, wood slabs, a lamp, stacked books, and more!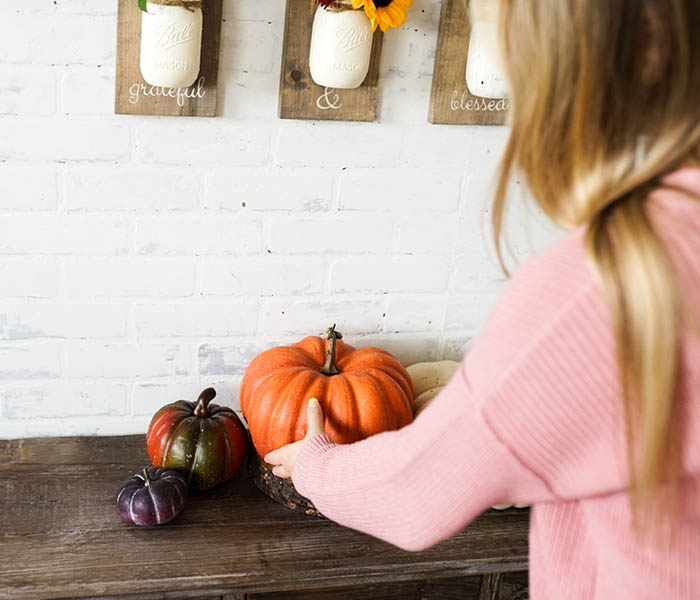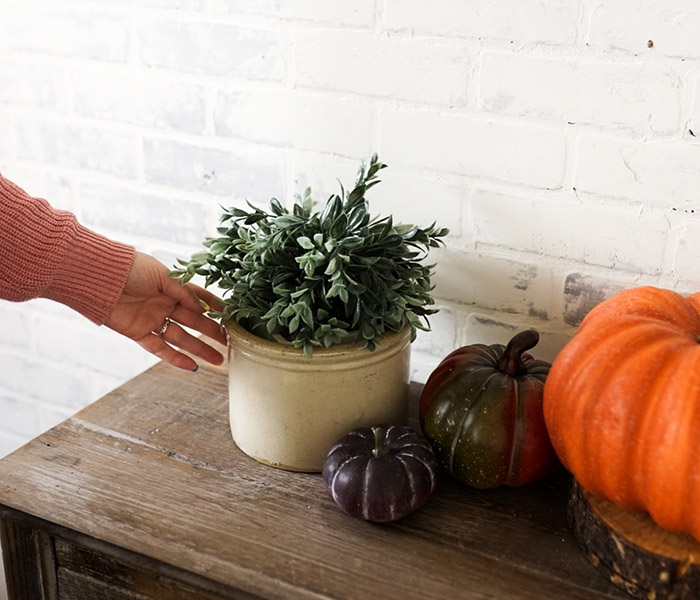 Step Back and Enjoy!
Yay, your setup is complete! Take a step back to admire the beauty – your guests certainly will! Our trios are perfect all year round, so you can have fun switching out the florals/greenery to go with each season!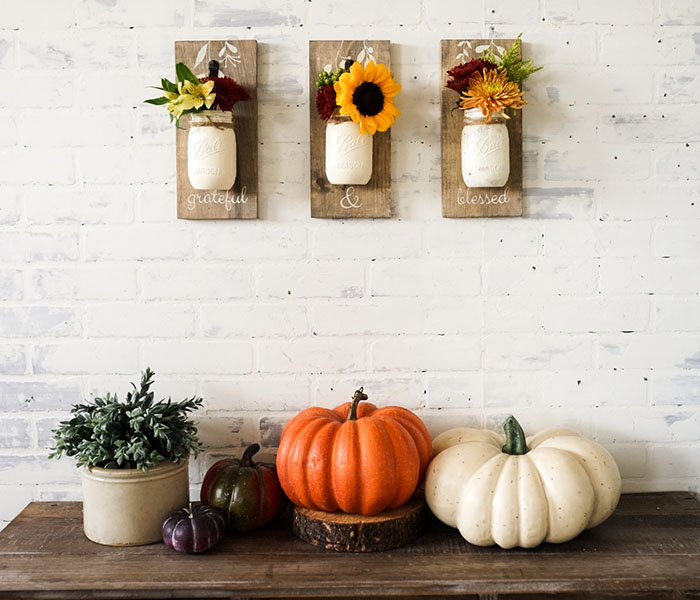 Join us for DIY
Are you feeling inspired? We'd love to have you in the studio to make your very own trio – or one of our other hundreds of home décor projects! Invite a friend for a fun night out with creativity, socializing, and DIY! Contact a Board & Brush Creative Studio near you to learn more or schedule a workshop.
Not sure if you can make it in for an upcoming workshop? Visit our Shop Local gallery to check your local studio's premade project availability!