Spooktacular Ways to Decorate your Home!
Even if Halloween in 2020 ends up looking a little different from what we're used to, that's all the more reason to make your home décor more distinctive. From the front of your house to the bar in the back, here are a few tips for some festive and frightening holiday decorating.
A Warm and Scary Welcome
It all starts on the front porch. Whether it's costumed kids coming for some socially distanced candy, or a few close friends arriving for an intimate Halloween gathering, adding a few spooky touches around the front door is a great way to kick up the fright factor. And make your porch the star of the neighborhood!
A great focal point for your porch is a Board & Brush porch planter. These are a great way to display some mums (perfect for fall) or to use as a candy basket, for less trick-or-treat interaction and more social distancing. A personalized sign with your family name is another great way to add a special touch.
Finally, choose from a variety of personalized doormats for some extra flair. You can go cute or go scary, depending on the mood you're trying to create. It's all up to you. You can even choose an approach that complements your kids' costumes. When you use your imagination, there's no limit!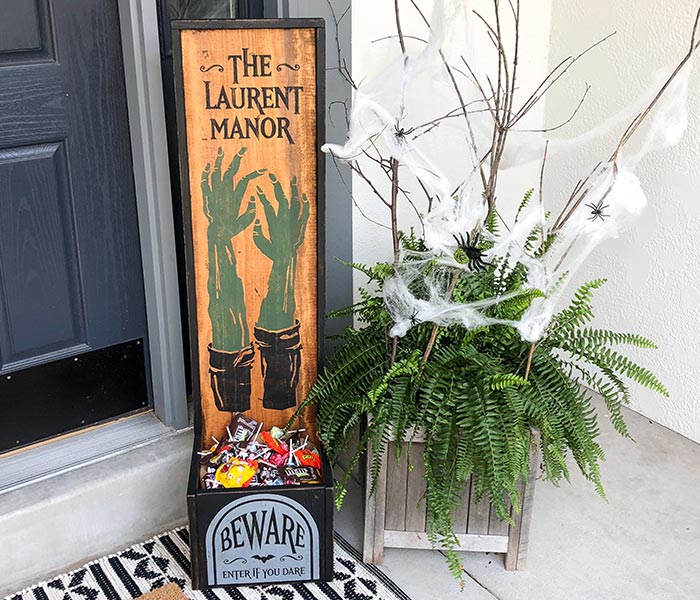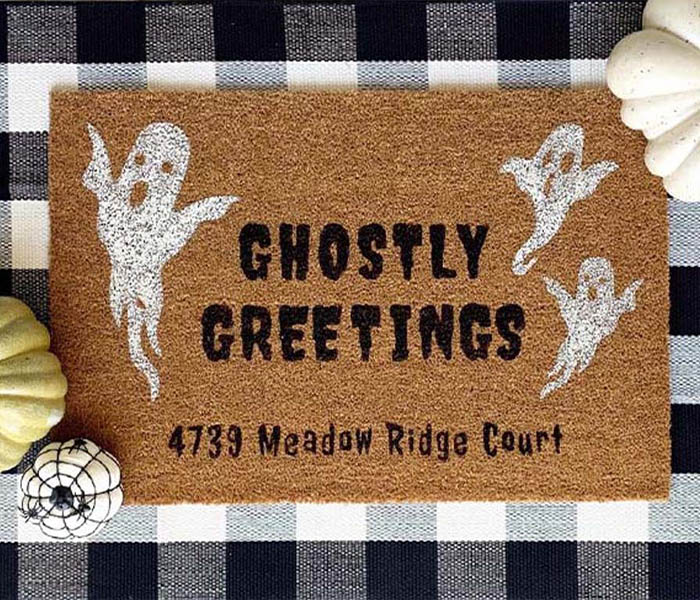 Pieces for the Mantle
Inside your home, the mantle is a natural place to draw your visitors' attention. This prominent placement is a wonderful way to display pieces that are important to your family – or to create a foundation for a memorable Halloween experience.
A good place to start is with a personalized sign. You can choose from a wide variety of Board & Brush Halloween- or fall-themed designs, and make yours unique to your family and your taste. From there, add different elements to create a custom feel. Try to select items of different heights to create additional dimension. Items don't all have to be Halloween-themed, but it's best to stick to warm colors that feel right for fall and complement the rest of your home's décor.
When you're done, you'll have a perfect focal point for guests and a wonderful place to cozy up with your family to play a game or watch a scary movie on a chilly fall night!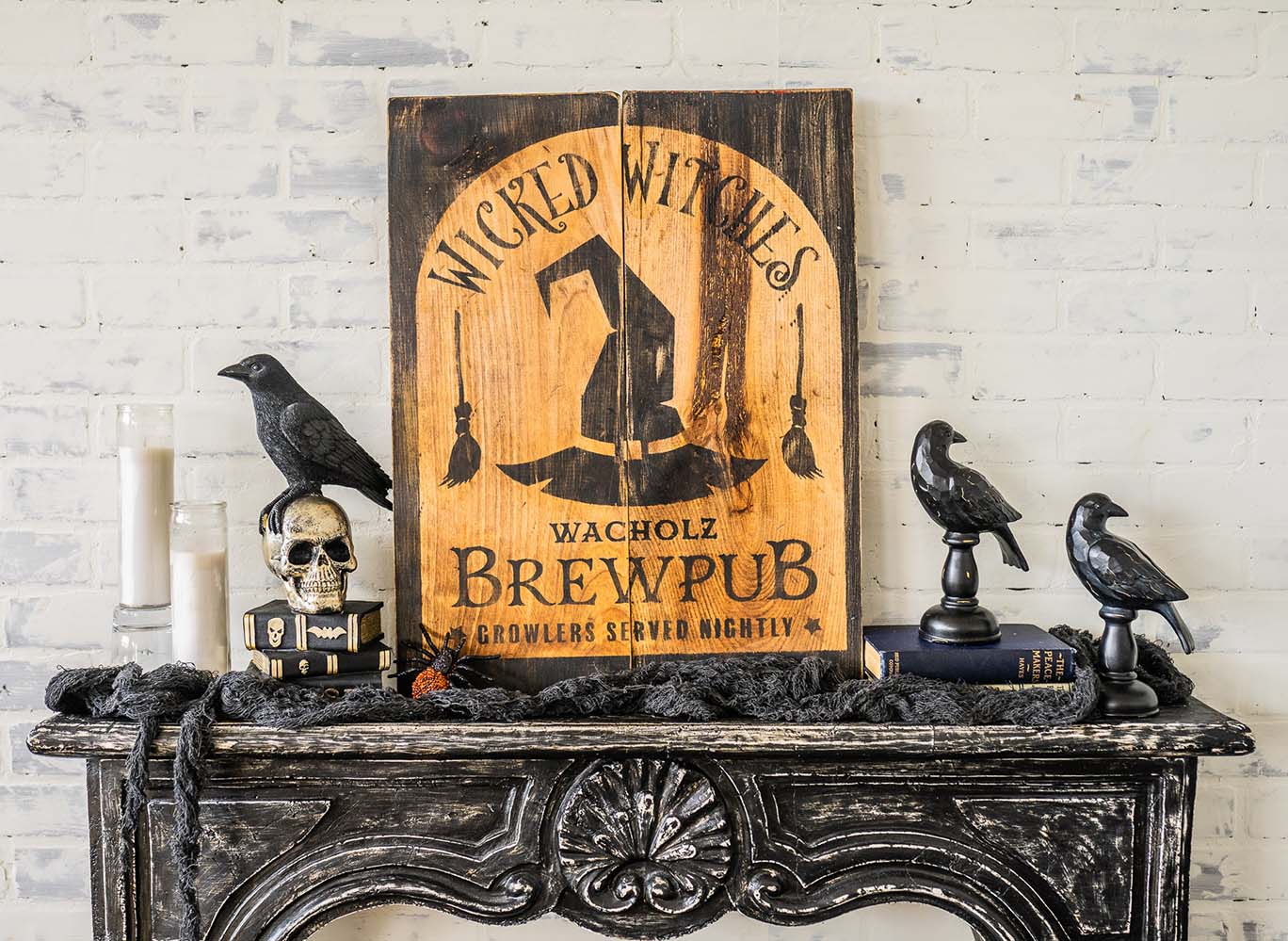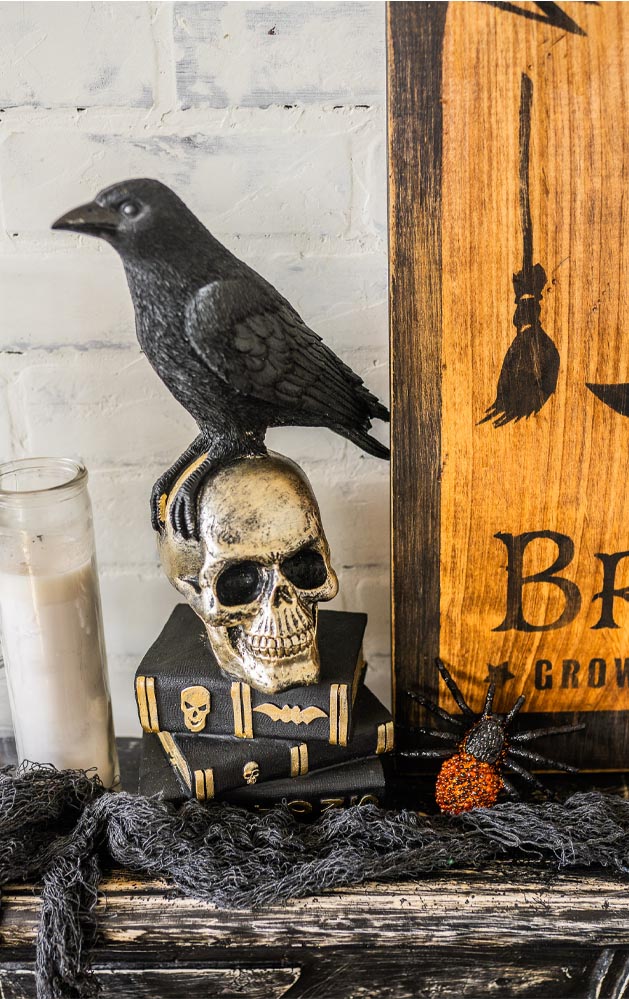 Creative Kitchen Table
Halloween isn't necessarily known for holiday meals. When was the last time anyone asked you, "What are you serving for Halloween dinner this year?" Probably never! But that just means you can be even more creative with how you lay your table for the holiday.
Start with a spooky, yet functional centerpiece. A Board & Brush tray makes a great foundation. From there, add smaller elements to complement it. Halloween provides a great number of spooky choices: witches, black cats, skeletons, ghosts, cobwebs, bats, jack-o-lanterns, you name it! Halloween even has its own color palette.
More traditional autumn themed items are also appropriate. Feel free to throw in some dried foliage, small gourds, dried corn, and other fall touches, even if they're not exactly "spooky."
Finally, finish things off with some soft textiles – such as placemats or a table runner – to create some welcome contrast.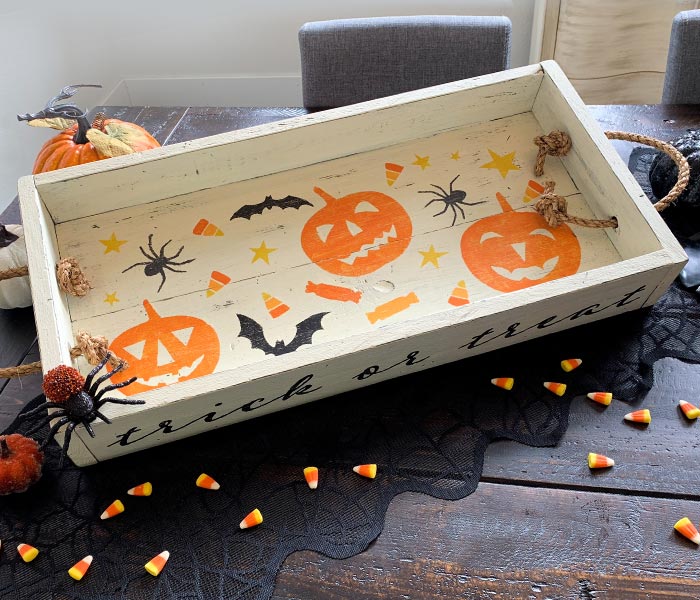 Some "BOO!" for the Bar
If your home has a bar, or even just a bar cart, this is another fun area to "dress up" for Halloween. Board & Brush has so many project options – our new Witches Brewpub, Gothic Halloween Countdown, or Spooky Café personalized signs are the perfect fun, spooky backdrop for your favorite spirits! Consider draping the bar in some dark, spooky fabric. Ever put placemats or a table runner across the bar? Why not? Halloween is a great time to pull out all the stops and get really creative. It's a fun way to help keep spirits up in what's been a challenging year for everyone.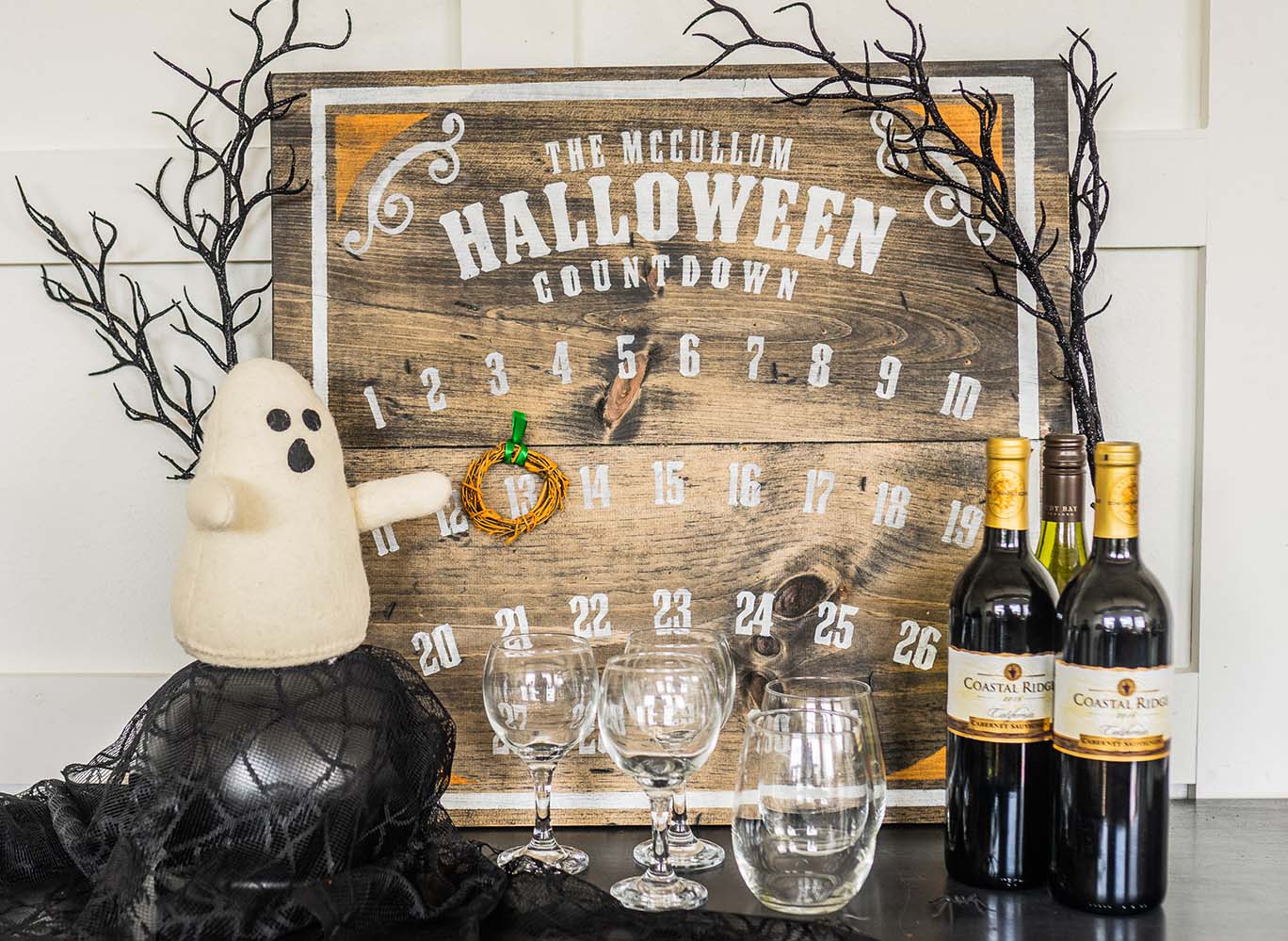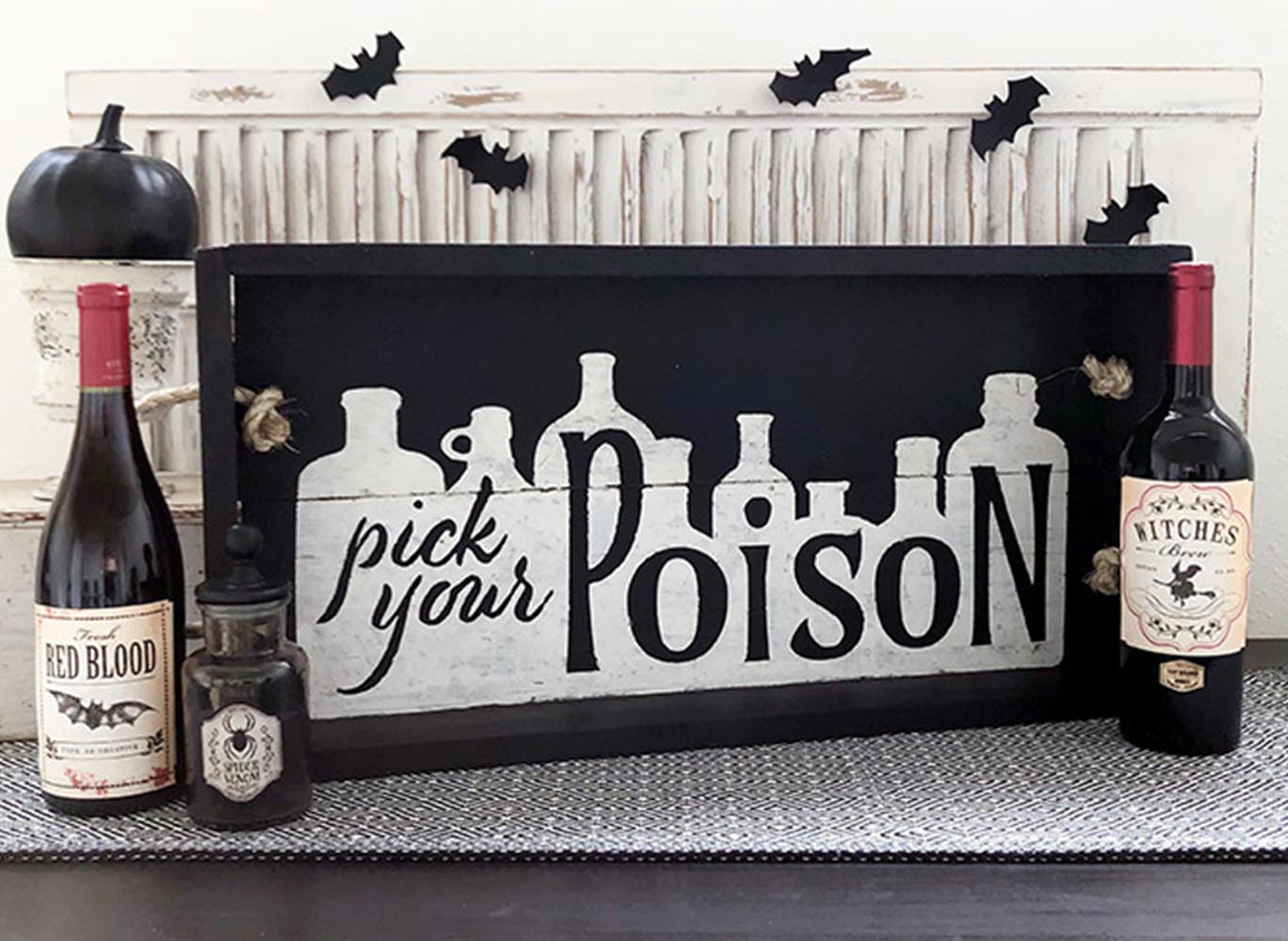 Spook it Yourself
Just as with any other Halloween – or any holiday, for that matter – your local Board & Brush Creative Studio is there to help you make the most of the special times in your life. And we offer multiple ways to help you be creative as safely as possible.
Contact your local studio to explore your options. If they're open for business, you can book an upcoming workshop to create your own personalized porch planter, sign, doormat, tray, or other item. If they're not yet open, check out our new "shop local" site to place an order for pickup!