6 Summer Hobbies for 2021
Summer is here and the world is finally starting to open back up again. Has there ever been more reason to get outside and have fun? With that in mind, here are just a few summertime hobbies to make the most of the summer of '21!

1. Camping
Whether your idea of "roughing it" is a tent and sleeping bag strapped to a backpack or a fully equipped, luxurious camper, taking the crew outside for a few days and nights is a great summer hobby. Experience the marvels of nature, make some great memories, and strengthen the bonds of friendship and family!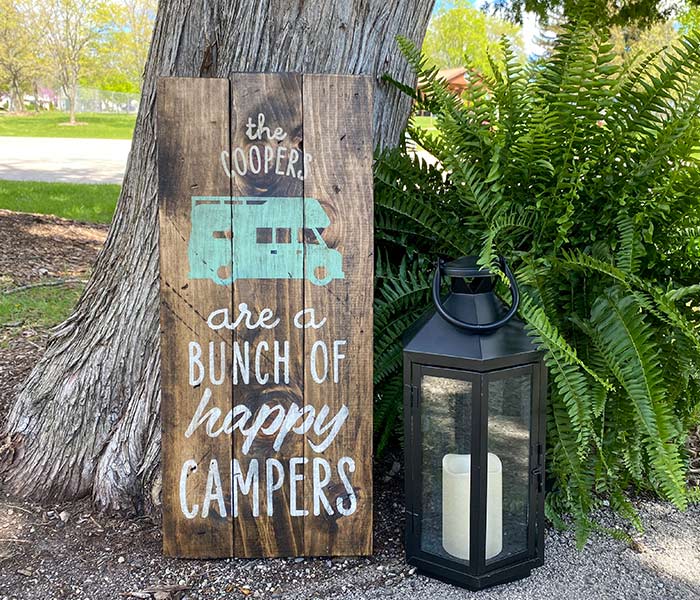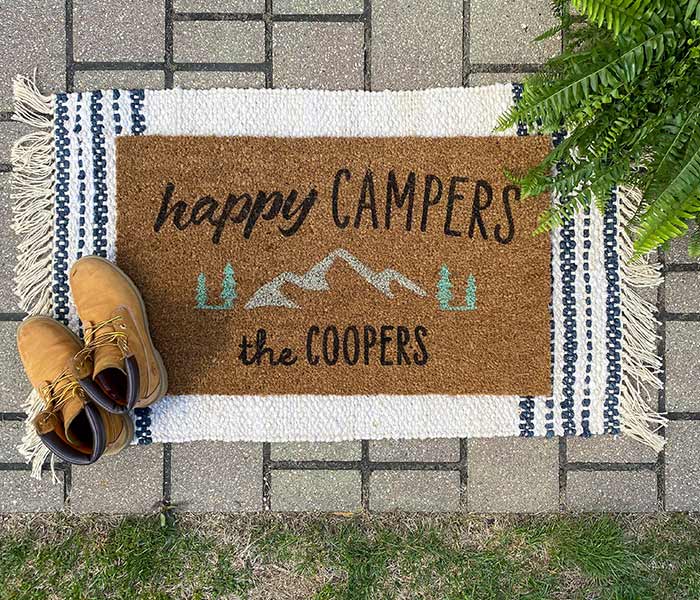 2. Fishing
You know what they say: A bad day fishing beats a good day at work. And isn't that the truth?! There's something about getting out on the water, casting a line, and waiting with bated breath (and baited hook) for that fish to strike. Even if all you have to show for your time is a story about "the one that got away," you can't beat fishing for a pure summertime experience.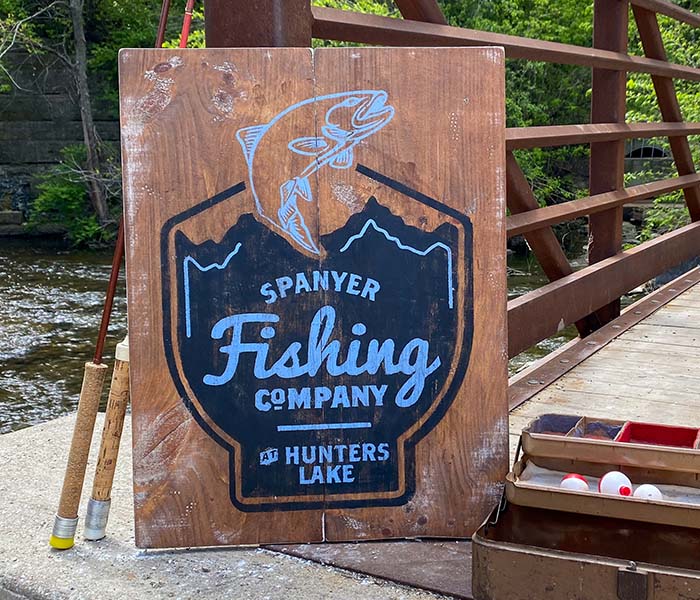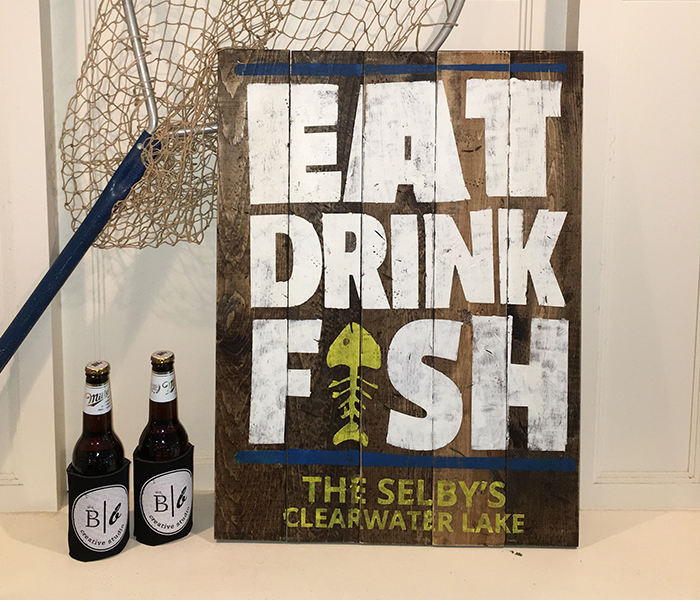 3. Fun in (or by) the Water
Feeling a little overheated? Spend your days by the lake! Or a pool. Or the ocean. Truth be told, you don't even have to go in the water to feel the relaxing effects. You can have just as much fun hanging out on the beach, rustic lake cabin, or backyard pool. Water has magical cooling, soothing, relaxing effects – so go out and take a dip!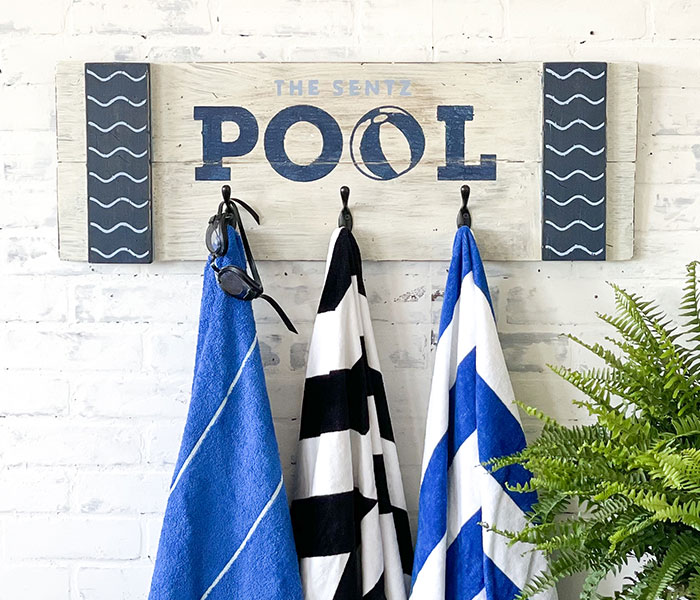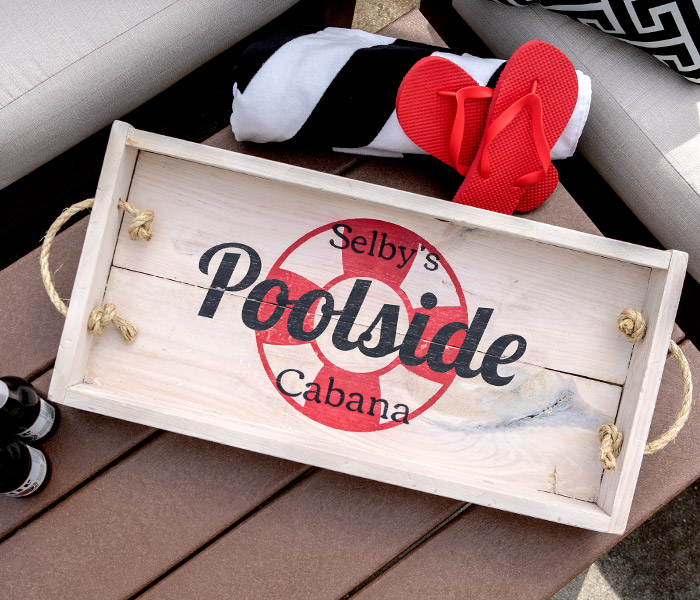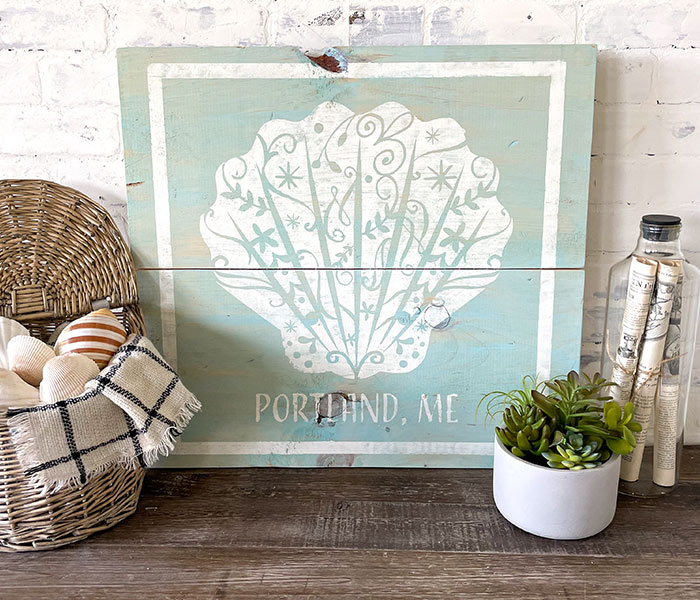 4. Fourth of July/Summer Festivals
Here in the United States, Independence Day celebrations are many people's favorite summer tradition! There are parades, fireworks, picnics and backyard barbecues with friends and family. In some places, celebrations of American freedom go on all summer long, with festivals and fairs. There's really nothing else like gathering with your community and enjoying the outdoors…with some live music and fair food!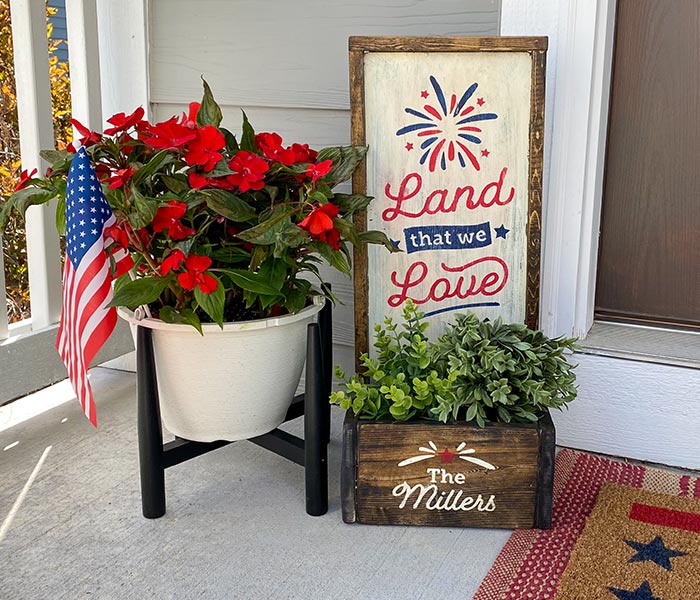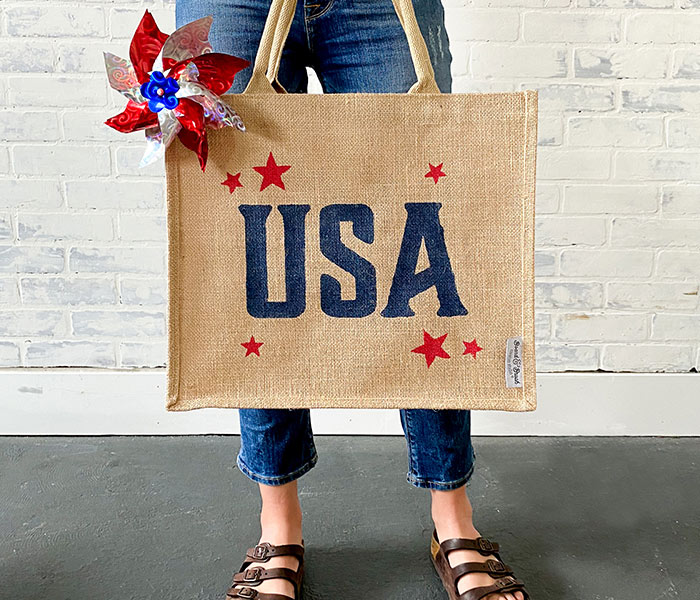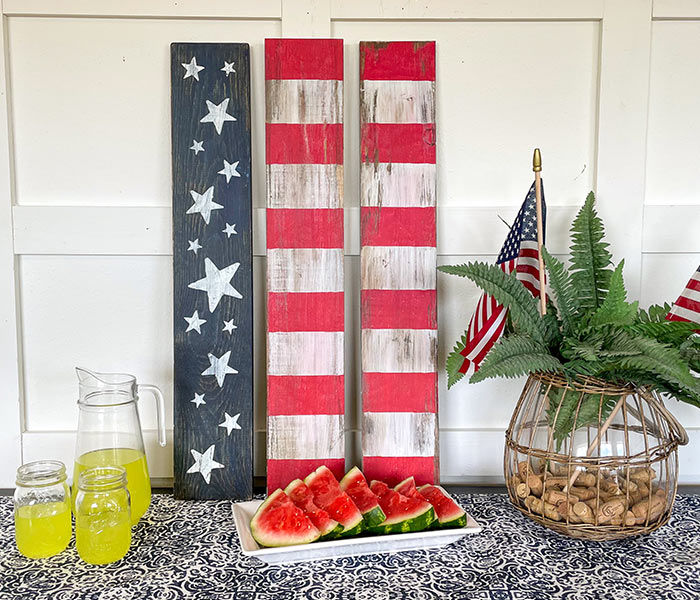 5. Backyard Fun
Of course, for a lot of these summertime hobbies, you don't even have to go any farther than your own backyard! You can have loads of fun just hanging out at home, playing games, firing up the grill, pitching a tent, picnicking, relaxing in a hammock – the only limit is your creativity. (And we can help with that!)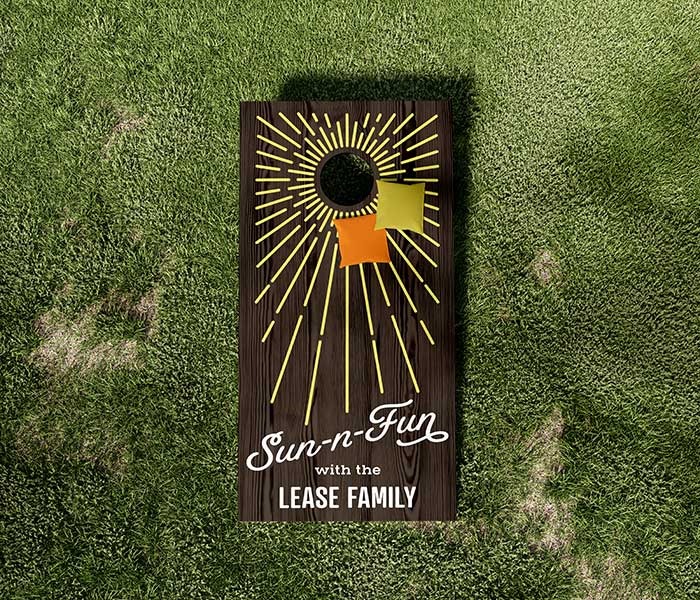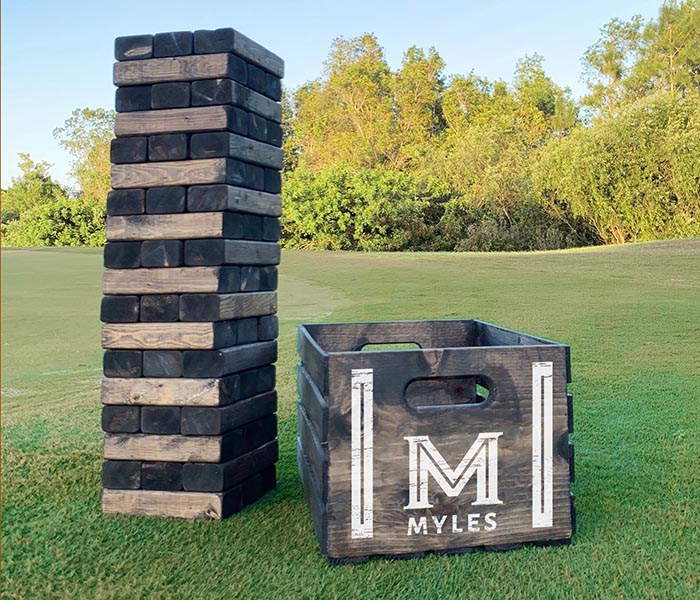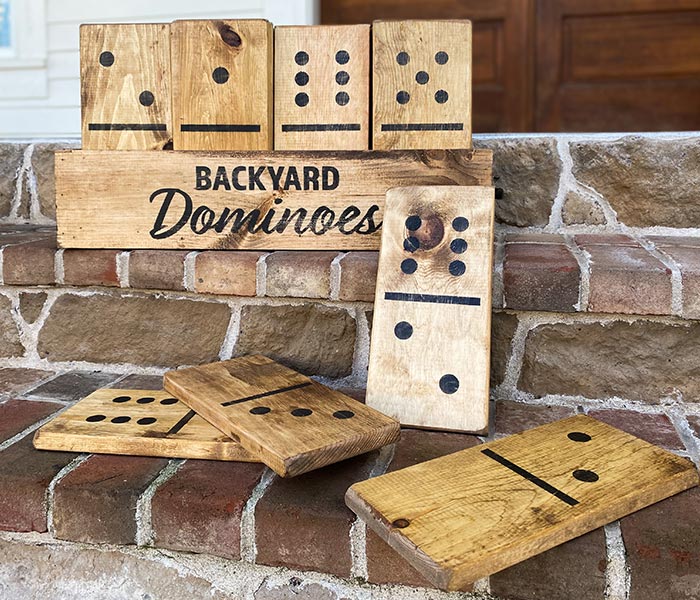 6. Board & Brush Workshop
Now is also a great time to flex your creative muscles…add a Board & Brush workshop to your list of summer hobbies! You can make personalized backyard games, signage, serving trays, planters, decorations, and other useful or just-for-fun items. You can even have a few beverages and snacks while you create your summertime masterpiece. And let's face it: Sometimes, an evening spent with friends in a nice air-conditioned studio is just what you need. If you can't beat the heat, get into a Board & Brush Creative Studio near you!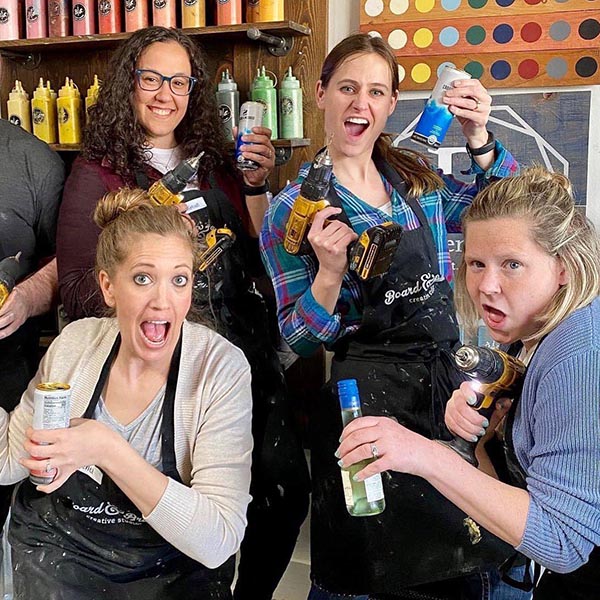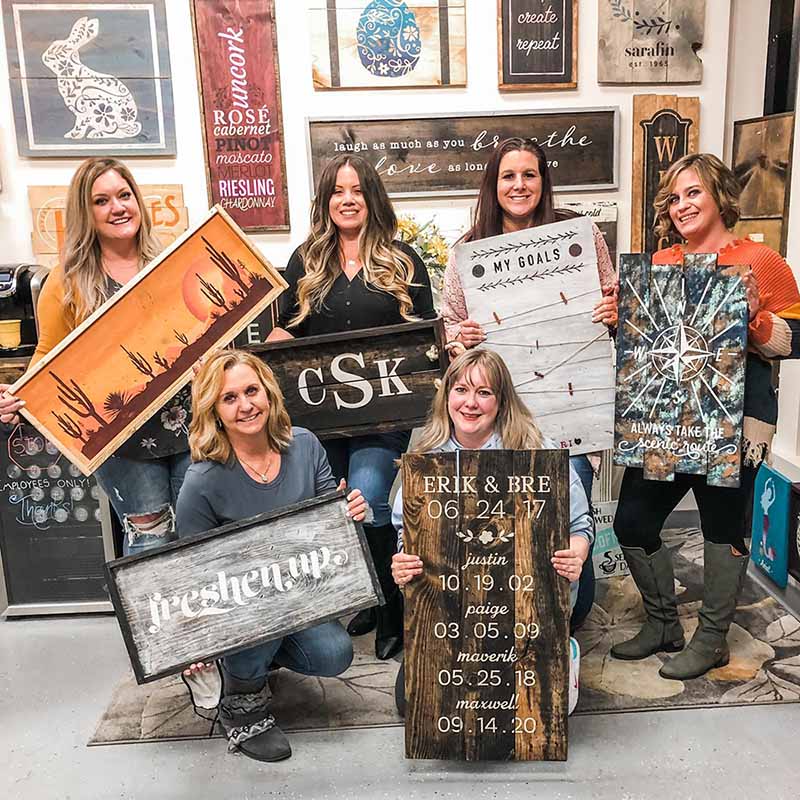 Shop Local
Remember, even though things are starting to open back up, some studios might not yet be fully open for business. Or perhaps you'd rather shop for a premade item or make your creation at home. If that sounds like you, just visit our Shop Local page to shop for a wide variety of premade signs, boxes, trays, porch signs, @HOME KITS, and more!