4 Napkin Folds to Spruce Up Your Holiday Tablescapes
We know how much thought and effort goes into planning the perfect dinner party for your guests. And with the holiday season quickly approaching, you might be looking for new ways to spruce up your gatherings with family and friends. Between giving thought to the food, the drinks, the guest list, and the décor, we know it can be a bit overwhelming to be the "hostess with the mostess". But fear not, Board & Brush is here to help!
If you're looking for a special décor piece to add to your tablescape like a trivet or tray, visit your local studio to create your own unique piece! But if you're just looking for one final element that will surely grab the attention of your guests, read below for our tutorials on beautiful napkin folds!

Leaf Napkin Fold
For a finishing touch to your tablescape, learn how to fold your napkins into a beautiful autumn leaf shape! This design is perfect for a Thanksgiving or "Friendsgiving" gathering. For this fold, you will need a square napkin in a fall color (think burnt orange, maroon, or mustard yellow), as well as a piece of twine or ribbon. We choose twine for a rustic, natural look!
Watch a tutorial here: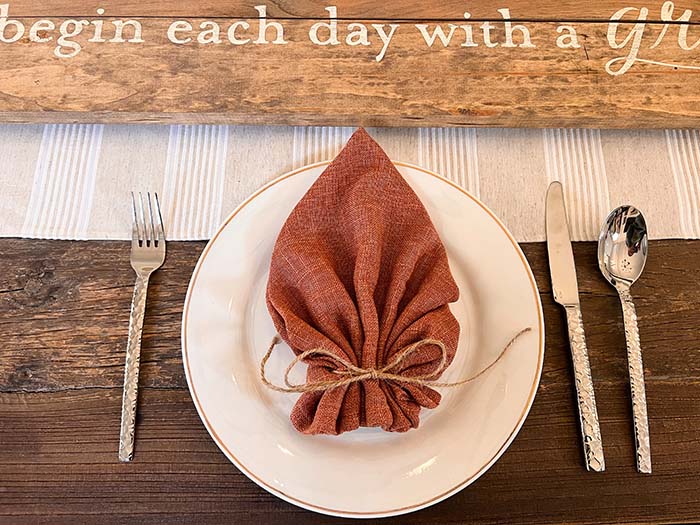 Standard Pocket Napkin Fold
Elevate the tablescape for your next gathering with this beautiful napkin fold! Not only is it surprisingly simple to do, but your guests will surely appreciate the extra attention to detail. Plus, you'll have a convenient way to store and display the silverware for each place setting. All you'll need is a square napkin in whatever color best fits with the rest of your décor!
Watch a tutorial here: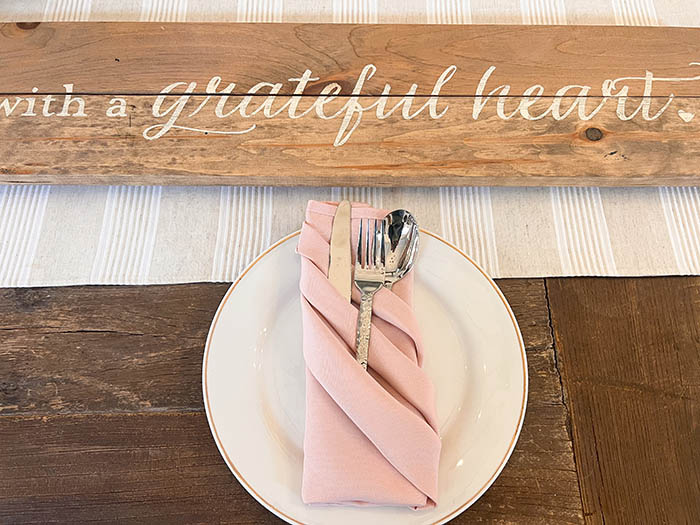 Pocket Cone Napkin Fold
Add an extra "wow" factor to your next gathering with this cone-style napkin fold. This style is so festive and elegant, no one will guess that it takes under a minute to do! For this, you can choose to either tuck your silverware right in the pocket or add a beautiful greenery sprig for an added touch of seasonal charm. All you'll need is a square napkin!
Watch a tutorial here: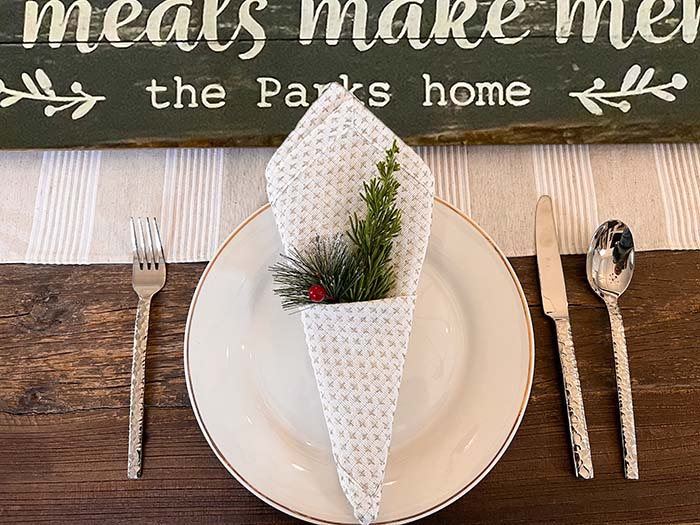 Bow Napkin Fold
With the holidays right around the corner, you'll want to learn this simple napkin fold! Perfect for a seasonal celebration, this design will add a beautiful touch of holiday charm to your family tablescape. For this one, you'll need a square napkin and a napkin ring. We chose a vibrant red napkin to really showcase the holiday spirit!
Watch a tutorial here: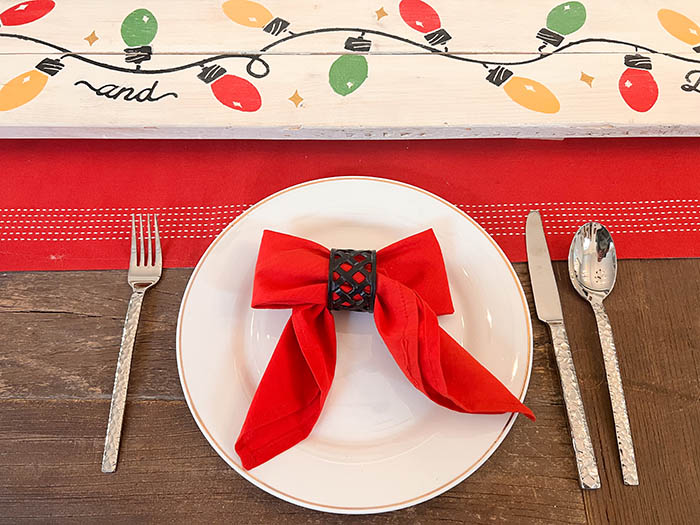 When it comes to creating these unique napkin folds, trust the process! Sometimes you need to rework or refold to bring the shape to life. No matter what, though, the added touch of thought and care will surely be appreciated by your dinner guests.
If these tutorials have you feeling inspired for more DIY…come to a seasonal workshop at Board & Brush! We'd love to host you and your friends for a creative, collaborative, and exciting evening. We hope to see you soon!