4 PORCH DESIGN TRICKS YOU'LL 'FALL' IN LOVE WITH
Fall is just about everybody's favorite season, right? The hot temperatures are receding into memory. The trees are turning beautiful colors. And hectic summer days are replaced with a comforting sense of routine (well, at least most years they are!).
In other words, it's the perfect opportunity to spend more quality time sitting outside on your porch with friends and loved ones. To help you make the most of this magical time, here are a few simple tricks for making your front porch feel as warm and welcoming as possible.
1. Add a Personalized Wood Porch Sign
It starts with a warm, personal welcome. Adding a personalized wood porch sign, with your family name proudly displayed, will make your visitors feel more at home.
Whichever design you choose, the wood texture provides a rustic, farmhouse vibe that's perfect for fall. Pick colors to complement your home's exterior while creating a warm, autumn feel. The height of our taller designs adds extra dimension when propped up near the door. Mix, match, create, and have fun!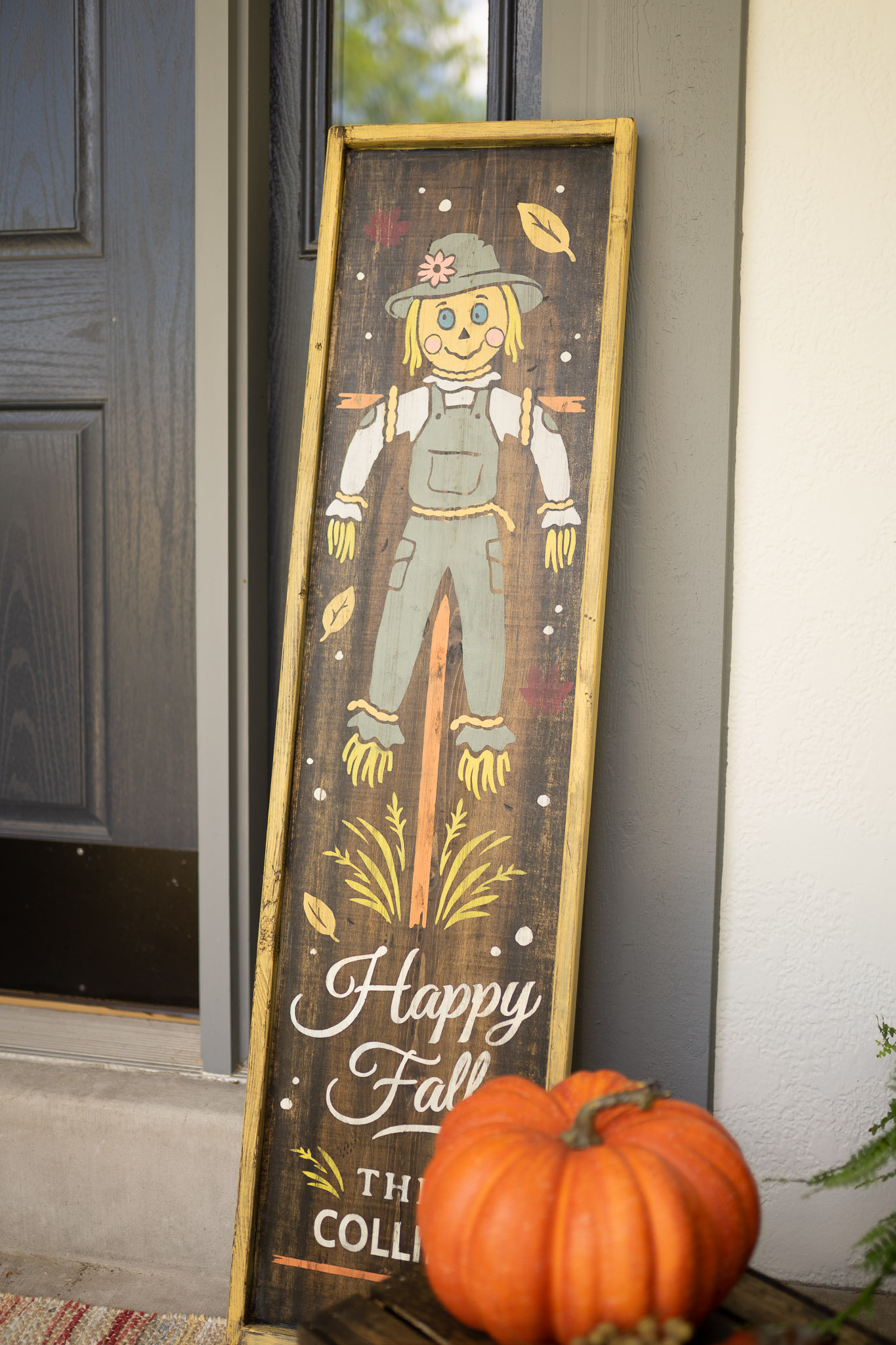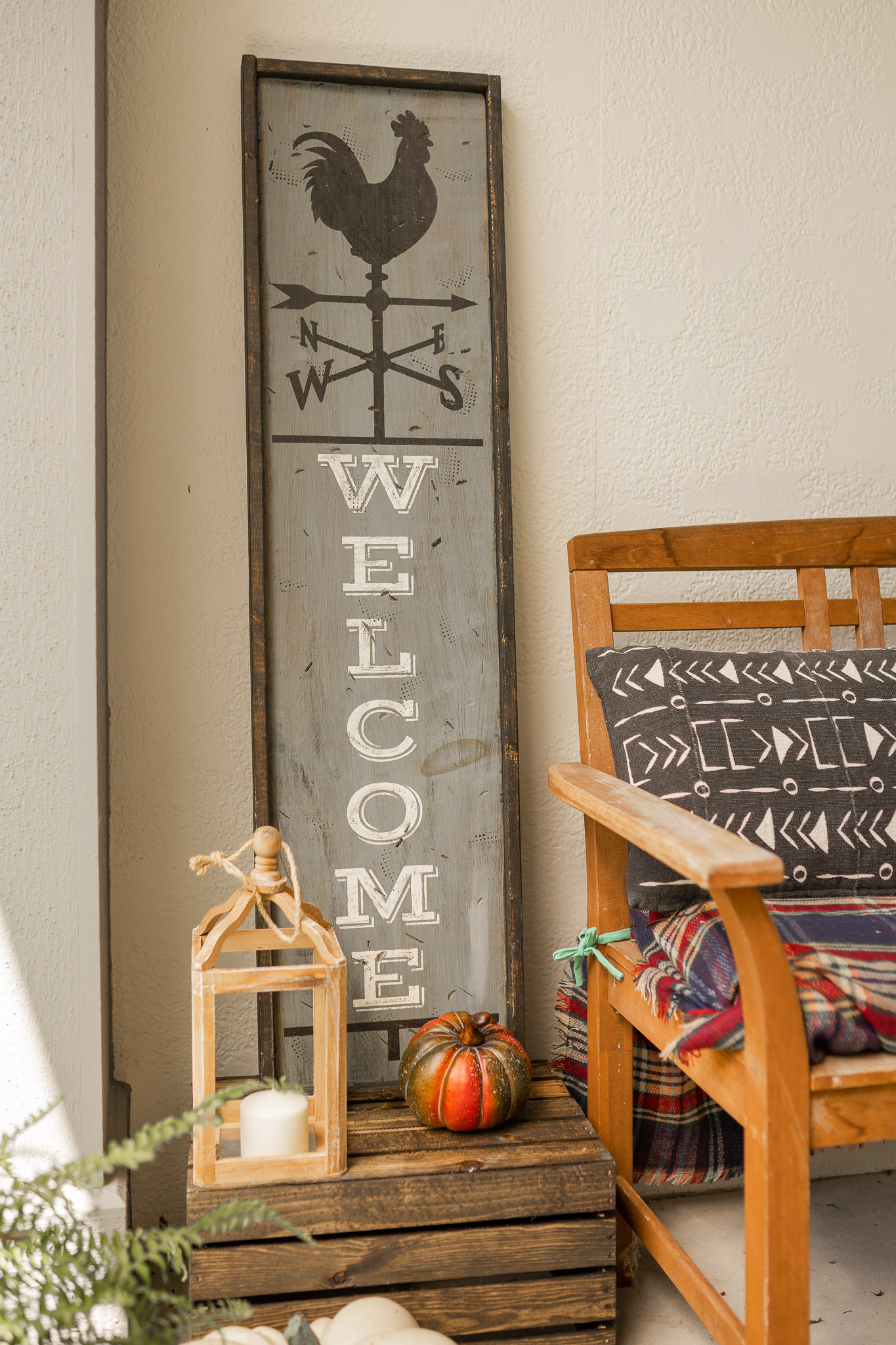 2. Try Layering Rugs & Textiles
The wood texture of your personalized sign is just the start. You can create even more visual contrast by layering rugs and other textiles. Quilts, throws, pillows, afghans … whatever you might have inside can be brought outside for this special season. Mix patterns and textures to brighten things up and create a cozy, inviting feel. And it doesn't have to stay the same all season – swap things out whenever you feel like a change!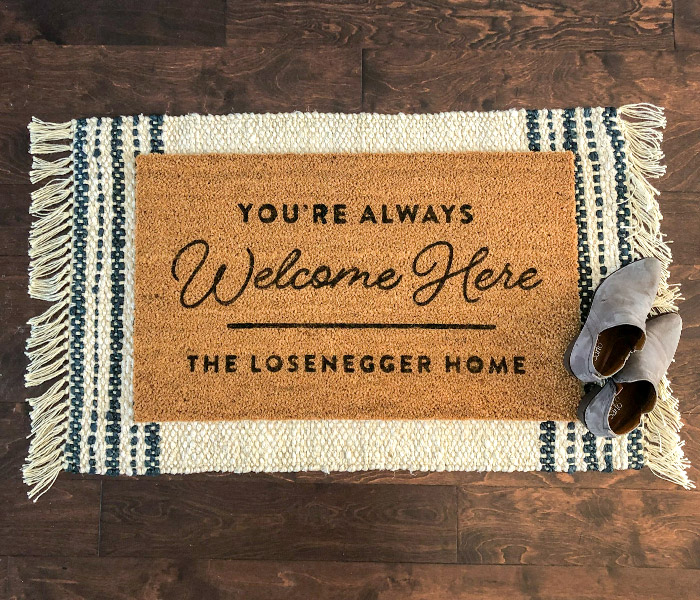 3. Add a Simple Place to Sit
If you want your visitors – or even your family members – to hang out on your porch more, of course they're going to need a place to sit. And there's nothing better on a crisp fall evening that cozying up with a mug of hot cocoa or apple cider. Adding a decorative wood bench to your front porch paradise invites people to "stay awhile" – sometimes literally!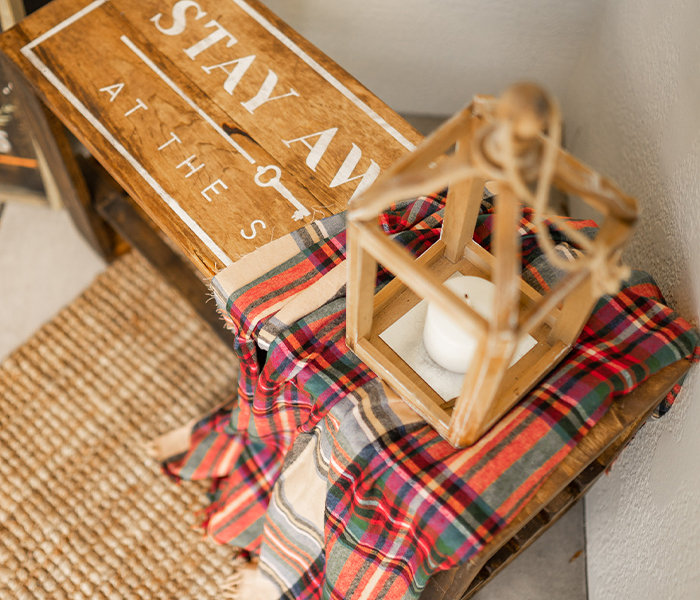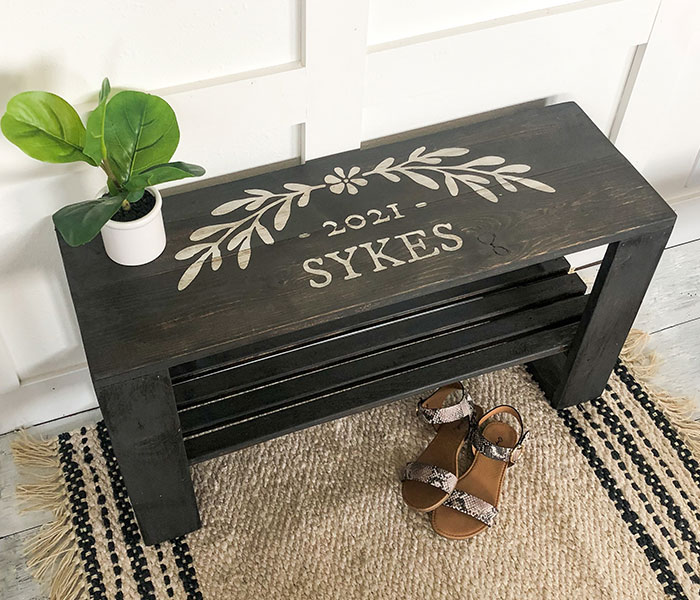 4. Add Some Greenery or Flowers
Finally, add a natural touch with some well-chosen flowers or greenery. And since it's fall, your "greenery" doesn't even need to be green. Corn stalks or other dried plants are perfect for fall.
If potted plants are your thing, you can't make a better choice than one of our new personalized porch planters. You can pick out one of several designs, then choose colors to match your décor, personalize it with your family's name, and display your flowers and greenery in a fun, unique way.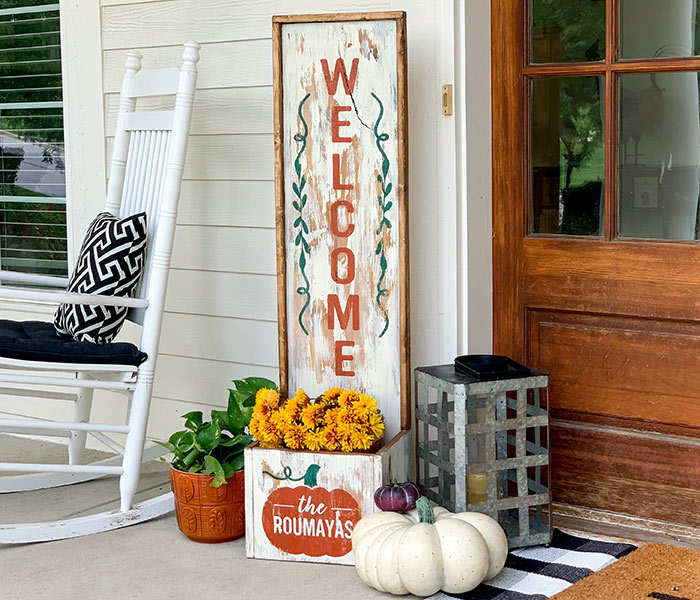 Start Now for a Fabulous Fall
When all is said and done, you'll have more than just a nice porch. You'll have the ultimate outdoor autumn space, perfect for welcoming visitors, hanging out with friends and neighbors, having some much needed quiet time, or enjoying beautiful fall nights with just you and those you love the most.
To get started, contact your local Board & Brush studio and schedule a workshop today!