Inspiration for Creating Your Own Cozy Hot Cocoa Bar
This time of year, there's nothing quite like a cup of hot cocoa to warm your spirits and put you in a festive mood! With many nights ahead filled with busy seasonal gatherings or simply cozying up at home with loved ones, a hot cocoa bar is the one thing sure to elevate any winter experience. Today, we will share some inspiration for different ways to create the ultimate hot cocoa bar!
Check it out below!

Supplies you'll need:
A medium to store your ingredients (Tip: visit your local Board & Brush to create a themed tray or hot cocoa bar box!)
Small dishes and bowls to hold your ingredients
Mugs
Seasonal Napkins
Ingredients you'll need:
*Feel free to substitute some of your favorite items if you prefer! There's no right or wrong way to create your hot cocoa bar…this is DIY after all! Here are the products we chose to use:
Hot Cocoa (you can make it from scratch with your favorite ingredients, or save yourself a bit of time and use K-cups or hot cocoa packets!
Caramel sauce
Whipped cream
Marshmallows (both jumbo & small!)
Cookies for crumbling
Sprinkles (rainbow & red sparkle)
Chocolate cream filled wafers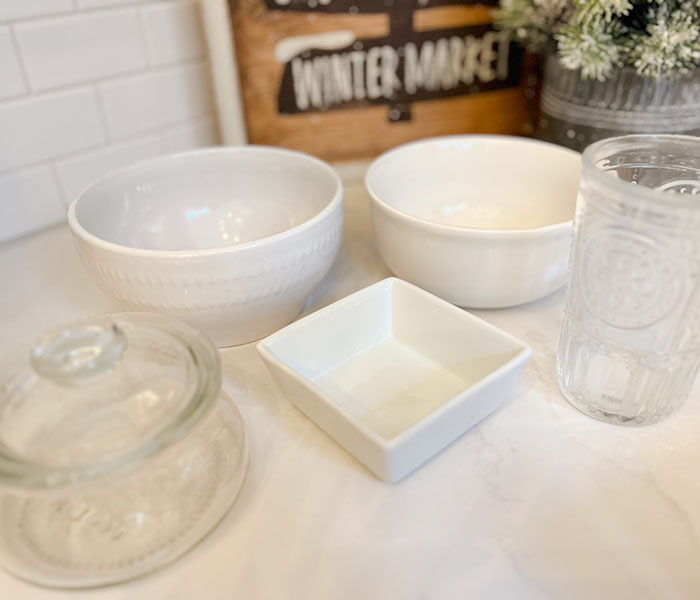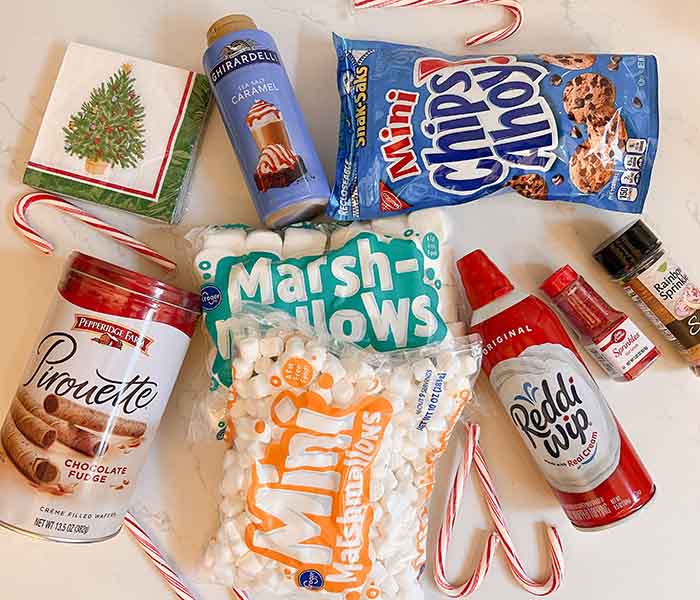 Now that you've got all of your materials and ingredients, we'll show you how to stage your hot cocoa bar in three different ways: with a tray, with a wooden box, and with a lazy Susan!

Idea #1: Hot Cocoa Tray
We may be a bit biased because we LOVE this gingerbread project…but a tray truly makes creating a hot cocoa bar easy! Set up one of our DIY trays on a countertop or coffee table and allow your guests to graze and choose their favorite toppings. Everything will look so nicely displayed and will be so easily accessible!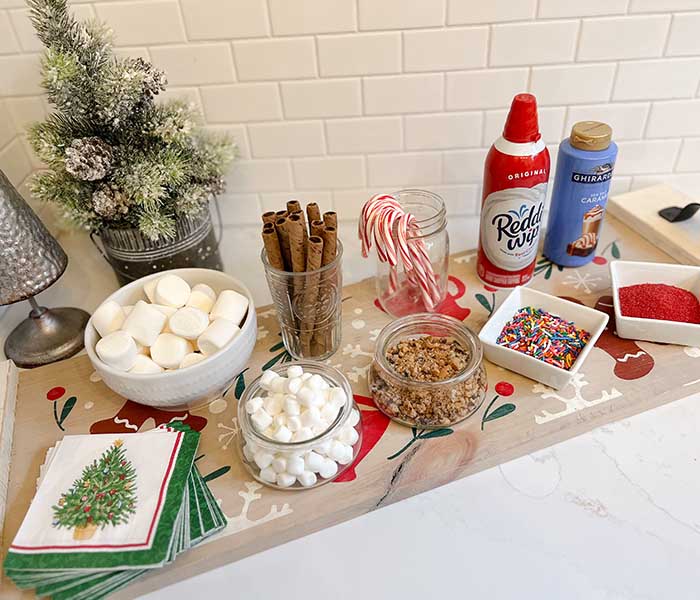 Idea #2: Hot Cocoa Box
Perhaps you're working with a smaller space and you just don't quite have room for a large tray. Try a Board & Brush build box instead! These boxes keep all of your ingredients nicely stored, and they also look so appetizing! In order to make some of our smaller dishes more easily accessible, we added a small wooden "riser" in the bottom of the box. This allowed us to elevate a few of the smaller dishes.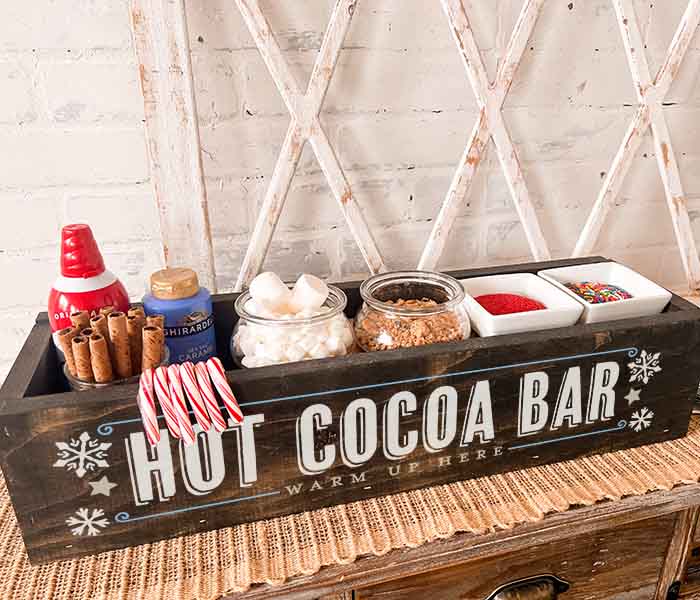 Idea #3: Lazy Susan
A lazy susan is an excellent way to create a hot cocoa bar if you're all seated around a table. The spinning feature will allow your guests to view all of their topping options and easily grab whichever ones they want to add to their hot cocoa. Pair it with a festive table runner for an added element of seasonal charm!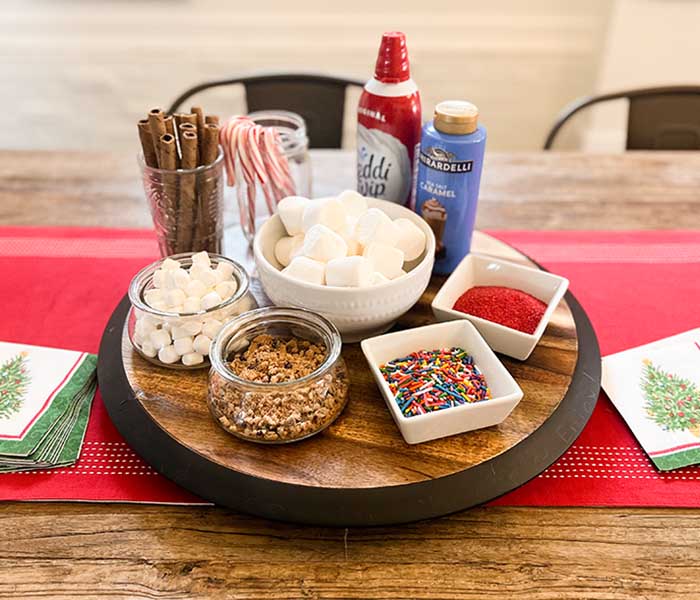 Sip, Sip, Hooray!
When it comes to creating the ultimate hot cocoa bar, it's not always about the way it looks or the ingredients you include, but rather who you share the hot cocoa with! We hope we were able to provide a little bit of inspiration for your next gathering, but mostly we hope you find time to enjoy the cozy moments filling the holiday season ❤️