A VERY SPECIAL, DO-IT-YOURSELF VALENTINE'S DAY
Valentine's Day is quickly approaching, and it's the perfect day to gather with loved ones and do something unique! Although celebrating love is something we can always do year-round, Valentine's Day is a reminder to express feelings for a special someone and create lasting memories.
Stuck on what to do this year with your special someone? Let Board & Brush help! (and hey, if you're not in a relationship – or just want to celebrate the special girlfriends in your life, maybe try a "Galentine's Day" event this year!)
Projects for the Two of You
Celebrating Valentine's Day at a Board & Brush Creative Studio near you offers something for everyone. With a gallery of hundreds of projects, everyone is sure to find a project that they will love putting their special touch on. You can even enjoy a drink or two while you create!
This year, we have even come out with a variety of new projects that can pair well together (if you choose!). For example, our beer bottle sign is the perfect project for the beer-lover in the relationship, while the wine sign would be a great addition for the one who prefers a nice glass of wine!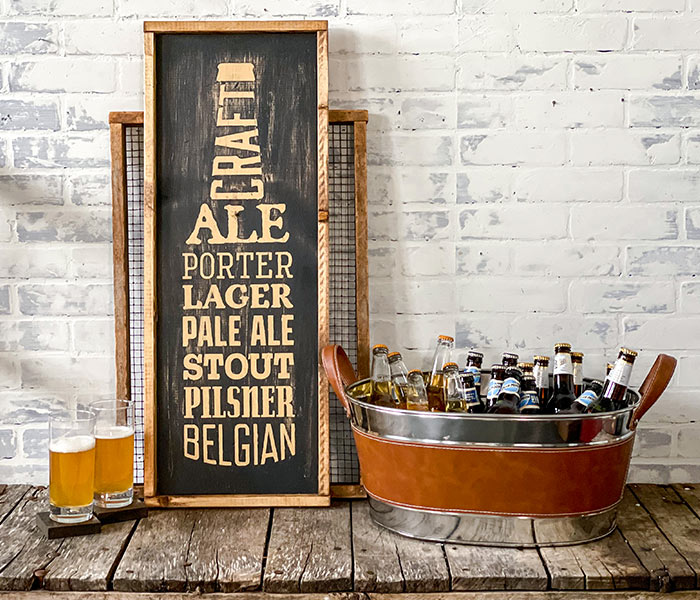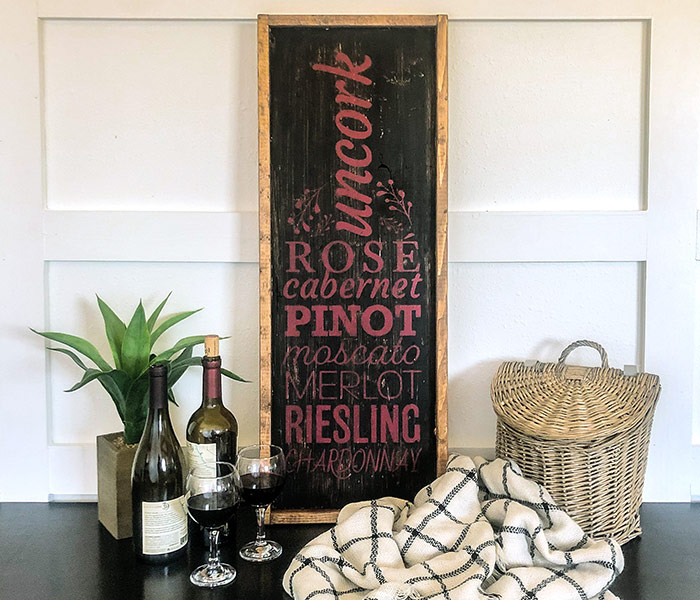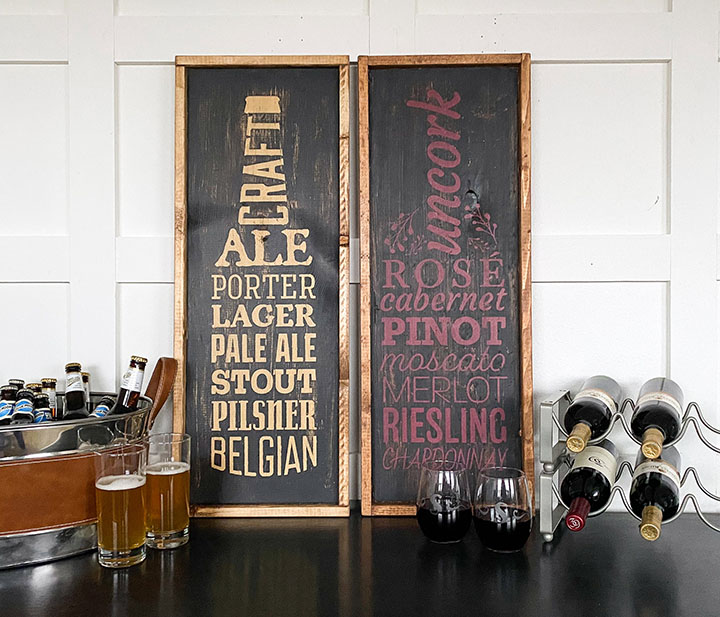 Or, try out our new Man Cave and She-Shed signs, which would make excellent additions to each of your unique areas in your home!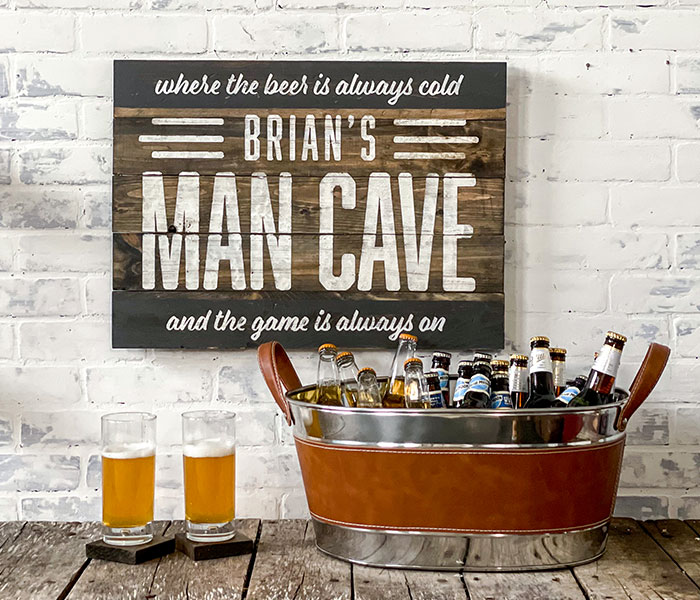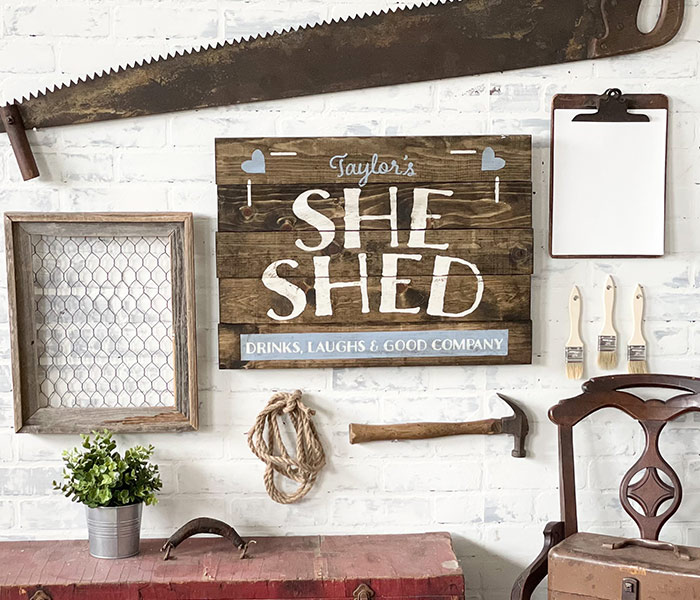 Looking for something that celebrates your love together? We have other individual projects that can look like the perfect pair: Our You & Me sign can be paired perfectly with our We Got This sign. While our Love You More sign is the perfect complement to our Love You Most sign. The best part is, these are all individual projects, so if you love one but your partner is wanting to create something different – that's totally fine! We love to offer our customers full creativity, especially for a fun date night!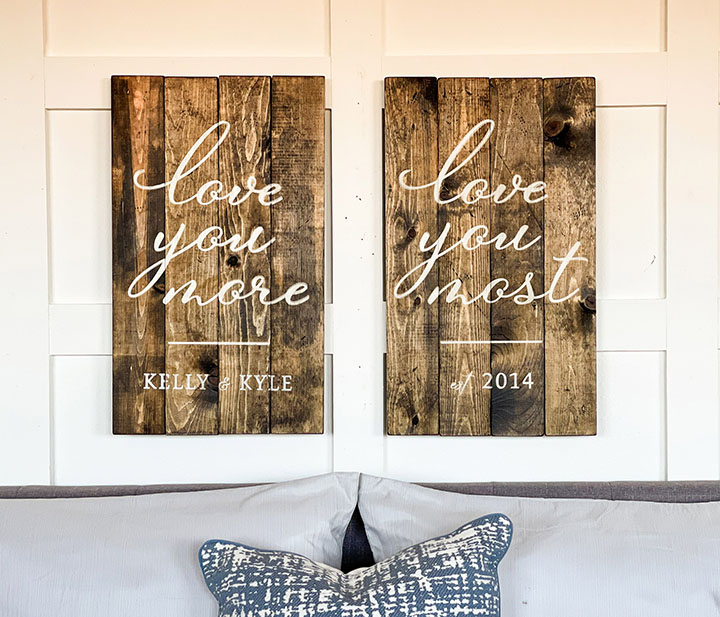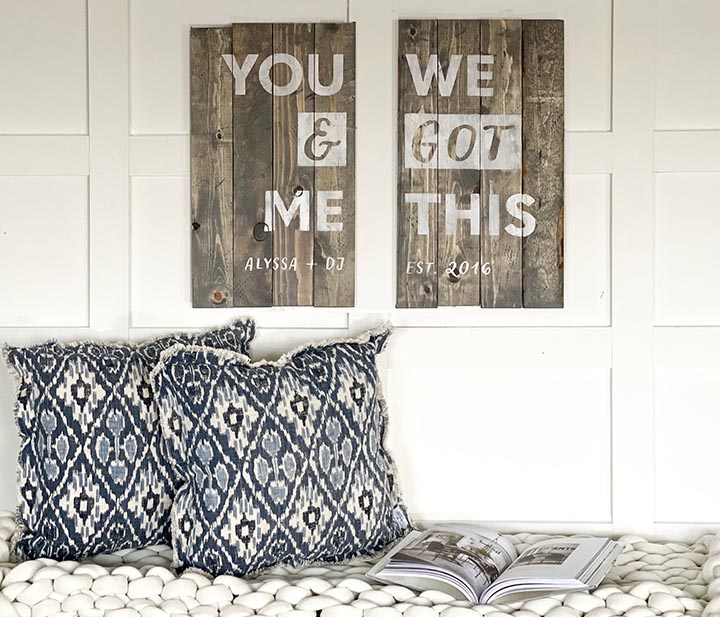 Any Day Can be Special
If you're one of those people who says, "What makes February 14 special anyway? It's just a date on the calendar!" – well, you're in luck. Because the truth is- you can celebrate Valentine's Day any day. All of the projects in our gallery are available year-round, so you can choose to have your date night whenever it works best for you and your partner! Just check out your local studio's workshop calendar and book whichever available night you'd like. It'll be a date night to remember!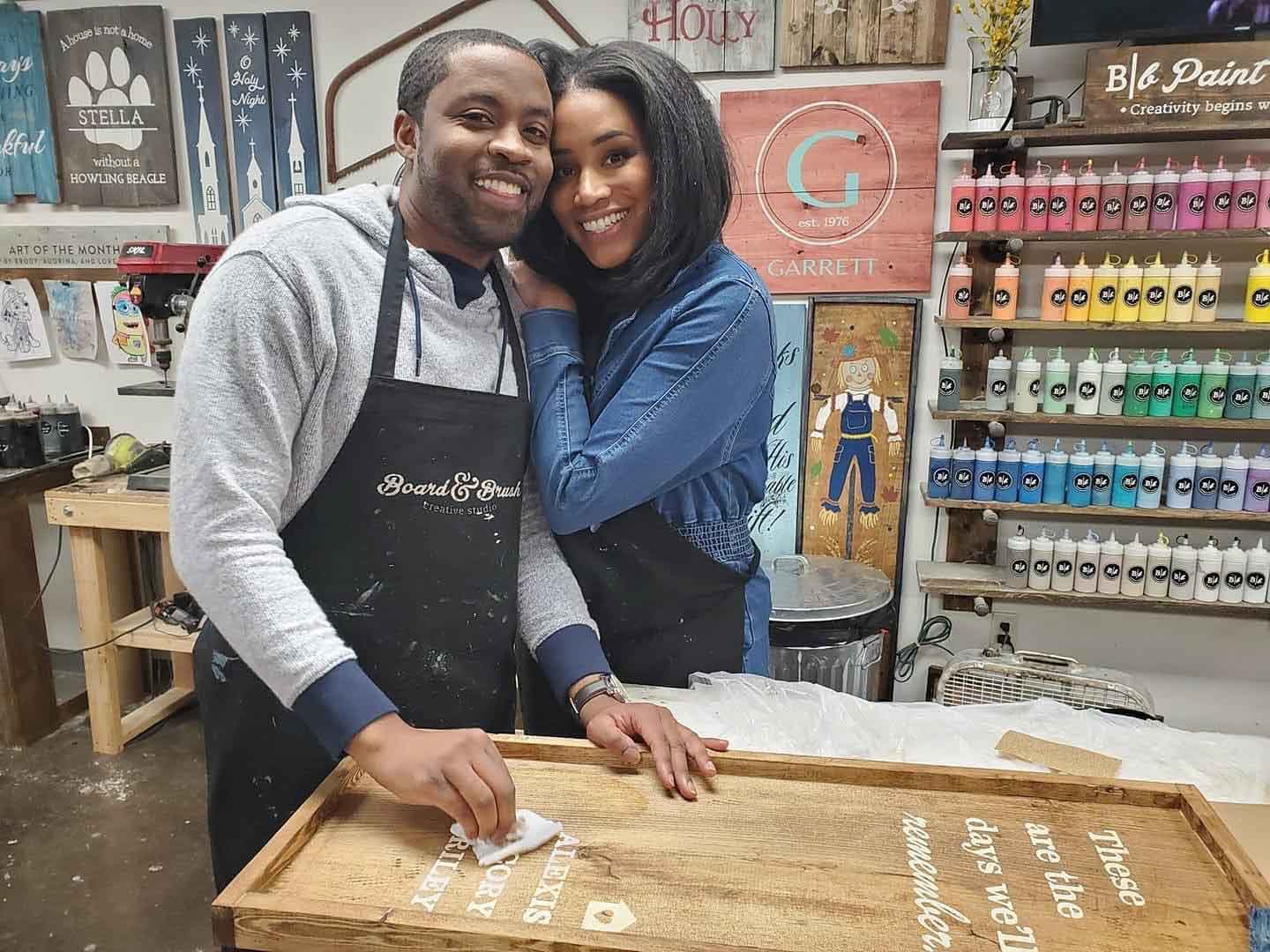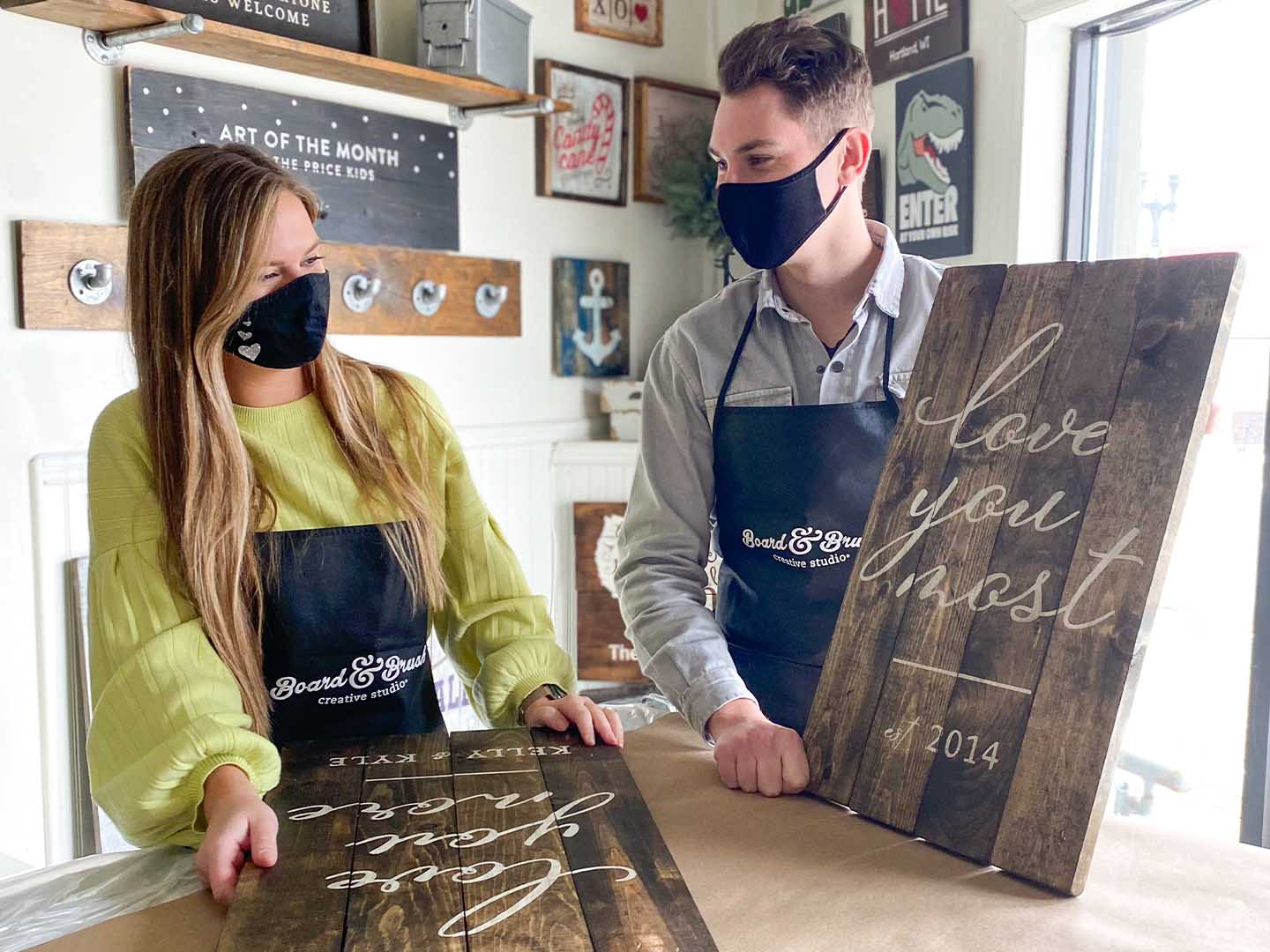 DIY at Home with Board & Brush
If you live in an area where going to a studio to work on a project in-person isn't currently an option, we've got you covered! You can celebrate Valentine's Day safely at home with a Board & Brush @HOME KIT. That way, you can bring a little B&b home with you and have a unique date night that allows creativity and fun, all without leaving your house! Contact your local studio to discover your available options!
However you decide to celebrate this year, make this Valentine's Day one to remember forever with a fun Board & Brush experience!