3 Drink Recipes Sure to Sweeten your Summer
With summer still in full swing, now is the best time to try some new, fruity drink recipes! Whether you are socially-distancing with a few friends out on the patio or treating yourself to a drink after a long day – these yummy drinks are sure to sweeten up your day. The best part is, these recipes can be easily altered to your serving size, or, you can even make a larger batch to put in the fridge and save for later!
Mimosas | 8 Servings
1 (750 ml) bottle chilled dry sparkling wine
3 cups (750 ml) chilled orange juice (freshly squeezed is best)
Fill 8 champagne flutes 1/2 full with chilled sparkling wine. Top with orange juice.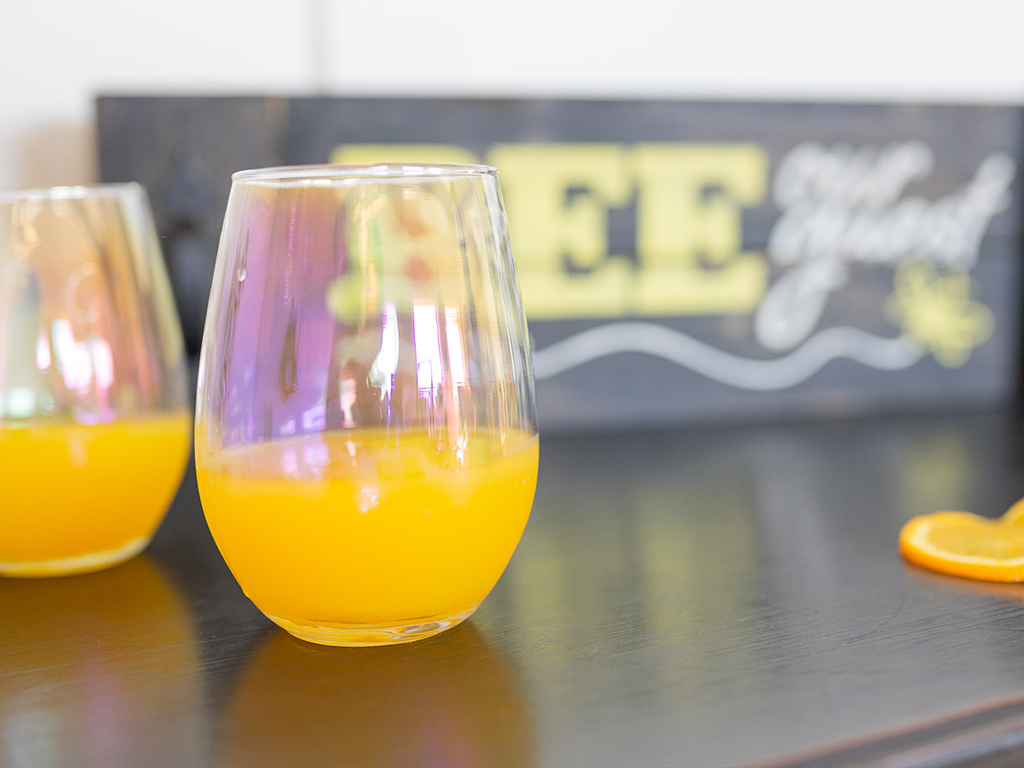 Watermelon Margaritas | 4 Servings
1 small ripe watermelon (yields ~3-5 cups juice)
5 Tbsp lime juice
10 Tbsp silver tequila

Pack a large blender full of cubed ripe watermelon (with or without seeds) and blend until you have a juice. One small watermelon should yield roughly 3-5 cups.
To make margaritas, add 2.5 cups of watermelon juice, 5 tbsp of lime juice, 10 tbsp of tequila, and a handful of ice to a cocktail shaker and shake vigorously to combine.
Test your finished product! If necessary, add some of the leftover watermelon juice from your blender.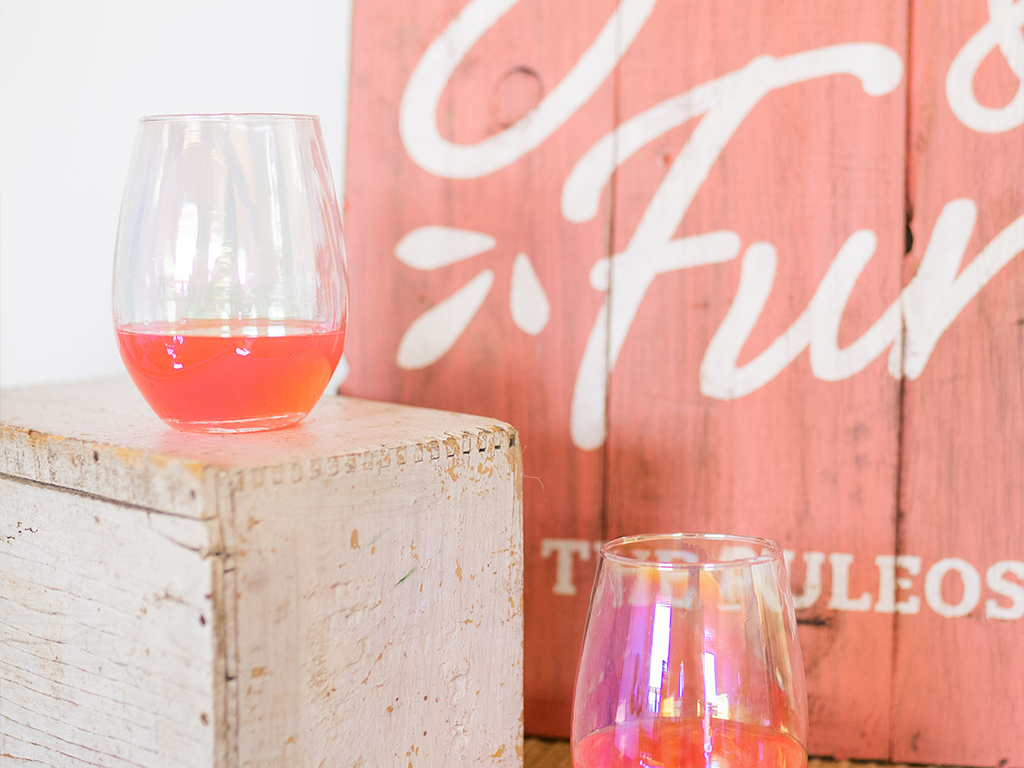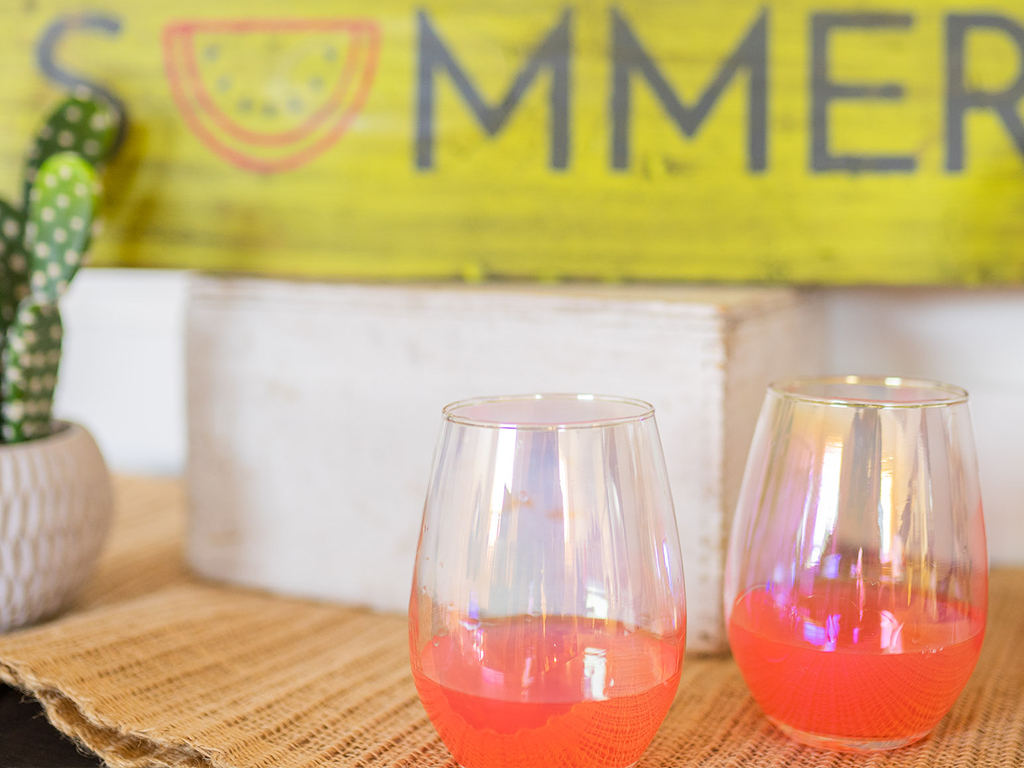 Red Sangria
1/2 medium apple (cored, skin on, chopped into small pieces)
1/2 medium orange (rind on, sliced into small pieces, large seeds removed // plus more for garnish)
3/4 cup orange juice (plus more to taste)
1/3 cup brandy (plus more to taste)
750 ml bottle dry Spanish red wine
~1 cup ice to chill

Add apples, oranges, and sugar to a large pitcher and muddle with a muddler or wooden spoon for 45 seconds.
Add orange juice and brandy and muddle again to combine for 30 seconds.
Add red wine and stir to incorporate, then taste and adjust flavor as needed. I added a bit more brandy, orange juice, and brown sugar. Stir to combine.
Add ice and stir once more to chill. Serve as is, or with a bit more ice. Garnish with orange segments (optional).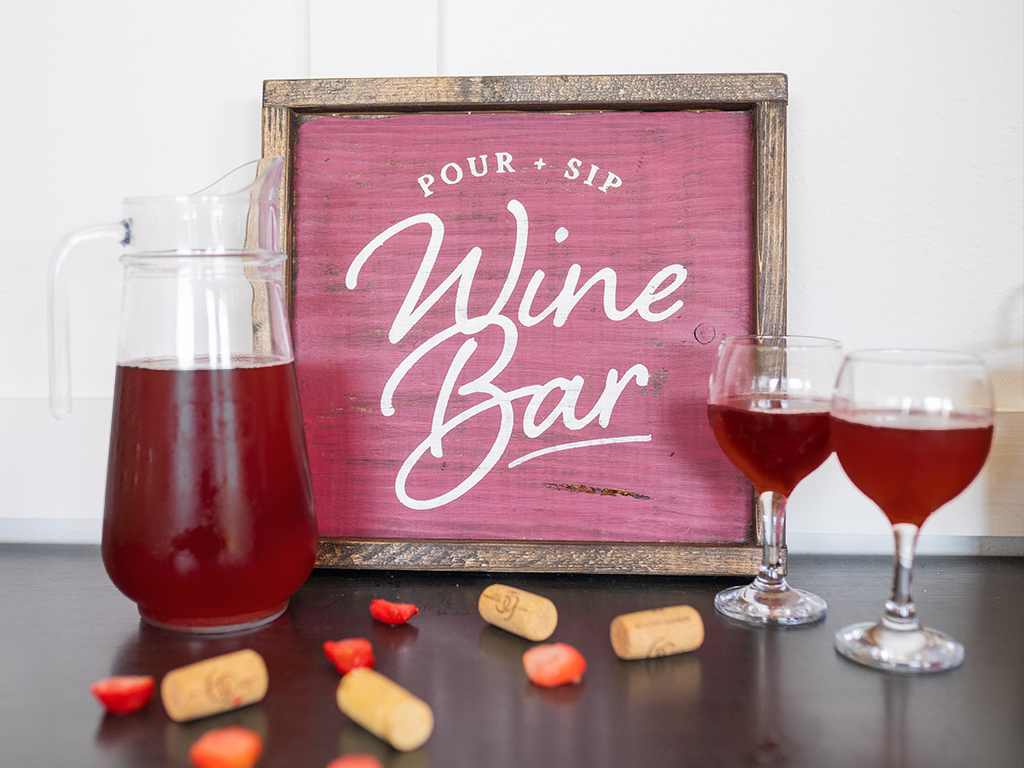 We know what these drinks would go GREAT with – a Board & Brush virtual workshop! It's the hands-on experience you love from Board & Brush, but all from the comfort (and safety) of your own home. Grab your girls and make your drinks, sign up today!