STAY HAPPY AND HEALTHY – PLAY OUTSIDE!
Summer is officially in full swing! And even if you're still dealing with some pandemic lockdown restrictions where you live, going outside to play is always a great idea – to help keep you happy and healthy.
Did you know that getting out into the sunlight can actually boost your immune system? Not only does sunlight help boost your Vitamin D levels, recent research suggests that it also energizes "T cells," which play an active role in boosting your immune system.
But hey … you don't really need an extra reason to want to go outside and play, do you? In case you do, Board & Brush offers a number of personalized backyard game projects designed to help keep you and your family immune from boredom this summer!
Ring Darts: A test of tossing skill without the sharp projectiles.
Washer Toss: A little like horseshoes, a little like Skee-Ball.
Backyard Dominoes: A king-sized version of the popular tabletop game.
Ring Toss: A ring on a string – and a handy built-in bottle opener.
Backyard Tower: Don't be the one to make it come crashing down!
Backyard Tic Tac Toe: Need we say more?
Backyard Dice: Go for a straight, a full house, or five-of-a-kind.
Corn Hole: The king of backyard games!
And remember: We are Board & Brush! The version of these games you take home from one of our local studios will be completely unique, unlike anyone else's. When you make your own game set, you'll be able to choose the colors and other custom touches, such as a monogram or your family name.
In particular, our cornhole projects offer a wide range of ways to customize your backyard creation.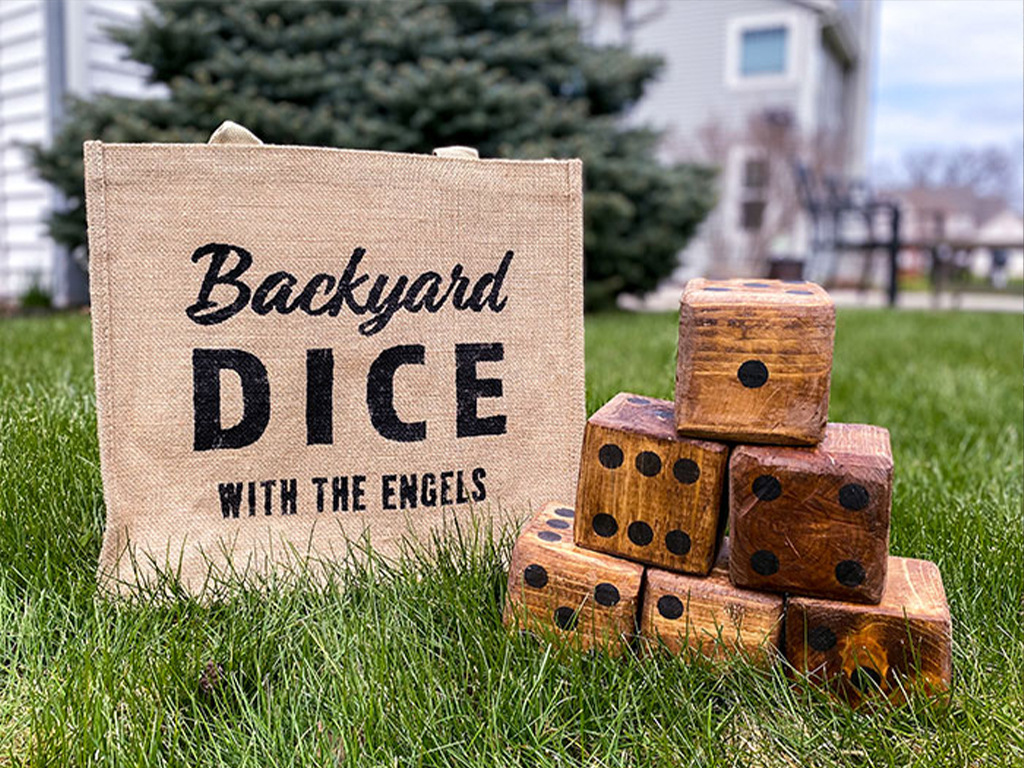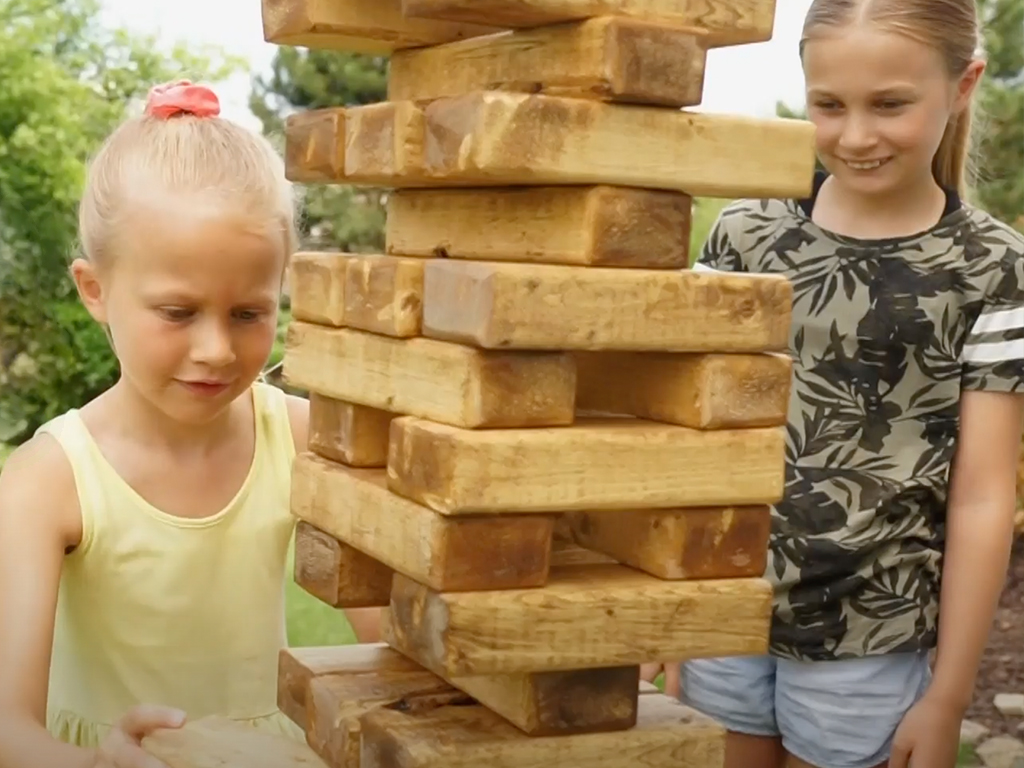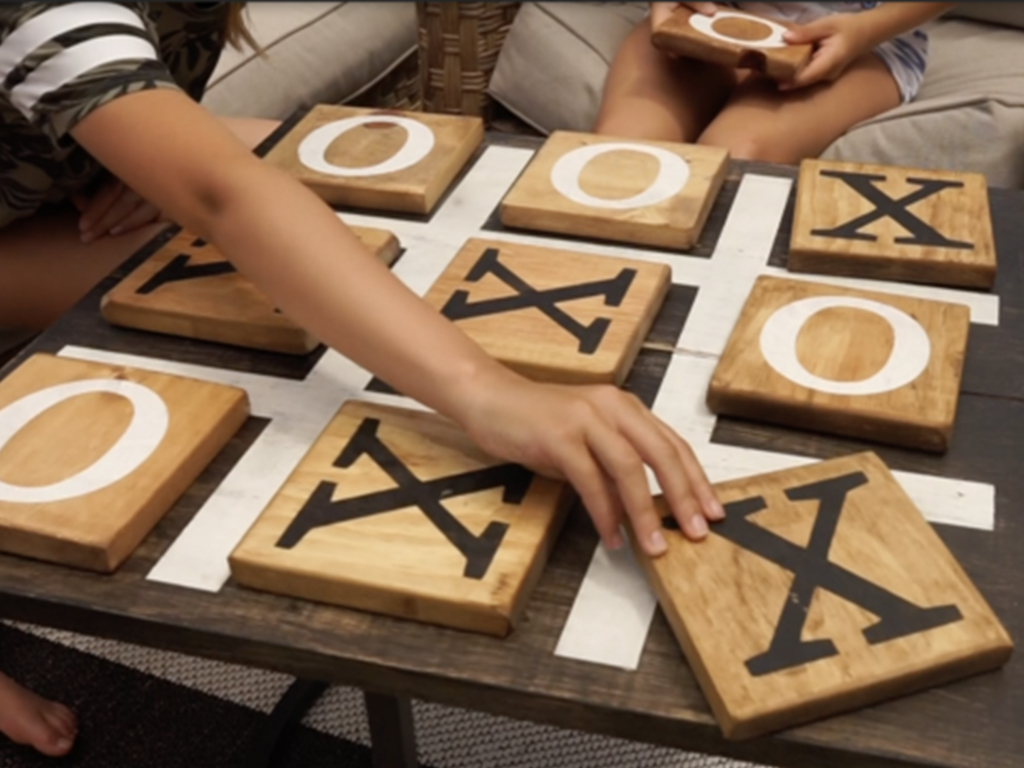 First, A Brief History
Given its popularity at events such as tailgate parties, backyard barbecues, family picnics, Fourth of July celebrations, and more, you might think of Corn Hole as a truly "All-American" game. Yes, Americans have adopted it as their own, but is origins may actually trace back to 14th century Bavaria.
According to one legend, a cabinetmaker named Matthias Kaupermann invented the game after observing some boys tossing rocks into a gopher hole. Concerned for the boys' safety (sure, it's always fun until someone gets hit in the head with a rock!), he came up with a safer version of the game much like today's cornhole.
Another theory holds that a New Englander named Heyliger de Windt first patented a game called "Parlor Quoits" in 1883 that very closely resembles the modern game. Others trace the cornhole history to Native Americans, who once played a game involving animal bladders filled with grain.
The bottom line is nobody really knows for sure – and it's likely that the game we loved today evolved from a combination of predecessors. Whatever its origins, it's more popular now than ever.
While most enthusiasts enjoy the game at informal outdoor events, serious players can get involved in bar leagues, or even take part in a sanctioned competition through the American Cornhole Association, the game's official governing body.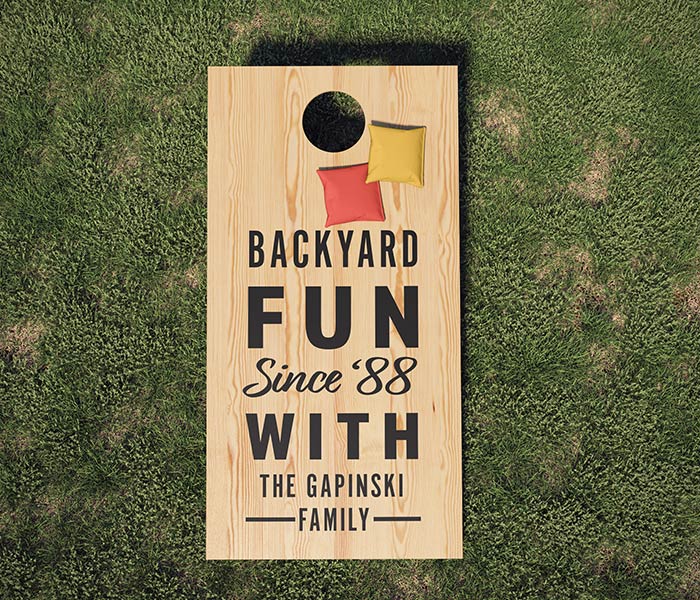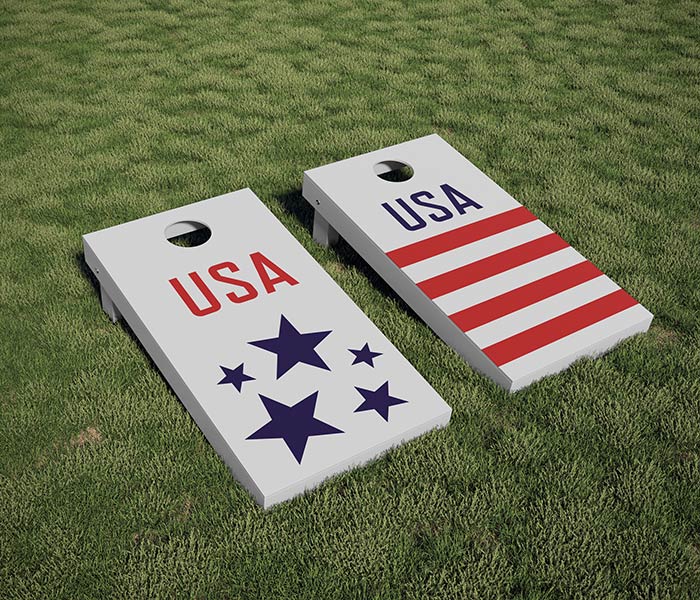 Custom Cornhole
But you don't have to get serious to have serious fun. The game is perfect for adults and children of all ages and skill levels, playing one-on-one or in teams. No matter how you approach the game, everybody wins.
And when you choose a cornhole game project from Board & Brush, the creative possibilities are nearly endless. Cornhole's large, 24" x 48" playing surfaces become a perfect blank canvas. You can choose the colors, fonts, names, messaging, and more for your boards. Starting with our wide variety of templated designs, there's almost no limit to the ways you can make your game unique.
To get started on your backyard game project, visit our Backyard Games or Cornhole gallery on our Specialty Projects page. Then contact your local studio to learn more and book some studio time!